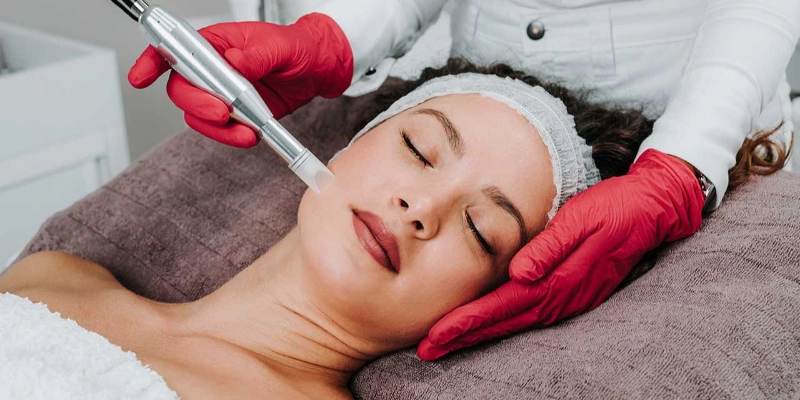 Fibroblast Growth Factor
In stock
PepFactorTM is an innovative new product that utilizes bioidentical basic Fibroblast Growth Factors, which have been associated with improvements in the appearance of wrinkles, pores, hyperpigmentation, and scars. In addition to skin rejuvenation treatments, PepFactorTM has been suggested to have potential regenerative properties on the scalp that may promote hair regrowth.
This online resource is designed for experienced aestheticians (doctors, nurses, and skin therapists) interested in incorporating PepFactorTM treatments into their practice. This course does not serve as an introduction to skin microneedling or mesotherapy, as those topics are covered in separate modules.
Please give up to 24 hours for your course to activate after purchasing.
Fibroblast Growth Factor Videos
Fibroblast Growth Factors: The Aesthetic Revolution You've Been Waiting For
Fibroblast Growth Factor - Table of Contents
What's Included
Online Lessons:
Chapter 1: What is PepFactor™ ?
Chapter 2: Basic Fibroblast Growth Factor
Chapter 3: Technology behind PepFactor™
Chapter 4: Applications of PepFactor™ in Aesthetic Medicine
Chapter 5: Contraindications to PepFactor™ Treatment
Chapter 6: PepFactor™ for Skin and Scalp
Chapter 7: PepFactor™ Procedure for Skin Rejuvenation
Chapter 8: PepFactor™ Procedure for Scalp
Chapter 9: PepFactor™ Consent Forms and FAQ
Chapter 10: Assessment Quiz
Revolutionize Your Aesthetic Treatments With Fibroblast Growth Factors
Attract More Clients and Elevate Your Practice by Mastering This Cutting-Edge Skin Enhancement
PepFactor is an exciting new product that harnesses the regenerative power of fibroblast growth factors for remarkable improvements in skin texture, tone, and appearance. It has even shown potential for stimulating hair growth when applied to the scalp.
Imagine being able to position yourself as an expert aesthetician with the ability to offer your clients the latest advancements in cutting-edge skin rejuvenation procedures.
Our PepFactor Online Training course equips you with the knowledge and skills to make this vision a reality.
In this course you'll learn:
The science behind fibroblast growth factors and how they promote skin rejuvenation
Proper techniques for preparing and administering PepFactor treatments
Step-by-step protocols for incorporating PepFactor into microneedling and mesotherapy
How to determine the optimal PepFactor dosage and treatment frequency for each client
Before and after case studies showing dramatic improvements in wrinkles, pores, spots, and scars
How to combine PepFactor with other aesthetic treatments for enhanced results
Recommended Prerequisites:
Before enrolling, it is recommended that students complete the following or have prior knowledge:
Learn From Experienced Industry Experts
This course is designed specifically for experienced aestheticians by leaders in the field who have extensive clinical experience with PepFactor. You'll gain a deep understanding of fibroblast growth factors and essential practical knowledge to take theory into practice.
Boost Your Skills with a Clear, Step-by-Step Training System
Discover a proven system for implementing PepFactor treatments. Through video demonstrations, case studies, and detailed protocols, you'll learn how to confidently perform these cutting-edge techniques to achieve optimal results.
Get Started with PepFactor Training Today
As one of the first to complete this advanced pep factor training, you'll have a distinct competitive edge. Set yourself apart, attract new clients, and keep existing ones coming back for these in-demand procedures.
Become a fibroblast growth factor expert today! Enroll now.
Disclaimer of warranty
No warranties or representations. Sellers and purchaser specifically acknowledge that except as otherwise set forth in this purchase agreement, sellers are selling and purchaser is purchasing the purchased equipment / tools "as is, where is". Seller is not providing any warranty for the product and not making any warranty, express or implied. Purchaser has inspected the equipment/tool, and is not relying on any representations or warranties of any kind.
Purchaser agrees and understands that it is solely the responsibility of the purchaser to know and understand the training and regulatory requirements of the state in which she/he is operating in order to use the product. Purchaser agrees to defend and indemnify seller for any misuse of the product and seller shall in no way be responsible for any injury, accident, malfeasance or misfeasance related to purchasers use of the product.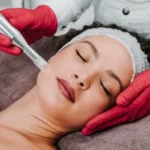 In stock