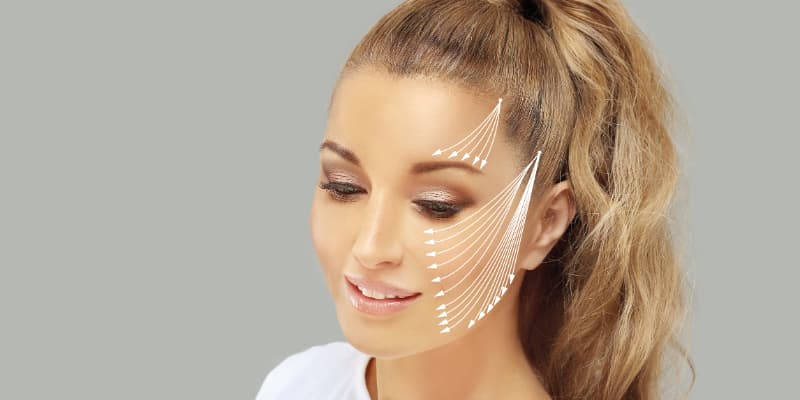 Advanced Cosmetic Threads – Long Threads
In stock
PDO threads have been a mainstay of thread lift treatments since it was created, but it's only recently – with the push towards non-invasive methods of cosmetic treatments – that it's seen a resurgence in popularity. More popularity means more demand, and any cosmetic provider can benefit from going through PDO threads training, or a thread training course in general.
FACE Med Store has been the steadfast partner of many cosmetic and medical practices all across the country, providing them with valuable training and equipment. With our thread training course, you'll learn the best of what thread lifting can do for your and your clients.
Please give up to 24 hours for your course to activate after purchasing.
Advanced Cosmetic Threads – Long Threads Videos
PDO Thread Lift Training Course
Advanced Cosmetic Threads – Long Threads - Table of Contents
What's Included
Online Lessons
Chapter 1: Learning Objectives
Chapter 2: Introduction To Threads
Chapter 3: Concept Of Thread Lifts
Chapter 4: Patient Selection
Chapter 5: Skin Laxity Assessment
Chapter 6: Contraindications
Chapter 7: Consultation And Documentation
Chapter 8: Relevant Anatomy
Chapter 9: Thread Lifting: Design
Chapter 10: Complications
Chapter 11: The Procedure
Chapter 12: After Care
Chapter 13: Alternative Treatment Areas
Chapter 14: Equipment Checklist
Chapter 15: Steps To Learning Long PDO Threads
Chapter 16: Summary
Chapter 17: Before & After Pictures
Chapter 18: Final Assessment Quiz
Features of Our Advanced Cosmetic Threads - Long Threads Training: Foundational to Advanced PDO Thread Lift Training
A comprehensive overview of the PDO thread lift procedure. Our PDO thread course covers everything a provider needs to know about a thread lift treatment, from PDO sutures to the proper technique needed for successful results.
How to assess a patient. Practitioners will learn how to evaluate the facial anatomy of their patients so they can get the best result from their cosmetic procedure. This also includes managing patient expectations and helping them with their concerns before and after the treatment.
Advanced treatment techniques and procedures. Practitioners will be able to learn different ways of thread lifting using PDO that can give a patient better results. This allows them to fully maximize the use of thread lifting as a non-invasive method of treatment while also opening the door to advanced applications of this procedure.
Why Go Through Our Advanced Cosmetic Threads - Long Threads Training
Better treatment results.
By going past the foundational applications of thread lifting treatment, providers will be able to give their patients their desired outcomes with less time, effort, and resources required.
No serious complications.
While PDO thread lifting (and other thread lifting procedures) are classified as non-invasive treatments, it doesn't mean that patients will never experience side effects. With a dedicated section on identifying and avoiding serious side effects, providers can help their patients with any complications that might occur.
Accessible reference material.
Providers will be able to access the contents of this course after course completion, ensuring that you have a reference to the best techniques and procedures for your PDO thread lifts.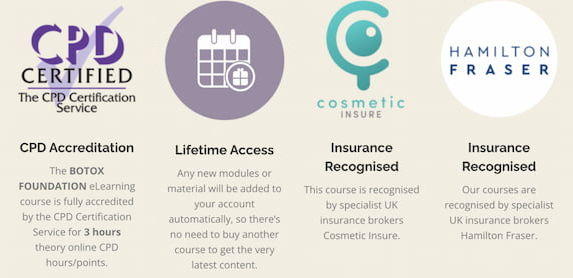 Disclaimer About Advanced Cosmetic Threads - Long Threads Training
This course is meant for use by nurse practitioners, trained cosmetic providers, and other medical/cosmetic professionals. It is not meant for use by patients who want to administer thread lifting procedures on themselves.
This course is also not meant to substitute for the basics of thread training applications. Before taking this course, providers are expected to have the foundational knowledge required for administering thread lift treatment.
Contact FACE Med Store for more inquiries about our new products or to get in touch with customer support.
Disclaimer of warranty
No warranties or representations. Sellers and purchaser specifically acknowledge that except as otherwise set forth in this purchase agreement, sellers are selling and purchaser is purchasing the purchased equipment / tools "as is, where is". Seller is not providing any warranty for the product and not making any warranty, express or implied. Purchaser has inspected the equipment/tool, and is not relying on any representations or warranties of any kind.
Purchaser agrees and understands that it is solely the responsibility of the purchaser to know and understand the training and regulatory requirements of the state in which she/he is operating in order to use the product. Purchaser agrees to defend and indemnify seller for any misuse of the product and seller shall in no way be responsible for any injury, accident, malfeasance or misfeasance related to purchasers use of the product.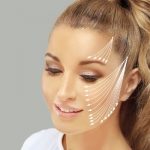 Advanced Cosmetic Threads – Long Threads
In stock