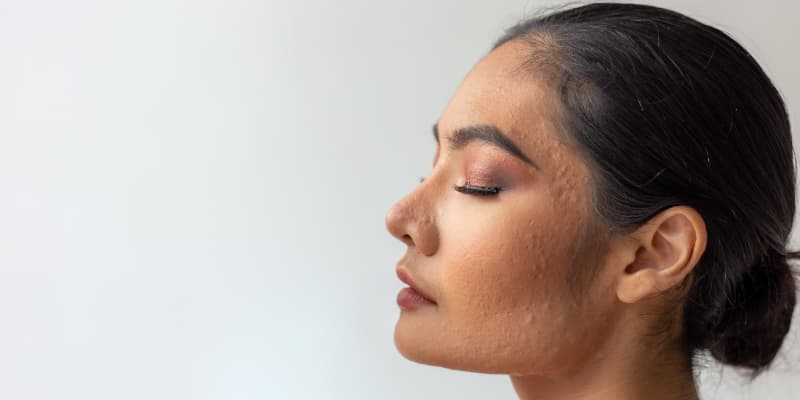 Acne Scars
In stock
Acne is one of the most common complaints brought to any esthetician. No matter the skin type, skincare products used, or overall skincare routine, dermatologists and aestheticians alike will always find patients who need a skincare specialist for acne. That's why it's important to be well-versed in how to treat this particular skincare concern.
At FACE Med Store, our mission of providing the best skincare solutions for professionals and patients alike has led us to create training modules like our Acne Courses for Estheticians. Not only does this provide you with the skills and knowledge to treat your patients well, but they also give you the foundational knowledge about acne treatment to ready yourself for advanced training.
Please give up to 24 hours for your course to activate after purchasing.
Acne Scars Videos
How to Treat Acne Scars
Acne Scars - Table of Contents
What's Included
Online Lessons
Chapter 1: Introduction
Chapter 2: Principles Of Scar Treatments
Chapter 3: Types Of Acne Scars
Chapter 4: Treatment Options For Acne Scars
Chapter 5: Self Assessment Quiz 1
Chapter 6: Scar Levelling Techniques: Subcision
Chapter 7: Self Assessment Quiz 2
Chapter 8: Scar Levelling Techniques: Punch Excision And Punch Elevation
Chapter 9: Scar Levelling Techniques: TCA Cross
Chapter 10: Self Assessment Quiz 3
Chapter 11: Scar Levelling Techniques: Dermal Filler Injection
Chapter 12: Scar Resurfacing Techniques: Resurfacing Lasers
Chapter 13: Self Assessment Quiz 4
Chapter 14: Scar Resurfacing Techniques: Microneedling
Chapter 15: Scar Resurfacing Techniques: Microneedling Radiofrequency
Chapter 16: Combination Therapies: Platelet Rich Plasma (PRP)
Chapter 17: Acne Scar Consultation
Chapter 18: Final Online Assessment
Features of Our Acne Courses for Estheticians: World-Class Skincare Acne Treatment
Learn about different acne treatment methods. Students will learn about the different ways, advancements, and innovations in acne treatment methods like chemical peels, microdermabrasion, or laser therapies. Learning about these different procedures and how to administer them gives your practice more options with acne treatment.
Diagnose the source of a patient's acne. There are many different triggers for acne, and a provider should learn to identify these triggers to get the best possible treatment for their patients. Our course will help you to assess a patient's acne condition accurately, improving the results of your treatments.
Get advice on skincare post-procedure. Managing acne can be a lifelong commitment for some patients. Learners will get the knowledge and skills needed to help their patients manage acne after their procedure is done, which can help you provide a personalized level of care for your own clients.
Why Go Through Our Acne Courses for Estheticians
Better treatment results.
By getting the knowledge needed on the proper skin analysis, treatment options, and treatment techniques for acne, you drastically improve the results you'll get from your acne treatments. This increases the level of care that your practice can provide.
Reduced risk of adverse events/complications.
Some options for acne treatment can be extremely strong and affect the body in numerous ways. Learning how to administer these treatments properly (as well as complications to watch out for) can help you avoid harming your clients' skin.
Accessible library of resources.
Learners will be able to access the contents of this training course even after course completion, giving them an easy resource to consult about the essentials needed for acne treatment.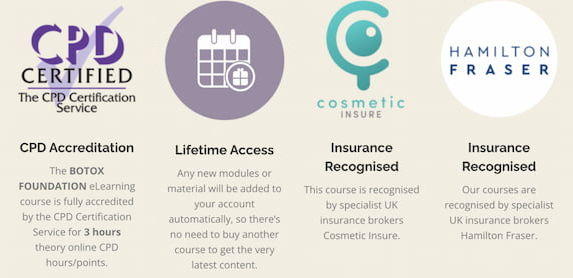 Disclaimer About Our Acne Courses for Estheticians
This course is meant for use by a licensed esthetician, dermatologist, cosmetic provider, and other similarly-trained professionals. It is not meant for patients who want to learn how to treat acne by themselves.
This course only covers the specifics of acne treatments. For more information and knowledge about general skincare, interested students can consult the other courses available on our website.
Contact FACE Med Store for more inquiries about our new products or to get in touch with customer support.
Disclaimer of warranty
No warranties or representations. Sellers and purchaser specifically acknowledge that except as otherwise set forth in this purchase agreement, sellers are selling and purchaser is purchasing the purchased equipment / tools "as is, where is". Seller is not providing any warranty for the product and not making any warranty, express or implied. Purchaser has inspected the equipment/tool, and is not relying on any representations or warranties of any kind.
Purchaser agrees and understands that it is solely the responsibility of the purchaser to know and understand the training and regulatory requirements of the state in which she/he is operating in order to use the product. Purchaser agrees to defend and indemnify seller for any misuse of the product and seller shall in no way be responsible for any injury, accident, malfeasance or misfeasance related to purchasers use of the product.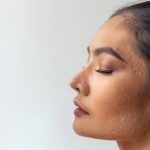 In stock