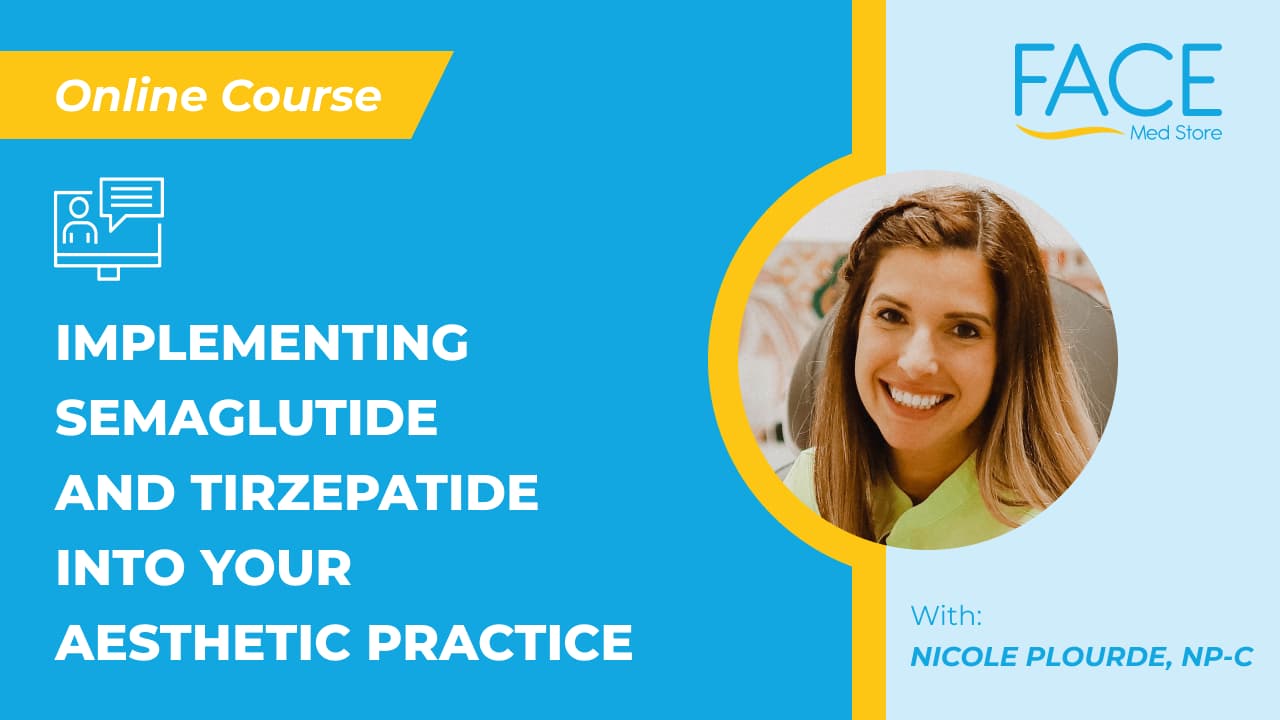 Implementing Semaglutide and Tirzepatide into your Aesthetic Practice
In stock
Have you wanted to know how to successfully and safely implement weight management into your practice but don't have a lot of time? Join the thousands of practices who are offering this new and exciting service! With Nikki Plourde, NP-C leading your course, you will feel confident in how to do so in just one hours time!
Nikki has been a Family Medicine Nurse Practitioner for almost 10 years and has been prescribing Ozempic since it hit the market in 2017. Once Wegovy was approved for obesity she implemented the compounded form into her aesthetics practice and easily had a busy and successful practice without any paid marketing! Others wanted to know her secret so she started training others in April, 2022. She has been teaching weight managemnet for over the past year and has helped over 200 practices build their weight management programs. This program is everything you'll ever need! With the option of even ongoing one on one support she is here to help you succeed.
What you get:
a recorded PowerPoint of everything you'll need to know. Feel free to reference it as often as possible!
history of weight management medications
safety of prescribing (contraidications, mechanism of action, side effects, dosing, monitoring/labs)
dosing conversions and dosing tirzepatide equivalents from semaglutide (and visa versa)
how to order medications–including an example of what it looks like online
business/marketing ideas
cost breakdown & ROI
how to do visits: pre appointment questionaires, what to do for your initial visit and follow up visits
sample copies of protocols, consents, SOAP notes, patient questionaires/handouts, medication safety sheets
with your purchase, mention our name and get group rate pricing for semaglutide
Please give up to 24 hours for your course to activate after purchasing.
Implementing Semaglutide and Tirzepatide into your Aesthetic Practice - Table of Contents
What's Included
Online Lesson Plan
Obesity in the USA- insurance coverage
Business/Sales Ideas
History of Weight Loss Medications
Protocol

Pre-Apt Questionnaire
Initial history and physical exam

Safety profile of Semaglutide

Contraindications
Mechanism of action
Side effects
Dosing
Monitoring

Goals for your patient/patient education
Paperwork/consents/supplies needed

Order medication

Where to order from
Cost to Clinic
Example of ordering
Group rate pricing!

Follow up plans with patient

Dilemmas (patents)
Tirzepatide (same as semaglutide information)
Dosing conversion between semaglutide and tirzepatide
Ozempic pens
Ongoing Support Option
Disclaimer of warranty
No warranties or representations. Sellers and purchaser specifically acknowledge that except as otherwise set forth in this purchase agreement, sellers are selling and purchaser is purchasing the purchased equipment / tools "as is, where is". Seller is not providing any warranty for the product and not making any warranty, express or implied. Purchaser has inspected the equipment/tool, and is not relying on any representations or warranties of any kind.
Purchaser agrees and understands that it is solely the responsibility of the purchaser to know and understand the training and regulatory requirements of the state in which she/he is operating in order to use the product. Purchaser agrees to defend and indemnify seller for any misuse of the product and seller shall in no way be responsible for any injury, accident, malfeasance or misfeasance related to purchasers use of the product.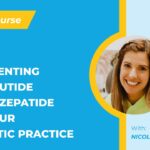 Implementing Semaglutide and Tirzepatide into your Aesthetic Practice
In stock