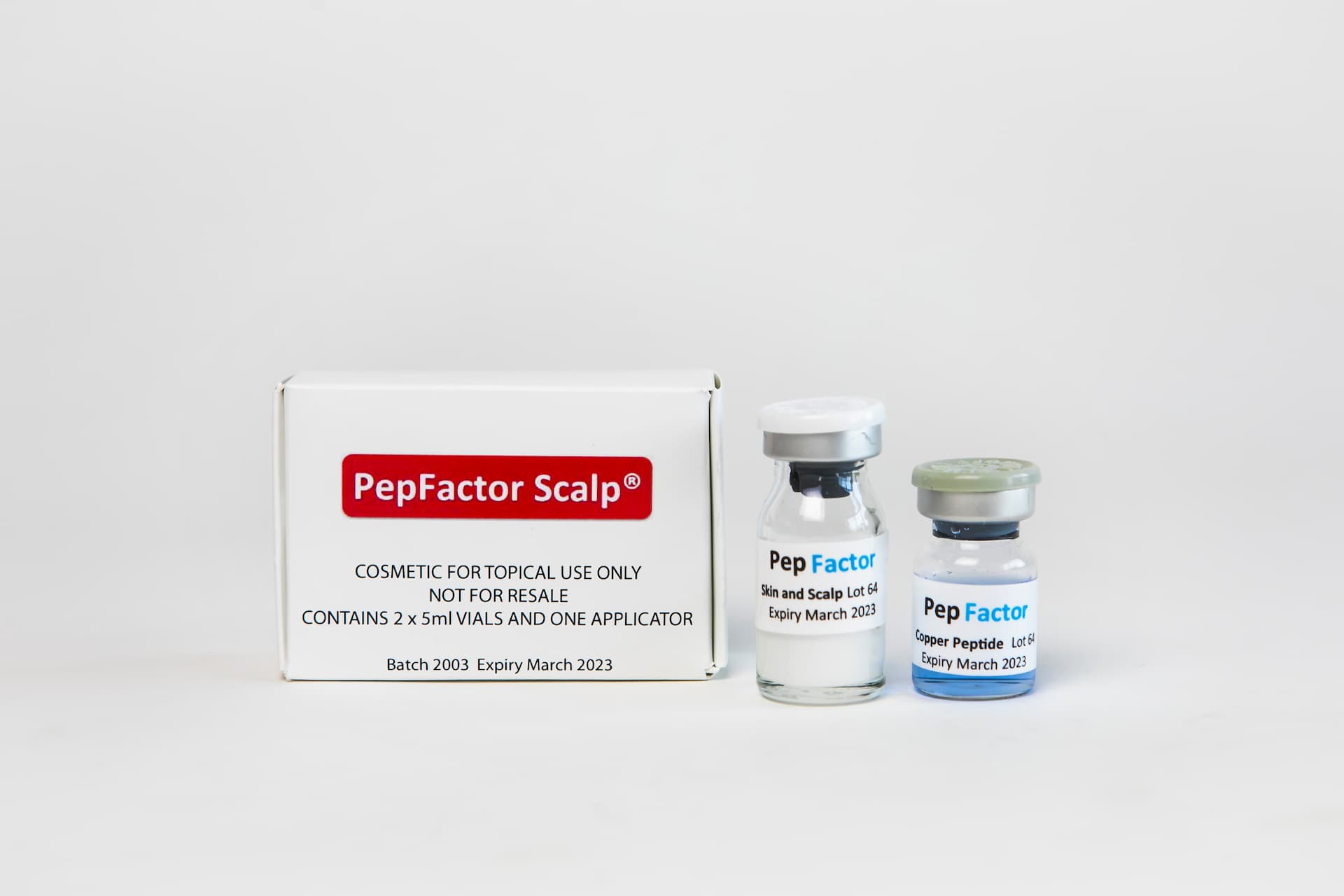 Pep Factor For SCALP Rejuvenation
Price available to professional users only
Register
Available in 6-pack  / 12-pack / 24-pack. 
24 Pack also includes 2 free Pep Maximizer, our NEW Dr. Pen M8, 24 needles and 24 EGF Masks.
PEP Factor is a protein that rejuvantes the scalp. It's a blend of basic Fibroblast Growth Factor (bFGF) and copper peptide. You infuse PepFactor into the affected scalp area and place the patient under Ultra-ReGen LED. The whole process lasts for 20 minutes.
It is available in a topical formulation and can visibly improve the appearance of hair. Results are often visible in as little as 2 to 4 weeks. Pep Factor provides an alternative for promoting scalp health.
BUY 6 AND GET 6 EGF MASKS FREE
BUY 12 AND GET 12 EGF MASKS + 1 FREE BOX OF PEP MAXIMIZER
BUY 24 AND GET 24 EGF MASKS, 1 DR.PEN M8, 24 NEEDLES + 2 FREE BOXES OF PEP MAXIMIZER
FOR PROFESSIONAL USE ONLY
ALL SALES FINAL. NO RETURNS/REFUNDS. ONLY EXCHANGE OR STORE CREDIT
Please note that products over $500 can not be refunded and are ineligible for return and can only be exchanged for other products or store credits.
Pep Factor For SCALP Rejuvenation Videos
PEPFactor Skin Rejuvenation & Scalp Hair Restoration Overview of Benefits
Disclaimer of warranty
No warranties or representations. Sellers and purchaser specifically acknowledge that except as otherwise set forth in this purchase agreement, sellers are selling and purchaser is purchasing the purchased equipment / tools "as is, where is". Seller is not providing any warranty for the product and not making any warranty, express or implied. Purchaser has inspected the equipment/tool, and is not relying on any representations or warranties of any kind.
Purchaser agrees and understands that it is solely the responsibility of the purchaser to know and understand the training and regulatory requirements of the state in which she/he is operating in order to use the product. Purchaser agrees to defend and indemnify seller for any misuse of the product and seller shall in no way be responsible for any injury, accident, malfeasance or misfeasance related to purchasers use of the product.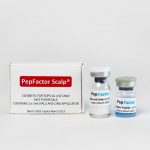 Pep Factor For SCALP Rejuvenation
Register