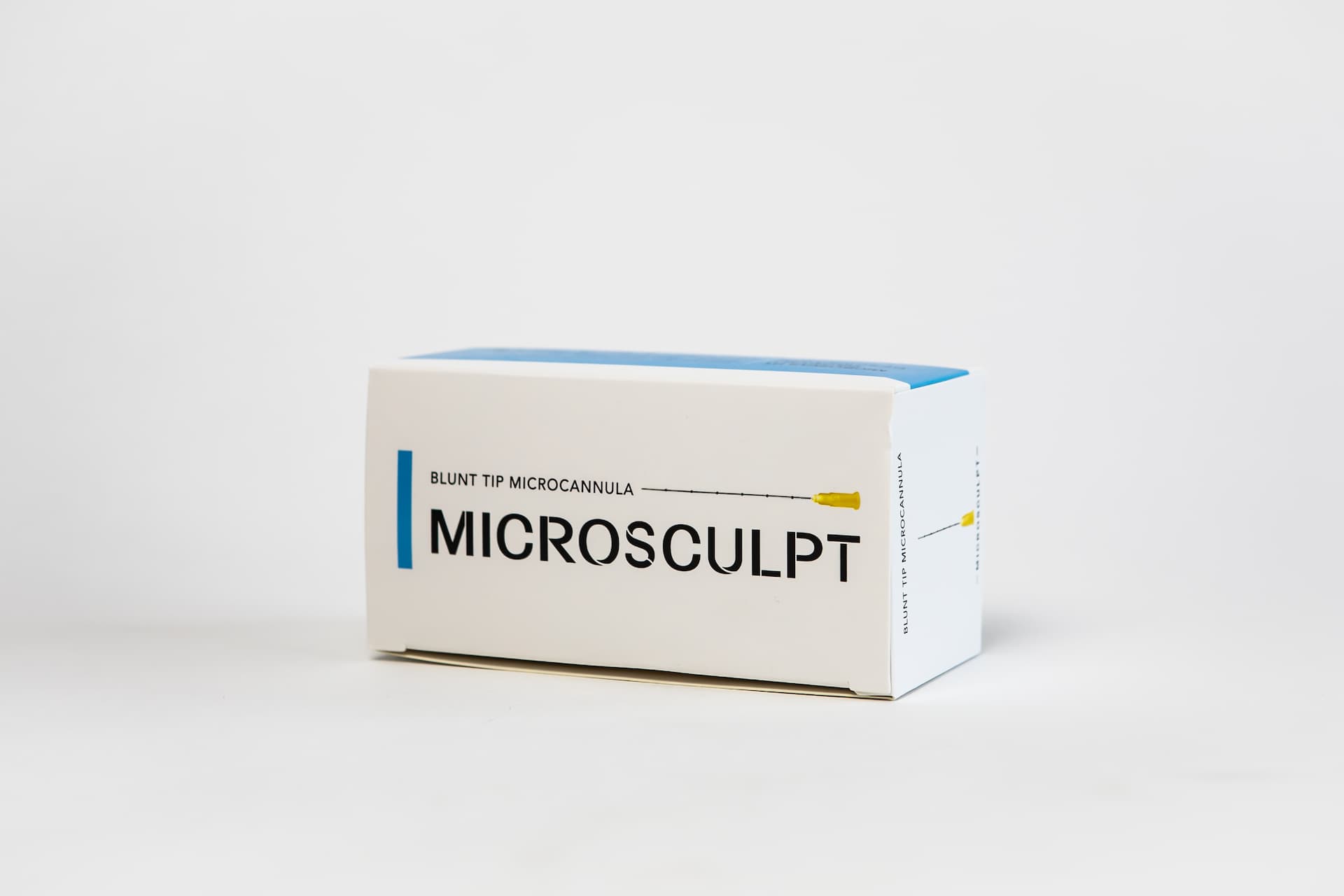 21 Gauge 70 mm (2.75 inch) Microcannulas
Ideal for thicker liquids and gels used in facial and body aesthetic treatments, our 21G microcannulas offer both better flow for thicker liquids and longer tips for better reach. Provide your patients with a more comfortable experience and better results for dermal filler treatments, fat transfers, and other minimally-invasive services with our high-quality microcannulas.
At FACE Med Store, we offer a wide range of microcannulas in varying gauges and lengths. This variant offers a wider hole for thicker and less viscous liquids, as well as a longer tip that offers better reach to cover larger treatment areas without the need for too many traumatic punctures from injections. This is ideal for Brazilian butt lift, fat grafting, dermal filler injection, and any other treatment that uses thicker filler material like hyaluronic acid filler and autologous fat injections.
Each order of our microcannulas provides you with 20 sterile, individually-sealed units. These are made with the highest quality of surgical-grade stainless steel to ensure your patient's safety and comfort. By providing a safe treatment that minimizes pain and discomfort without compromising results, you can improve customer satisfaction and build your trust and reputation with customers that have a positive experience with your practice.
At FACE Med Store, our microcannulas come in different gauges and needle lengths that can affect the performance and quality of treatment you provide. Choose from our range of microcannulas that can handle different levels of viscosity and provide varying ranges needed. If you're unsure about which size or length is best for your aesthetic practice, contact FACE Med Store for customer support.
Comes with a pilot needle.
Features of FACE Med Store's Microcannulas
Reliable microcannula tip. The blunt cannula tip can cover large treatment areas up to 2.75 inches in radius from the injection site. It's flexible and made of durable material, providing you the versatility to move around without the risk of damaging skin tissue, nerves, or blood vessels. For best results and your client's positive experience, choose microcannula tips that provide reliable flexibility, as these are less prone to bending and can provide a consistent flow, especially for thicker injectables.
Luer lock compatible. Each microcannula tip has a female plastic hub that's compatible with any syringe that has a male Luer lock tip. To attach your tip to your syringe, push the female hub into the male tip and then screw to lock the two in place. Luer lock syringes are a popular type of attachment that can reduce the risk of damage or detaching your tip during treatment.
Surgical-grade stainless steel. Our microcannulas are made with top-quality stainless steel that improves your performance while keeping your patient safe. Each tip is sterile, corrosion-resistant, and durable.
Benefits of Our Microcannulas
Improve your aesthetic treatments. Because of its larger gauge and 70 mm tip, our microcannula can evenly administer thick substances like less viscous liquids and gels that can be difficult to administer with higher gauges. This variant provides you with more reach and control, allowing you to provide better results in less time and with minimal discomfort to your patient.
Better patient experience. Minimize the pain and discomfort your patients experience with traditional injection procedures. Only one entry point is needed as the microcannula can be safely moved around under your skin to reach other areas. The blunt tip can glide past skin tissue and blood vessels, which can minimize the damage that can trigger inflammation, mild pain, and other common side effects from injections. Not all aesthetic centers use microcannulas, so provide them with both the skill and the tools for a positive treatment experience.
Great value for your practice's operating costs. FACE Med Store always has good deals and discounts on our online stores. Our microcannulas cost 40% less compared to other similar products sold by our competitors. But with our high-quality products, you aren't sacrificing your performance and quality for lower costs.
Using Microcannulas
Use a sharp needle or syringe that's slightly bigger than your microcannula's gauge to puncture a hole in the sterilized treatment area. Insert the needle just past the dermis layer and move it in a gentle side-to-side motion to expand the puncture hole. Avoid performing deep injections or moving the needle in and out as these can promote bruising.
Remove the cannula tip from its packaging and attach it to a compatible syringe filled with your dermal filler or any injectable substance for cosmetic treatments. For this gauge, you can use less viscous liquids and gels. Remove the cap and, using the puncture hole, insert the microcannula under the skin and use its length and flexibility to reach areas around the hole. Unlike injections that can break a blood vessel, the blunt tip of a cannula glides past it.
Once your treatment is finished, recap the microcannula and dispose of it and the used needle in a specific disposal container along with other sharp disposable medical devices. Dispose of these according to your local guidelines.
Contact FACE Med Store for inquiries and customer support.
Disclaimer of warranty
No warranties or representations. Sellers and purchaser specifically acknowledge that except as otherwise set forth in this purchase agreement, sellers are selling and purchaser is purchasing the purchased equipment / tools "as is, where is". Seller is not providing any warranty for the product and not making any warranty, express or implied. Purchaser has inspected the equipment/tool, and is not relying on any representations or warranties of any kind.
Purchaser agrees and understands that it is solely the responsibility of the purchaser to know and understand the training and regulatory requirements of the state in which she/he is operating in order to use the product. Purchaser agrees to defend and indemnify seller for any misuse of the product and seller shall in no way be responsible for any injury, accident, malfeasance or misfeasance related to purchasers use of the product.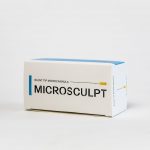 21 Gauge 70 mm (2.75 inch) Microcannulas