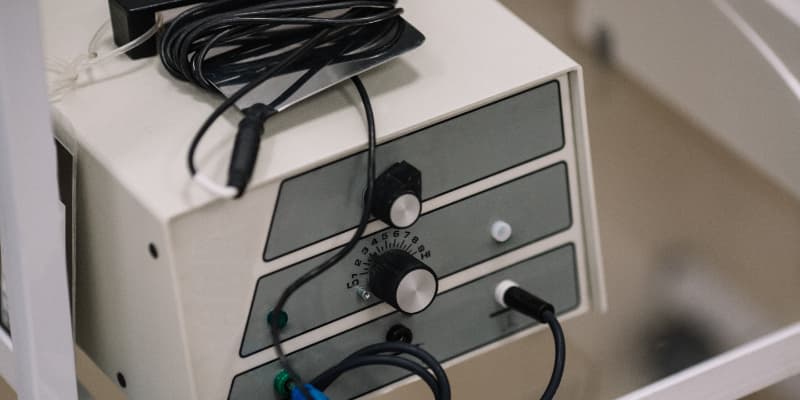 Surgitron
In stock
Equip your medical aesthetic clinic and dermatology practice with the advanced Ellman Surgitron device. This high-tech equipment utilizes radiofrequency energy to safely and effectively remove unwanted skin growths, moles, papillomas, and other lesions. This is considered a gold standard in minimally invasive radiofrequency treatments for medical and cosmetic uses.
To ensure successful radiofrequency procedures with Surgitron, it's important to have proper training on how to operate and maintain the device. FACE Med Store offers a radiofrequency training manual on the use of Surgitron devices. It covers the basics of how this patented RF technology works, including the essential treatment protocols and aftercare practices for different procedures.
Please give up to 24 hours for your course to activate after purchasing.
Surgitron Videos
Mole Removal with Surgitron
Surgitron - Table of Contents
What's Included
Online Lessons
Chapter 1: Introduction To Radiosurgery
Chapter 2: How Does Radiosurgery Work?
Chapter 3: Ellman Surgitron
Chapter 4: Surgitron Comparison With Laser And Electrocautery
Chapter 5: Surgitron For Benign Skin Lesions And Scars Videos
Chapter 6: Surgitron For Skin Cancer Excision Videos
Chapter 7: Patient Consultation
Chapter 8: Post Procedure
Chapter 9: Before & After
Chapter 10: Final Assessment
Features of Our Surgitron Radio Frequency Training Course: What to Expect
Introduction to Using RF Energy for Medical and Cosmetic Procedures. This training course provides a better understanding of how radio waves work for medical and cosmetic surgical procedures. It lets you familiarize yourself with the common skin conditions that can be treated effectively with the Surgitron radiofrequency equipment.
Supplementary Explainer and Procedural Videos. Watch and learn from the pros about the best techniques for excising skin lesions with minimal scars and side effects. This training course includes tutorial videos and recorded live demos featuring how to efficiently use Surgitron for common procedures.
Protocols on Patient and Occupational Safety. This manual will also provide guidelines on how to keep yourself and your patient safe during Surgitron radiofrequency procedures. With this course, you'll learn how to avoid risks of site burns, excessive tissue heating, overexposure, and other health hazards.
Patient Assessment and Selection. This course also lets you know how to properly identify the right patients for the Surgitron RF procedure. Following a set of criteria, you'll be able to assess your client by their skin type and symptoms of their condition so you can ensure a successful treatment.
Benefits of Signing Up for Our Surgitron Training Courses
Better treatment results.
Surgitron is a unique radio wave surgery device and it requires precision and skill to be able to perform treatments effectively. By signing up for this radiofrequency training course, you'll know how to properly adjust the settings of Surgitron to safely treat specific skin concerns.
Lessened adverse effects and complications.
If not handled properly, radiofrequency devices, such as Surgitron, carry some risks such as burns, swelling, redness, and tingling. With this course, you'll improve the way you carry out the procedures and learn how to avoid mistakes that may lead to serious complications.
Accessible training manual.
Upon course completion, practitioners may still be able to access this material whenever they need to refresh their minds about the techniques and practices for using Surgitron. This may also be used as training material for new providers in the clinic, serving as their guide on how to conduct treatments with Surgitron.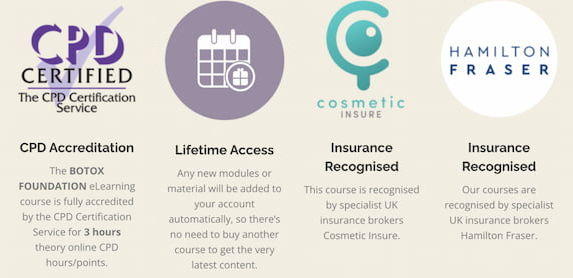 Disclaimer About Our Surgitron Training Courses
This online course is meant for use by medical aesthetic providers, physicians, and technicians with proper training and background in radiofrequency procedures. It's not intended for individuals who want to learn how to remove their moles and other skin lesions by themselves.
Additionally, this training manual doesn't provide CME credits and is not a substitute for programs that offer certifications. Providers must still enroll in accredited schools and programs to be certified to operate other radiofrequency devices.
Our Surgitron Training course is available for a 6-months subscription. For more information about this radiofrequency equipment, or to inquire about our products and modules, call FACE Med Store today.
Disclaimer of warranty
No warranties or representations. Sellers and purchaser specifically acknowledge that except as otherwise set forth in this purchase agreement, sellers are selling and purchaser is purchasing the purchased equipment / tools "as is, where is". Seller is not providing any warranty for the product and not making any warranty, express or implied. Purchaser has inspected the equipment/tool, and is not relying on any representations or warranties of any kind.
Purchaser agrees and understands that it is solely the responsibility of the purchaser to know and understand the training and regulatory requirements of the state in which she/he is operating in order to use the product. Purchaser agrees to defend and indemnify seller for any misuse of the product and seller shall in no way be responsible for any injury, accident, malfeasance or misfeasance related to purchasers use of the product.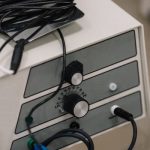 In stock