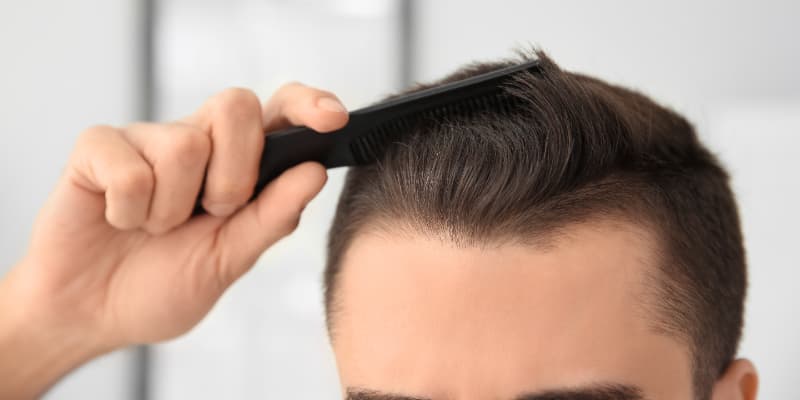 Hair Regrowth
In stock
Thinning hair and hair breakage are extremely common cosmetic concerns – conditions that only become more common with age. Cosmetic and medical providers alike should have a foundational knowledge of how to repair hair damage: and more importantly, allow patients to get healthy hair with improved hair density over time.
As a trusted provider of cosmetic and medical supplies, FACE Med Store understands the essential elements of hair care: from scalp health to restoring the hair follicle itself. We've created this hair regrowth program to help your clients get better, vibrant, and thicker hair regardless of their hair type or overall state of hair loss.
Please note that products over $500 can not be refunded and are ineligible for return and can only be exchanged for other products or store credits.
Please give up to 24 hours for your course to activate after purchasing.
Hair Regrowth Videos
Hair Regrowth
Hair Regrowth - Table of Contents
What's Included
Online Lessons
Chapter 1: Who Will Benefit From Hair Regrowth Treatments?
Chapter 2: Male And Female Pattern Hair Loss
Chapter 3: The Hair Growth Cycle
Chapter 4: Medical Assessment
Chapter 5: Hair Regrowth Treatment Options: Topical Minoxidil
Chapter 6: Hair Regrowth Treatment Options: Mesotherapy
Chapter 7: Hair Regrowth Treatment Options: Finasteride And Dutasteride
Chapter 8: Hair Regrowth Treatment Options: Platelet-Rich Plasma (PRP)
Chapter 9: Led Therapy
Chapter 10: Hair Regrowth Information For The Practitioner And Clients
Chapter 11: Final Assessment Quiz
Features of Our Hair Regrowth Program: World-Class Hair Growth and Hair Restoration for Damaged Hair
Learn how hair restoration treatments work. Providers will learn the various ways of hair growth, with a select focus on non-invasive, long-term treatments. By learning about the different ways of hair restoration, you'll be able to provide a higher standard of hair care for your patients even if their concerns are more aesthetic than medical.
Devise an effective treatment plan for their patients. With the long-term nature of hair care treatment, you'll need to figure out the right hair loss protocol for them to follow. Students will learn how to use treatment plans effectively to help with progressive concerns about hair loss like thinning hair.
Manage patient expectations for long-term care. You'll also learn how to manage patient concerns effectively for long-term hair care, especially if they feel like their results aren't good enough. Getting a deeper understanding of your patient's concerns and how to address them will improve their experience with your practice.
Why Go Through Our Hair Regrowth Program
Improves the results of your treatment.
Given the variety of hair restoration methods available, learning about their different advantages and disadvantages allows you to start a patient on the most effective treatments immediately. This improves their overall outcome and standard of your care.
Avoids adverse side effects.
Learning about the proper use of hair restoration treatments and hair care products prevents unwanted side effects like even more hair loss or loss of hair color. This is particularly useful for patients who have advanced stages of hair loss and often need more intense treatments.
Lets you access reference materials easily.
Students will still be able to access the materials discussed in this course after course completion, allowing them to check the necessary things to keep in mind during their hair restoration treatments.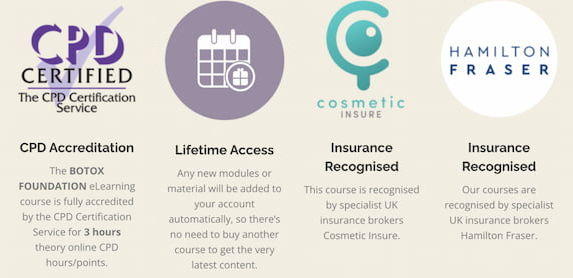 Disclaimer About Our Hair Regrowth Program
This course is meant for use by medical providers and trained cosmetic professionals for hair regrowth. It is not meant for patients who want to administer hair regrowth treatments or products to themselves.
Hair loss treatment is only a small part of overall hair and skin health. For more information about other related courses, please consult our other programs.
Contact FACE Med Store for more inquiries about our new products or to get in touch with customer support.
Disclaimer of warranty
No warranties or representations. Sellers and purchaser specifically acknowledge that except as otherwise set forth in this purchase agreement, sellers are selling and purchaser is purchasing the purchased equipment / tools "as is, where is". Seller is not providing any warranty for the product and not making any warranty, express or implied. Purchaser has inspected the equipment/tool, and is not relying on any representations or warranties of any kind.
Purchaser agrees and understands that it is solely the responsibility of the purchaser to know and understand the training and regulatory requirements of the state in which she/he is operating in order to use the product. Purchaser agrees to defend and indemnify seller for any misuse of the product and seller shall in no way be responsible for any injury, accident, malfeasance or misfeasance related to purchasers use of the product.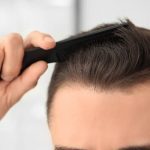 In stock