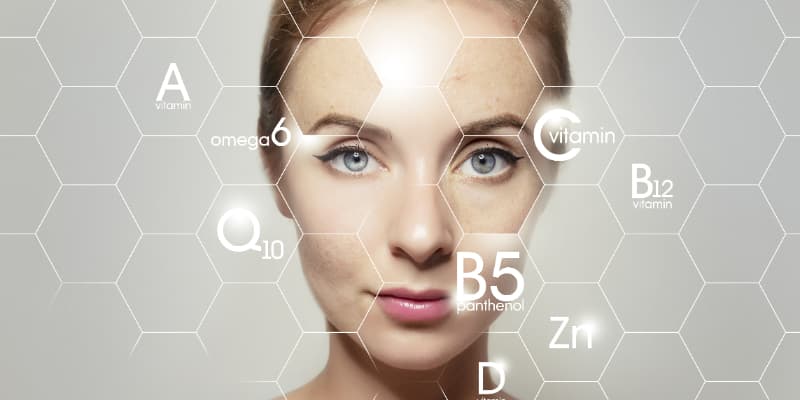 Fundamentals of Skin Science
In stock
More and more people are starting to realize the importance of keeping healthy skin as the key to looking their best; which means plenty of cosmetic and medical providers are seeing a surge in demand for skincare treatment. For existing and new providers alike, going through a skin course and the right training is the best possible way for them to become a trusted expert in skin health.
FACE Med Store and its experience in helping practices across the country with their clients has given us an insight into the fundamentals needed for successful skincare treatments. This is why we've created the Fundamentals of Skin Science course – to better help you provide the care your clients need.
Please give up to 24 hours for your course to activate after purchasing.
Fundamentals of Skin Science Videos
Everything you need to know about Skin Science
Fundamentals of Skin Science - Table of Contents
What's Included
Online Lessons
Chapter 1: Pre Course Knowledge Evaluation
Chapter 2: Learning Objectives
Chapter 3: Skin Anatomy
Chapter 4: Facial Anatomy
Chapter 5: Skin Ageing
Chapter 6: Skin Pigmentation
Chapter 7: Common Pigmented Skin Conditions
Chapter 8: Skin Classification
Chapter 9: Acne
Chapter 10: How To Analyse Skin?
Chapter 11: Determining Fundamental Skin Type
Chapter 12: Self Assessment
Chapter 13: Conducting A Skin Consultation
Chapter 14: Conduction A Skin Examination
Chapter 15: Self Assessment
Chapter 16: Skin Care
Chapter 17: Best Practices For Clinic Treatment
Features of Our Fundamentals of Skin Science: Learn Everything You Need To Be A Skincare Specialist
Learn all about the skin and facial anatomy. Students will get a comprehensive overview of the basics of skincare and how it relates to the facial anatomy of their patients, helping them get a foundation on how all of these factors play into providing the proper treatment.
Identify skin disorders and their proper treatment. Providers will be taught how to diagnose, analyze, and recommend the corresponding skin treatment to the specific cosmetic concern of the patient. This includes medical and aesthetic solutions like, like chemical peels, laser hair removal, or microdermabrasion.
Familiarize yourself with common skin care treatments and products. You'll learn about the specific skin care treatments used for a variety of skin types and skin tones, alongside the proper skin care products needed for better outcomes.
Why Go Through Our Fundamentals of Skin Science
Improves your treatments.
While basic medical skincare can already help take care of your client's skin, a deeper understanding of their skin condition and the possible ways of treatment allow your practice to provide a higher standard of care. This benefits both short-term and long-term treatments equally.
Avoids adverse effects from treatment.
Learning about the formulation of skin care products (and their proper use) can help you avoid severe side effects with their use, and advise patients if any ever occur.
Lets you access reference materials easily.
For providers who want to get into advanced skin science, this foundational course will be excellent learning material to ensure that you've grasped the basics. Learners will be able to access information in this training even after course completion.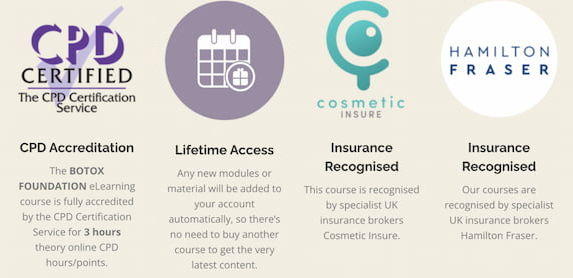 Disclaimer About Our Fundamentals of Skin Science
Despite being an introductory course, this training is meant for use by medical professionals and other trained and licensed individuals who have the prerequisite training. It is not meant for the use of the general public or patients.
This course only offers a summary outlook on the different types of skin treatments and skin care products, and should not be taken as a substitute for the training in these procedures and their uses.
Contact FACE Med Store for more inquiries about our new products or to get in touch with customer support.
Disclaimer of warranty
No warranties or representations. Sellers and purchaser specifically acknowledge that except as otherwise set forth in this purchase agreement, sellers are selling and purchaser is purchasing the purchased equipment / tools "as is, where is". Seller is not providing any warranty for the product and not making any warranty, express or implied. Purchaser has inspected the equipment/tool, and is not relying on any representations or warranties of any kind.
Purchaser agrees and understands that it is solely the responsibility of the purchaser to know and understand the training and regulatory requirements of the state in which she/he is operating in order to use the product. Purchaser agrees to defend and indemnify seller for any misuse of the product and seller shall in no way be responsible for any injury, accident, malfeasance or misfeasance related to purchasers use of the product.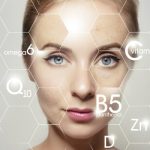 Fundamentals of Skin Science
In stock