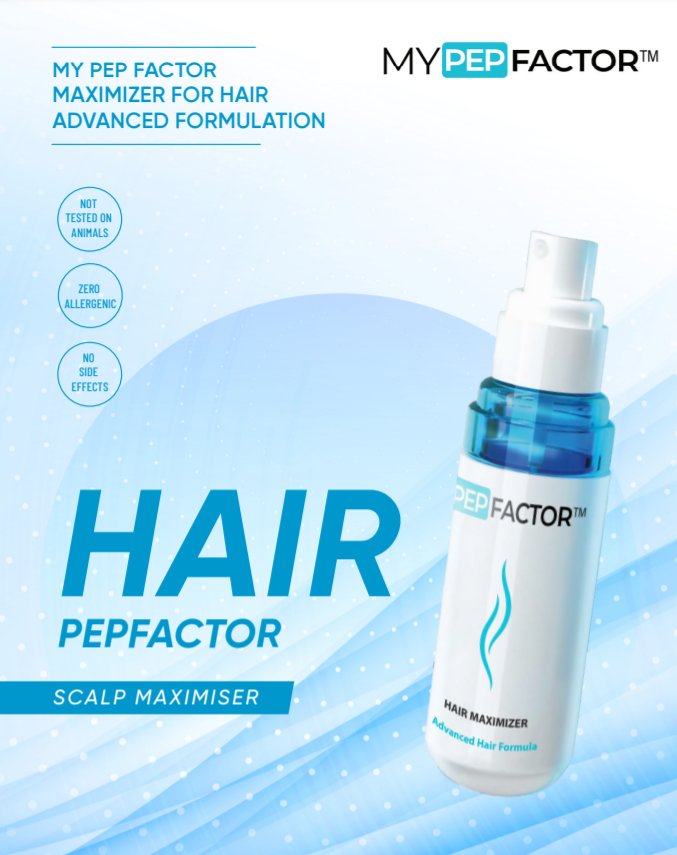 PEP Factor Maximizer – Wholesale Only
Price available to professional users only
Register
Hair loss is a problem that affects countless men and women around the world, with a range of causes: aging, stress, heredity, hormonal changes, and medical conditions. And patients can now choose less invasive means to regrow their hair, with the My PEP Factor Hair and Scalp Maximizer available at FACE Med Store.
My PEP Factor Hair and Scalp Maximizer is a spray that contains PEP factor for thicker and longer hair strands.
To use My PEP Factor Maximizer, simply spray the solution onto the scalp twice a day and gently massage it until the product is fully absorbed into the scalp. Make sure to focus the spray on the parts of the scalp where the hair is thinning most.
Understanding the My PEP Factor Maximizer
The My PEP Factor Hair and Scalp Maximizer uses an advanced formula to reduce the symptoms of male or female pattern baldness (androgenetic alopecia). It works by improving the structure of hair follicles, increasing blood vessels, and increasing the matrix protein of the skin dermis.
To ensure that the patient's hair grows back thicker and longer, My PEP Factor Maximizer works in 3 ways:
Regulates the levels of hormones and free radicals in the body that are responsible for hair loss
Regenerates blood vessels to form a blood supply system that stimulates dormant hair follicles to produce hair shafts
Restores the length and thickness of the hair strands so that they're strong and healthy
Benefits of My PEP Factor Maximizer for Treating Hair Loss
Uses pDNA biotechnology to restart hair growth, giving the person with hair loss a natural-looking result
Targets the source of hair loss so patients experience long-lasting scalp rejuvenation
Safe to use at home and easy to use on the scalp
Doesn't require oral medication or painful hair transplant surgery to produce significant improvement
Has mid-term and long-term hair growth and health benefits that patients can enjoy
Benefits of PEP Factor for Hair Growth
PEP factor is a common active ingredient for many skin rejuvenation and hair loss products. It's a bioidentical protein complex content that boosts elastin and collagen production in the body, leading to healthier skin and scalp. Here are some of the best benefits of using the PEP factor for hair growth:
Encourages organic scalp rejuvenation
Doesn't require surgery
Easy to use and combine with other treatments
Long-lasting results that start showing after a few weeks of regular use
More accessible than hair transplant
FAQs About My PEP Factor Maximizer
Q: Who should use My PEP Factor Maximizer?
A: Anyone with hair loss problems is an ideal candidate for My PEP Factor Hair and Scalp Maximizer, but this treatment works better for patients who are in the early stages of hair loss. This treatment can be combined with other hair loss treatments, but it's better to consult with a medical professional first to find out which scalp rejuvenation procedure works best for your case.
Q: Is My PEP Factor Maximizer safe?
A: Although this product is the first of its kind available in the market, the manufacturers ensure that it's safe for use and won't have a severe side effect. All of the products undergo careful manufacturing methods, allowing them to achieve quality management confidence assurance by different international organizations and standards.
Disclaimer of warranty
No warranties or representations. Sellers and purchaser specifically acknowledge that except as otherwise set forth in this purchase agreement, sellers are selling and purchaser is purchasing the purchased equipment / tools "as is, where is". Seller is not providing any warranty for the product and not making any warranty, express or implied. Purchaser has inspected the equipment/tool, and is not relying on any representations or warranties of any kind.
Purchaser agrees and understands that it is solely the responsibility of the purchaser to know and understand the training and regulatory requirements of the state in which she/he is operating in order to use the product. Purchaser agrees to defend and indemnify seller for any misuse of the product and seller shall in no way be responsible for any injury, accident, malfeasance or misfeasance related to purchasers use of the product.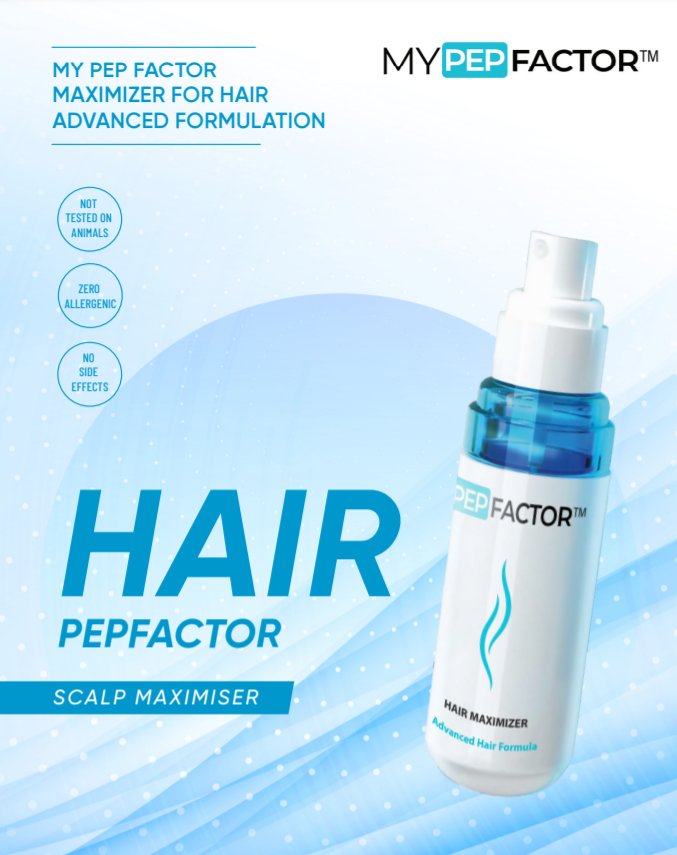 PEP Factor Maximizer – Wholesale Only
Register