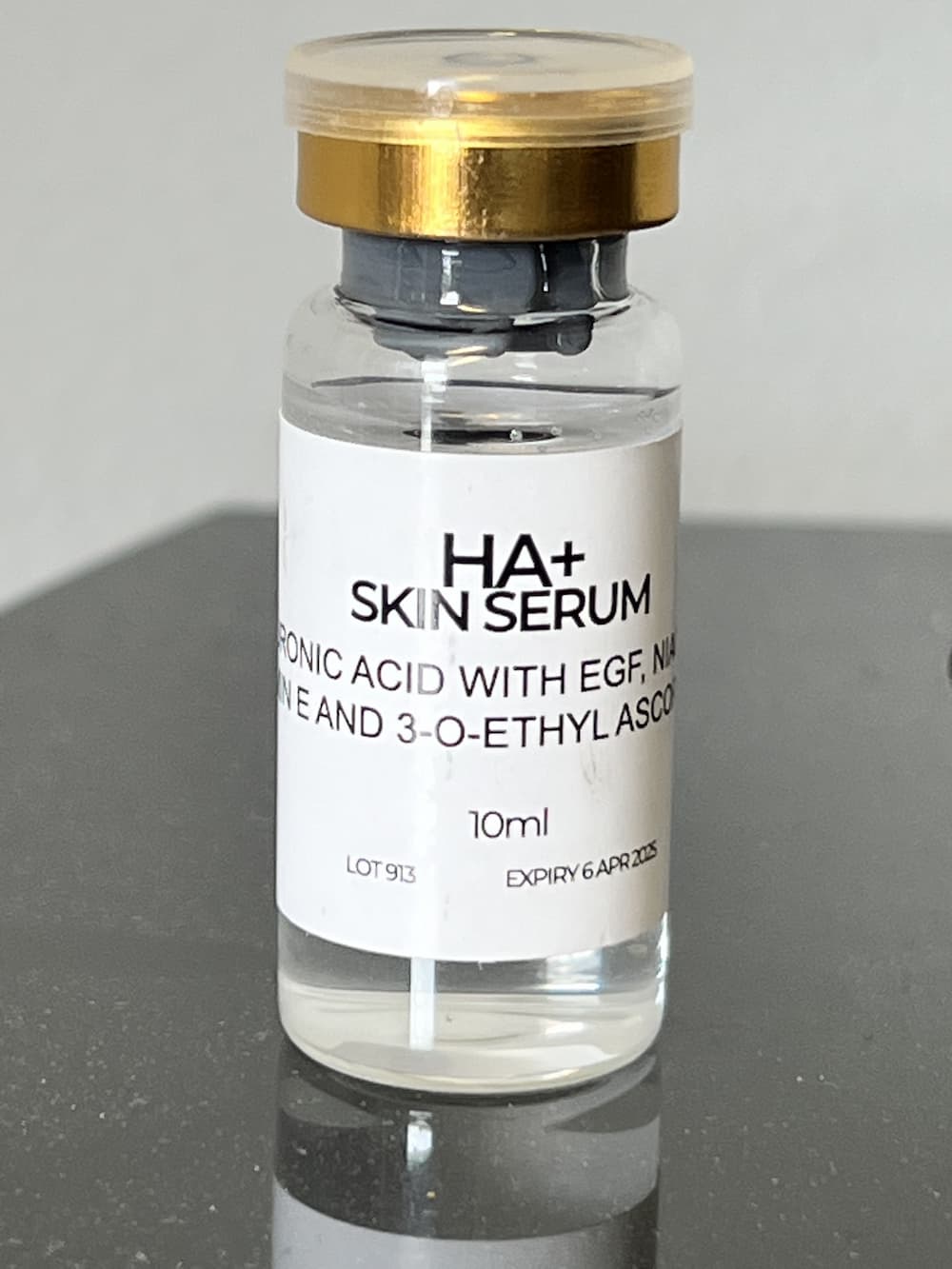 Hyaluronic Acid Skin Serum
Microneedling brings back skin elasticity through its ability to boost collagen production, eliminating wrinkles and fine lines. It's also capable of skin rejuvenation, helping address skin concerns like acne scars and stretch marks.
Provide your patients with the best microneedling experience by combining your treatment with our Hyaluronic Acid Skin Serum, made with only the best ingredients available on the market today. Our hydrating hyaluronic acid serum is the best face serum used together with microneedling. It works for any skin type, even for sensitive skin, to help provide intense hydration by protecting the skin barrier from water loss, thus maintaining skin moisture.
At FACE Med Store, we offer the best hyaluronic acid serum that goes along perfectly with microneedling for optimum skin care results. If you're interested in our Hyaluronic Acid Skin Serum, you may also be interested in the following products:
How Hyaluronic Acid Skin Serum Works
Pure hyaluronic acid, the key ingredient of this hydrating serum, is a naturally-occurring component of the body that decreases as you age, leading to all the common signs of aging like fine lines, sagging skin, and wrinkles.
It helps skin cells imbibe more water, making it like a moisturizer that can help prevent water loss. It can also help address skin concerns like fine lines and wrinkles, as well as repairing long-term sun damage on the skin.
Why Our Hyaluronic Acid Skin Serum?
Not all serums can be used together with microneedling because some may potentially irritate the skin despite their moisturizing benefits. Unlike these serums, the Hyaluronic Acid Skin Serum not only acts as a moisturizer and a skin rejuvenator, but it can also boost the healing process of the skin.
Our Hyaluronic Acid Skin Serum is completely safe for use with a formula free of harmful preservatives and fragrances. With a focus on the key ingredient, naturally-occurring hyaluronic acid, our Hyaluronic Acid Skin Serum provides the most effective experience possible with your treatments.
What's more, our Hyaluronic Acid Skin Serum also features powerful ingredients that promote optimal skin benefits. These include the following:
The epidermal growth factor is capable of promoting the growth and proliferation of epithelial cells, making it perfect for skin rejuvenation and restructuring. It's capable of promoting the release of cytokines in mesenchymal and epithelial cells, making it excellent for wound repair.
Similarly, EGF may have anti-aging properties because of its ability to stimulate the production of collagen and to also mediate the interaction between fibroblasts and keratinocytes to facilitate better skin elasticity.
Niacinamide is a form of vitamin B3 capable of promoting healthier skin cells through the following effects:
Anti-inflammatory – Niacinamide is capable of mediating different processes in inflammation, such as leukocyte chemotaxis or the movement of neutrophils and macrophages to the site of inflammation, the release of lysosomal enzymes, and the transformation of lymphocytes.
Antipruritic – The antipruritic effects or the ability of niacinamide to reduce itchiness is due to its ability to promote the barrier-protective effect of the stratum corneum and to reduce the release of antihistamine by the mast cells.
Antimicrobial – Research shows that niacinamide is capable of preventing the growth of Mycobacterium tuberculosis, HIV, and certain fungi.
Photoprotective – Niacinamide is capable of preventing the promotion of the production of cancer cells and the immunosuppression brought by ultraviolet light.
Whitening – Niacinamide inhibits the transfer of melanosomes from melanocytes to keratinocytes, meaning it's capable of stopping the color pigments from being transferred from the pigment cells (melanocytes) to skin cells (keratinocytes).
Vitamin E or tocopherol is a fat-soluble vitamin, with alpha-tocopherol being abundant and well-maintained in human plasma.
With its antioxidant and antiaging properties, Vitamin E protects the cellular components from oxidative damage brought by the peroxidation of the fatty acid component of the cell membrane by the free radicals.
Another notable thing about vitamin E is its anti-inflammatory properties, with its ability to prevent the aggregation of platelets, the sticking of monocytes to inflammation sites, and the proliferation of cells.
The 3-O-ethyl ascorbic acid is a stable, non-irritating derivative of vitamin C with a multitude of benefits for the skin.
Studies have shown that the 3-O-ethyl ascorbic acid derivative of vitamin C is capable of whitening by inhibiting the tyrosinase activity of the skin, thus complementing the whitening effects of niacinamide due to the difference in their mechanism of action.
3-O-ethyl ascorbic acid has anti-aging properties brought by its antioxidant and collagen-boosting properties. Its antioxidant properties are brought by its ability to scavenge free radicals. Consistent with the activity of vitamin C, 3-O-ethyl ascorbic acid is also capable of promoting the production of collagen.
Using the Hyaluronic Acid Skin Serum with Microneedling
Follow these steps in performing microneedling procedures complemented with the application of the Hyaluronic Acid Serum:
Setup the microneedling device that you're going to use. If, for example, it's a Dr Pen, then you have to insert a disposable needle and setup the speed setting.
Make sure you have a damp skin before you apply the serum. Press a few drops of the serum to your skin and spread it with your fingers (make sure your hands are clean!).
After applying the serum, slide the microneedling device to the desired areas of your skin.
Whether your patients have oily skin or dry skin, our Hyaluronic Acid Skin Serum can help them achieve their beauty goals and maximize their treatment experience. Contact FACE Med Store for the best skin care and medical products today.
Disclaimer of warranty
No warranties or representations. Sellers and purchaser specifically acknowledge that except as otherwise set forth in this purchase agreement, sellers are selling and purchaser is purchasing the purchased equipment / tools "as is, where is". Seller is not providing any warranty for the product and not making any warranty, express or implied. Purchaser has inspected the equipment/tool, and is not relying on any representations or warranties of any kind.
Purchaser agrees and understands that it is solely the responsibility of the purchaser to know and understand the training and regulatory requirements of the state in which she/he is operating in order to use the product. Purchaser agrees to defend and indemnify seller for any misuse of the product and seller shall in no way be responsible for any injury, accident, malfeasance or misfeasance related to purchasers use of the product.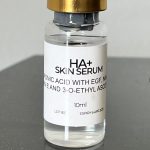 Hyaluronic Acid Skin Serum