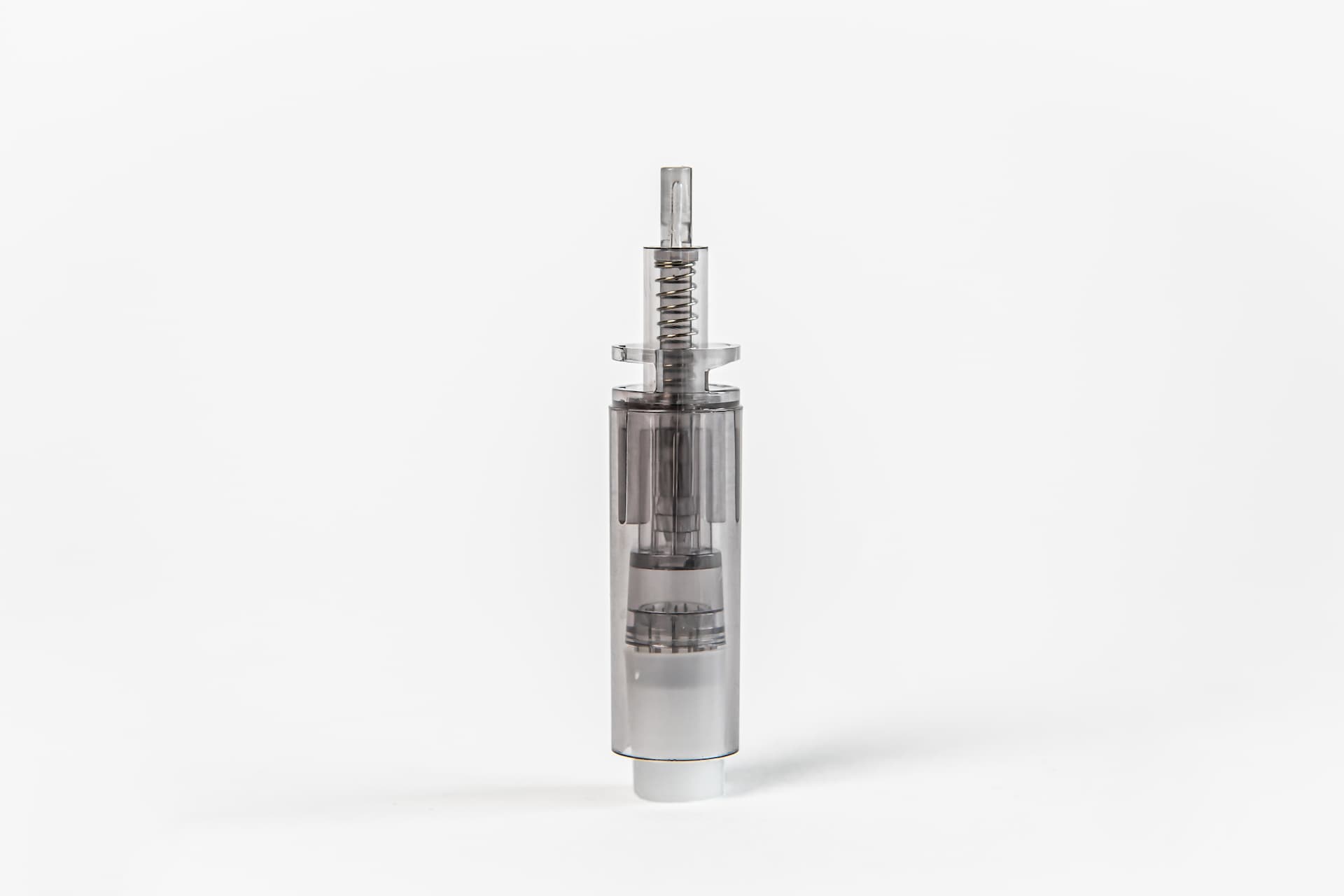 Dr. Pen A7 replacements needles – 12 pin – 10 Pack
53 in stock
Microneedling with Dr. Pen Ultima A7
Upgrade your treatment tools and give your patients the best microneedling experience with Dr. Pen Ultima A7 – the most powerful wired microneedling device by Dr. Pen.
Features: Why Use the Dr. Pen Ultima A7
Replaceable Cartridges: Microneedling devices like the Dr. Pen Ultima A7 are more cost-effective than derma rollers. Just replace the device's needle tip between treatments to minimize contamination between patients.
Better Grip Design:  Dr. Pen Ultima A7's ergonomic design gives you a better grip, allowing more control when treating the patient's delicate skin. The replacement needles also fit snugly on the device's tip to avoid dragging during the procedure.
Powerful RPM Rate: This wired device from Dr. Pen offers five (5) speed modes that range from 8,000 to 15,000 RPM – giving you better control when microneedling the skin. The advanced wrinkle removal technology and powerful RPM rate of Dr. Pen Ultima A7 also prevents unnecessary skin trauma for the patient's quick recovery.
Adjustable Needle Size and Depth: This dermatologist-approved skin needling device features an adjustable needle length perfect for treating dark spots, loose skin, hair loss, and more. Just twist the dial and select the right needle depth between 0 mm to 2.5 mm to erase blemishes and tighten the patient's skin for a healthier, brighter appearance.
Benefits of the Dr. Pen Ultima A7 Replacement Needles
Better Product Absorption: This premium device creates microchannels on the skin to allow hyaluronic acid serums and other skincare products to penetrate deeper layers, resulting in an enhanced appearance that your patients are aiming for. Even smaller needles like nano cartridges work well for skin whitening and tightening.
Exfoliate and Moisturize Like Never Before: Dr. Pen Ultima A7 can help patients improve the overall appearance of their skin, enhancing the exfoliation and moisturization of their skin, which is why it's one of the most requested skin treatments in medspas.
Alternative to Age Related Hair Loss Treatments: There's no need for your patients to undergo painful hair transplants with collagen induction therapy using Dr. Pen Ultima A7 12-pin needles. Increased collagen production from this treatment helps boost hair growth on the scalp, resulting in healthy, thick hair shafts.
What the Kit Includes:
Each box of Dr. Pen Ultima A7's high quality stainless steel replacement needles from us comes in individually wrapped packages to minimize the risk of contamination. It includes 10 pieces of 12-pin needles cartridges that were especially made to fit the Dr. Pen Ultima A7 professional microneedling pen.
Using the Dr. Pen Ultima A7 12-Pin Needles
The device comes with a 6.5 ft. cord, but make sure you're near a power source.
Take out the new 12-pin needle cartridge from the plastic packaging and attach it to the device. Make sure to avoid touching the tip.
Gently glide the microneedling device across the patient's skin in small working areas to cover everything.
Carefully and properly dispose of the used cartridge.
Disclaimer of warranty
No warranties or representations. Sellers and purchaser specifically acknowledge that except as otherwise set forth in this purchase agreement, sellers are selling and purchaser is purchasing the purchased equipment / tools "as is, where is". Seller is not providing any warranty for the product and not making any warranty, express or implied. Purchaser has inspected the equipment/tool, and is not relying on any representations or warranties of any kind.
Purchaser agrees and understands that it is solely the responsibility of the purchaser to know and understand the training and regulatory requirements of the state in which she/he is operating in order to use the product. Purchaser agrees to defend and indemnify seller for any misuse of the product and seller shall in no way be responsible for any injury, accident, malfeasance or misfeasance related to purchasers use of the product.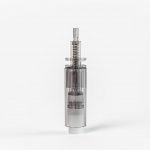 Dr. Pen A7 replacements needles – 12 pin – 10 Pack
53 in stock