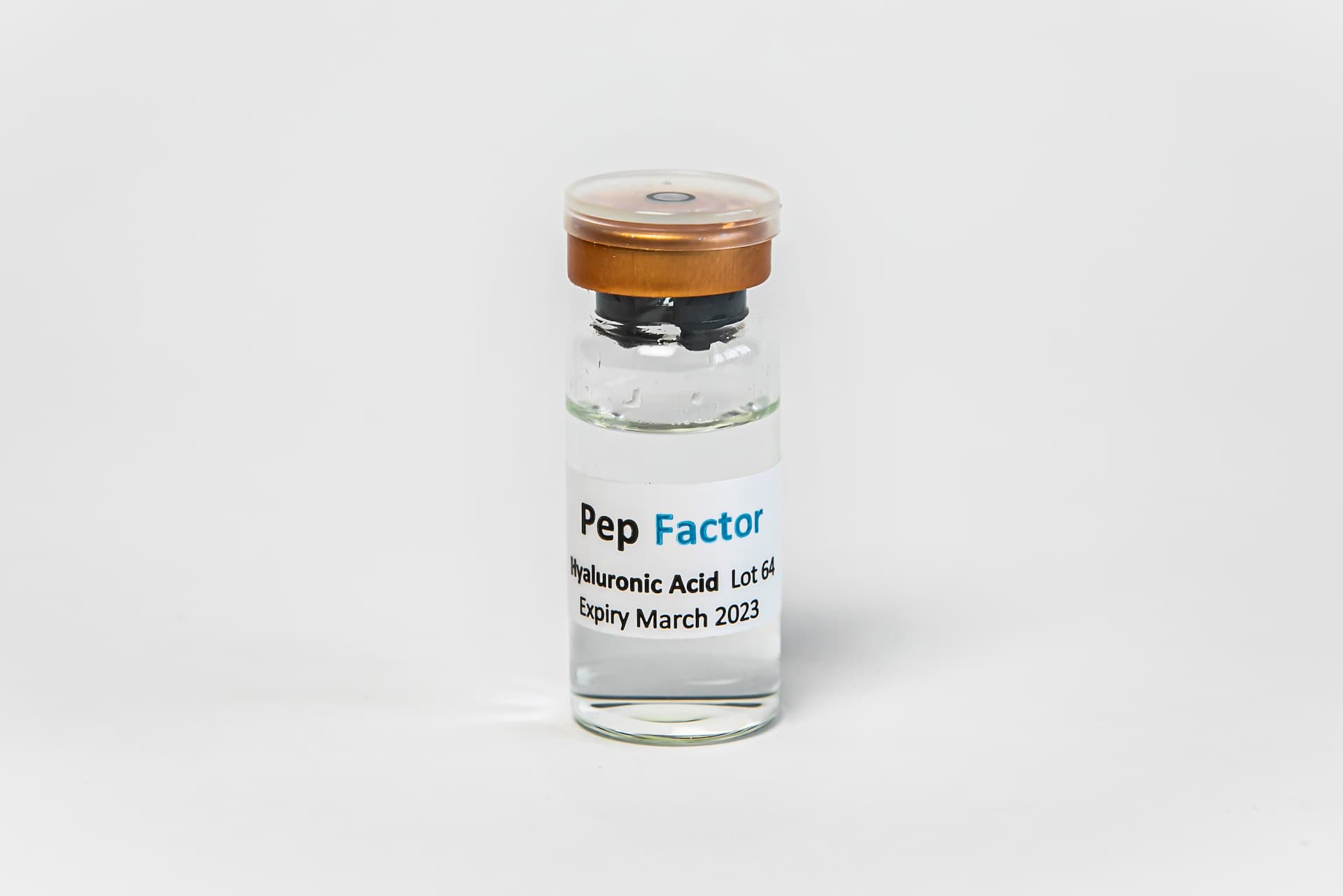 HA (Hyaluronic Acid) Serum – 10 Pack (10cc vials)
32 in stock
**NOT PEP FACTOR – ONLY HA SERUM**
Your skin can produce its own natural oils to keep it hydrated. However, external factors like heat, humidity, dust particles, and UV exposure can dry out your natural oils. This can lead to dry skin, which can result in ashy, flaky, and textured skin. Dry skin cell build-up can also result in clogging, which can lead to acne and bacterial infections.
FACE Med Store offers a hydrating hyaluronic acid serum to add to your daily skincare routine to replenish your skin cells and lock in the right hydration levels your skin needs throughout the day. Each order comes with 10 10cc vials of HA serum that you can use during your daytime and nighttime skincare routine to rejuvenate your skin, promote better hydration, and minimize large pores and skin texture that can affect your skin's overall quality.
Our hydrating serum is a must-try for anyone with a dry skin type. We offer great deals on hyaluronic acid serums – perfect for everyday users who want to add to their skincare routine or aesthetic practices that want to give their patients a boost in hydrated and healthy skin.
Also available: combine your HA serum with epidermal growth factor that can promote skin cell repair to rejuvenate your skin cells and minimize wrinkles, fine lines, skin sag, and acne. Check out our exclusive bundle for EGF sheet masks and hyaluronic acid serum! Available in packs of 1 or 10.
Features of FACE Med Store's HA Serum
Hypoallergenic. Our bodies produce natural hyaluronic acid, which can be found in our skin, lips, bones, and connective tissues. This means that the risk of an adverse reaction like allergies or skin irritation from HA serum is much lower compared to other skincare serum products.
Natural water retainer. Hyaluronic acid can hold up to a thousand times its weight in water, making it easier to retain your skin's natural moisture and prevent it from drying out.
Prevent certain skin conditions. Dry and flaky skin can lead to other skin conditions like dermatitis, rosacea, and acne – HA serums can prevent that by locking in moisture and keeping your skin hydrated throughout the day.
Benefits of Our HA Serum
Lock in your natural moisture. Prevent external factors like temperature, humidity, and UV exposure from drying up your skin. HA serum hydrates while also creating a skin barrier to minimize the damage caused by these drying factors.
Rejuvenate your skin. Hyaluronic acid can keep your skin cells healthy and promote new skin cell production. This can get rid of damaged skin cells and bring forward newer cells that can give you a more youthful glow.
Treat certain skin conditions. Aside from dry skin, HA serum can be beneficial to skin with wounds, early signs of aging (facial wrinkles, fine lines, skin sagging, etc.), eczema, and hyperpigmentation.
Using Hyaluronic Acid Serum
Cleanse your face with a mild cleanser before applying HA serum. Massage it onto your face until all the serum has been absorbed.
This can be used during your daytime and nighttime skincare routine. For daytime, follow your HA serum with your moisturizer and sunscreen. For your nighttime routine, apply serums after cleansing and toning.
For topical use only. Ingredients include Water, Glycerin, Butylene Glycol, Glycerol Polyacrylate PVM, MA Copolymer, Sodium Hyaluronate, Glycerine 16, Carboxymethyl Chitosan, Acrylates C10-30/Alkyl Acrylate/Crosspolymer, Phenoxyethanol, Ethylhexylglycerin, Arginine, Dendrobium Nobile Stem Extract, Sophia Angustifolia Root Extract, Aloe Barbadensis Leaf Extract, Echinacea Purpurea Extract, Lycium Barbarum Fruit Extract
Contact FACE Med Store for more questions about our products, bundle deals, and customer support.
Disclaimer of warranty
No warranties or representations. Sellers and purchaser specifically acknowledge that except as otherwise set forth in this purchase agreement, sellers are selling and purchaser is purchasing the purchased equipment / tools "as is, where is". Seller is not providing any warranty for the product and not making any warranty, express or implied. Purchaser has inspected the equipment/tool, and is not relying on any representations or warranties of any kind.
Purchaser agrees and understands that it is solely the responsibility of the purchaser to know and understand the training and regulatory requirements of the state in which she/he is operating in order to use the product. Purchaser agrees to defend and indemnify seller for any misuse of the product and seller shall in no way be responsible for any injury, accident, malfeasance or misfeasance related to purchasers use of the product.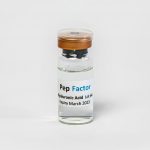 HA (Hyaluronic Acid) Serum – 10 Pack (10cc vials)
32 in stock