Microneedling procedures are becoming more popular as people are learning of its benefits. Compared to other cosmetic procedures and products in the market that are more expensive or less effective, microneedling (or as it's formally known in aesthetic practices – Collagen Induction Therapy) is based on science and can work for all regardless of skin type, skin tone, skin condition, and other varying factors. Through pricking your skin, you can naturally increase your body's production of collagen. This makes it easier to shed dead skin cells and replace dull skin with youthful-looking healthy skin.
Initially, microneedling was only available at aesthetic clinics and dermatological practices and performed by doctors, aestheticians, and nurses. However, do-it-yourself versions of microneedling tools were recently introduced to the public and are now available for women and men who want the convenience of microneedling at home. For those who'd like to try microneedling in the comfort of their own home, here are the best at-home microneedling pens to work with for a safe and effective experience. 
The Best At-Home Microneedling Pens
You'll find many microneedling pens sold online, in cosmetics stores, and possibly from your own aesthetic center. Here are our top six picks you should consider.
Dr. Pen Ultima M8 Professional Microneedling Pen
The Dr. Pen Ultima M8 tops our list as the best at-home microneedling pen as the Pen Ultima M8 provides all the necessary features that both first-time users and experienced at-home microneedling users can appreciate. Simply put, with proper use and storage, the Pen Ultima M8 may be the only at-home microneedling pen you'll ever need to buy, even as you progress into longer needles and higher cartridge levels.
Pros
Cons
Reliable Power. The unit has a chargeable built-in battery and can be plugged in or used cordless.

Six Speed Levels Available. The Dr. Pen M8 offers six levels of speed and a handy LED display indicating the speed.

Ultra-Fine Needles. These are the finest needles for any at-home microneedling pen, which can provide more intense treatments with less pain.
No Separate Batteries. It only has a built-in battery.

Up to 2.5 mm needles. The microneedling pen's adjustable needle rotary dial can set the needle length up to 2.5 mm. The pen is marketed as a professional microneedling pen, but this feature can be dangerous for non-professional home users as needles 2 mm and beyond are not recommended for home use.
Dr. Pen Ultima A7 Professional Microneedling Pen
While the M8 is built for versatility, the Dr. Pen Ultima A7 is built for power. With a powerful motor that can produce a maximum of 18,000 revolutions per minute, the A7 guarantees unparalleled results with every session.
Pros
Cons
Powerful Motor. The unit's motor is built for fast performance and efficient results.

Five Speed Levels. Unlike most microneedling pens with buttons, the A7 has an adjustable dial that makes it more convenient to adjust the speed setting.

Made for precision and stability. Target problem areas more accurately with the A7's stable design.
Wired-Only Model. The microneedling pen's powerful motor needs a stable power source, which means it has to be plugged in while in use. While this can limit its movement, its two-meter cord can make up for the difference.

Only Has 12- and 36-pin needles. Every A7 set comes with 2 12-pin and 3 36-pin disposable cartridges. Nano-needle cartridges and other replacement cartridges are sold separately. The A7 is not compatible with 16-pin cartridges.
Dr. Pen Ultima A6S Professional Microneedling Pen
A popular choice for beginner and experienced users, the Dr. Pen Ultima A6S is a great all-around tool. Although not as advanced as the other Dr. Pen products on this list, it's still a good choice for those who want to experience at-home microneedling before investing in more expensive models.
Pros
Cons
Affordable. For those who want to try out microneedling on their own without investing too much money before trying microneedling on their own.

Available in Five Speeds. Simply adjust the speed by pressing a button on the pen.

User-Friendly. Overall, it's a good choice for beginners who want to start their DIY microneedling experience handling the more basic problem areas of their skin.
Limited Cartridges. One A6S set has 10 12-pin cartridges. 36-pin cartridges are sold separately, so addressing skin problems like stretch marks and discoloration will cost extra.

No Digital Display. This can be inconvenient for users who are looking for a convenient speed display on the model.

Hydra Pen H2 Professional Microneedling Pen
It may be on the pricier side, but the Hydra Pen H2 has the added benefit of enhanced serum delivery similar to what many aesthetic clinics can provide in an office microneedling procedure. This means the added delivery and distribution of serum onto your skin on top of the added collagen production benefits of microneedling.
Pros
Cons
Serum Delivery. Before using the product, users can add up to 3mL of their favorite serum or skin treatment product they want to use. During the microneedling session, the pen dispenses the product while pricking the skin. This helps with product absorption as it pushes the product deeper into your skin.

4 Levels of Speed Available.

LED Light. The microneedling pen comes with an attached LED light fixture for better vision when in use.
Requires Assembly. This pen requires more assembly than other average microneedling pens in the market, considering the additional features of the product.

12.25mm Needles. Additional replacement cartridges for other types of skin concerns are sold separately.
Angel Kiss A9 Microneedling Pen Professional Kit
The Angel Kiss Dr A9 is a good all-around option for problem areas on your face and body. It's made for professionals, so for its price, beginners might be better off purchasing a less advanced model. But for those who have been into microneedling at home for some time, you might be able to wield a pen like this for best results.
Pros
Cons
Good for Face and Body. Treat stretch marks, acne scars, age spots, and other skin problems around your body with the Angel Kiss Dr A9 pen.

Cordless Power. The pen comes with two rechargeable lithium batteries, so your unit doesn't have to be plugged in during use and can be easier to handle in wireless mode.

Five Speed Settings. Manage five speeds based on your treated spots and your pain tolerance.
Not for Beginners. With a maximum needle length of 3mm, this isn't the best choice for beginners as misuse can lead to skin damage.

Only 12-Pins Available. 36-pin needles have to be purchased separately, making it an added cost to treat deeper skin concerns.
PIPM Professional Microneedling Derma Pen
A more affordable alternative to the Dr. Pen A6 model, the PIPM Professional Microneedling Derma Pen is fairly straightforward. It has the basics of a good microneedling pen, making it a suitable option for beginners looking for a cheaper first-time unit they can try out.
Pros
Cons
Basics at a Fair Price. Compared to the other microneedling pens on this list, the PIPM microneedling pen offers the basics of a workable pen for less.

5 Speeds, 5 Needle Depths. This allows users to start off small and gradually work their way up to faster speeds and longer needle lengths.

User-Friendly. With a one-button operation system, using this model is fairly easy to work with.
Only Comes with 36-pin Cartridges. While beginners can use this, it's not ideal for handling heavy-duty concerns like stretch marks. Additional cartridges have to be purchased separately.

Needles Not as Thin as Competitors. They're not exactly thick, but when thinner needles provide a less painful experience and better results, you might want to pay more for a unit that carries thinner needles.
What to Look for in an At-Home Microneedling Pen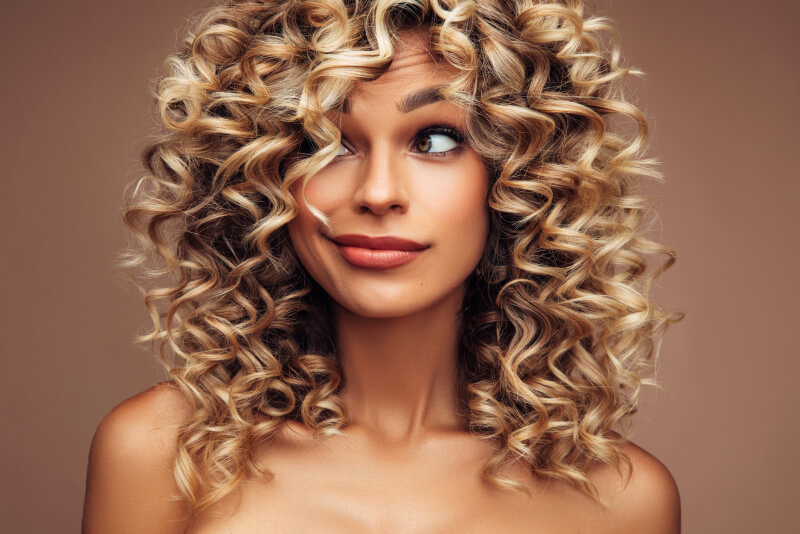 From looking at our list alone, you can tell that not all microneedling pens are alike. It's important to consider several factors when comparing microneedling pens, including:
Needle Length
Microneedling pens offer various needle lengths which are best for certain purposes. Deeper needle penetration is used for skin problems that go beyond the superficial layer, while smaller needles are for skin concerns that don't run too deep.
We recommend beginners start with smaller needles and only go for longer needles if necessary. Use this table as a guide when choosing your microneedling pen.
| | |
| --- | --- |
| Skin concerns | Needle length in millimeters (mm) |
| Acne scarring | 1.0 – 1.5 mm (use shorter needles for superficial scars and longer needles for deeper scars) |
| Blemishes and dark spots | 0.25 – 0.5 mm |
| Pores | 0.25 – 0.5 mm |
| Sagging or loose skin | 0.5 – 1.5 mm |
| Skin discoloration | 0.25 – 1 mm |
| Stretch marks | 1.5 mm |
| Sun-damaged skin | 0.5 – 1.5 mm |
| Uneven skin tone or uneven skin texture | 0.5 mm |
As much as possible, avoid using 2-millimeter needles. These provide deeper needle penetration but are best handled by professionals as these can be risky for untrained users. Needle size also determines how often you should practice microneedling: smaller needles can be used more frequently, while larger needles should be used more sparingly to reduce long-term skin damage.
| | |
| --- | --- |
| Needle length in millimeters (mm) | Frequency of microneedling |
| 0.25 mm | Every other day |
| 0.5 mm | Start with one session per week and gradually use it more often up to three times per week. |
| 1 mm | Every two weeks |
| 1.5 mm | Once a month |
| 2 mm (not recommended for at-home microneedling) | Every six weeks |
Stainless Steel vs. Titanium Needles
Microneedling pen needles are available in stainless steel or titanium. While they both give roughly the same results on your skin, the difference between the two is their durability.
| | |
| --- | --- |
| Stainless Steel Needles | Titanium Needles |
| Weaker than titanium and becomes blunt fasterMore sterile than titanium, which is why it's the choice of medical professionalsCheaper option | A stronger alloy than stainless steel, thus more durable and will last longerNeedles will stay sharp and not go blunt quicklyMore expensive but has no difference on your skin compared to stainless steel needles |
Needle Cartridges
Unlike dermarollers, microneedling pens require needle cartridges to use for the session. On the lower end is the nano-needle cartridge and the 12-pin cartridge, while the highest is the 36-pin cartridge.
Nano-needle cartridges are best used for beginners who may not be used to the piercing feeling of microneedling. This is enough to stimulate the skin on a superficial level while helping with skin problems like fine lines and textured skin. 36-pin needle cartridges, on the other hand, are for more heavy-duty skin concerns like facial wrinkles, stretch marks, and discoloration.
Device Power
Devices can be chargeable or require additional batteries to function. Though the differences are negligible, consider the practical side of how frequently you'll be using your microneedling pen. For those using their microneedling pen multiple times per week, there isn't much of a difference. But for those using longer needles and using their pens less frequently, it might be more practical to get a chargeable device and charge as needed.
Speed Levels
For certain areas of your face (as well as for beginners adjusting to the sensation of microneedling), having different speeds can help your skin adapt to the microneedling process. Ideally, your microneedling pen should come in at least three speeds.
How to Use a Microneedling Pen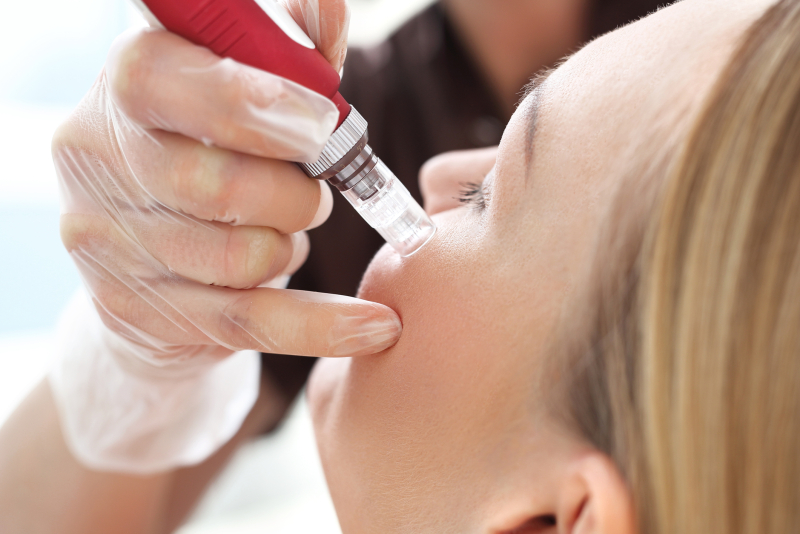 If you're new to microneedling, it might be best to first try out the experience at your local aesthetic clinic. Once you're used to the sensation, you can start browsing around for at-home microneedling pens. Be sure to read up on how to properly use a micropen before using it on yourself.
Disinfect your microneedling pen. Wash your roller according to its user manual instructions. Disinfect your pen and needle cartridges in isopropyl alcohol.
Prep your skin. Wash your face thoroughly with a mild cleanser to remove any dirt particles. If you'll be using a needle cartridge longer than 0.5 millimeters, wipe your face with isopropyl alcohol to sanitize.

If you're using needles shorter than one millimeter and have a fairly good pain tolerance, you can proceed with the microneedling process. If you have a low pain tolerance or will be using needles longer than a millimeter, apply numbing cream to your face. Using needles longer than a millimeter will most likely result in bleeding, which is normal for the process. Wait for a few minutes or as instructed by your numbing cream's packaging.
Start the microneedling process. Begin the microneedling process in the affected area. A good tip to microneedling is to divide your face into sections and work in one direction. Avoid the eye area and adjust your process according to your pain tolerance and skin sensitivity.
Wash your face and proceed with your regular beauty routine. After the procedure, rinse your face with water and pat dry with a clean towel. Proceed with your daily skincare routine, but avoid chemical exfoliates or active ingredients like salicylic acid or benozoyl peroxide, as these can be harsh towards your sensitive skin.
Disinfect your microneedling pen before storage. Start by washing off the blood and skin tissue on your pen with dishwashing soap (or any similar detergent that can dissolve proteins found in your skin). Next, let it soak in isopropyl alcohol for 10 minutes. Let your unit dry completely before putting it away.
You may have sensitive skin in the treated areas for the next few days. While there is no downtime or recovery time necessary, it's best to take steps to protect your skin like avoiding prolonged sun exposure. After a few days, you may feel noticeably softer skin and a reduced appearance of scars or other skin concerns.
Get Quality Microneedling Products at an Affordable Price
Microneedling is a must-try procedure for people who want to harness their body's natural collagen production for skin rejuvenation. We recommend getting your first-time microneedling experience from an aesthetician clinic then, once you've gotten used to the pricking feeling, trying it yourself at home.
For microneedling devices and other microneedling tools and supplies, FACE Medical Supply provides quality products at competitive prices, such as our Dr. Pen A7 Microneedling Pen With 10 Needles. We provide alternative choices to the more expensive options in the market so that practices can get more for less without trading quality and safety for price. Shop at FACE Medical Supply today.