Dr. Pen is one of the best at-home microneedling pens that many satisfied patients swear by. What most people love about this product is that it's easy to use for eliminating acne scars, dark spots, and other blemishes. Dr. Pen also works with different types of needle cartridges depending on the patient's needs.
So what's the use of nano tip cartridges for a Dr. Pen? Nano tip cartridges are inserted into a Dr. Pen instead of the usual microneedling tips to provide a gentler way to rejuvenate the skin and improve the appearance of different skin care concerns. These cartridges have silicone-tipped pins that create nanochannels on the skin to allow better absorption of skincare products.
Get Everything You Need for Your Dermapen and More at 20% off Your First Order with Code "20OFF"!
The Dermapen treatment requires only the best equipment to deliver treatments and results your patients will love. Get your best Dermapen equipment and more at FACE Med Store today!
The coupon code is active for logged-in users only.
You can create an account here.
SHOP
The Difference Between Micro Needling and Nano-Needling
Microneedling is a popular procedure that creates micro-injuries on the skin to trigger the body's healing process and natural collagen production. According to a 2015 study, 10 patients who had multiple microneedling sessions to improve the quality of the skin experienced noticeable improvement on their photoaged skin. The doctors also recorded a significant increase in each patient's levels of tropoelastin and collagen type I, III, and VII.
Although both microneedling and nano-needling eliminate different skin imperfections by stimulating the generation of collagen and elastin fibers, they have a few differences that make them more effective for some conditions than others. Nano-needling uses silicone-tipped cartridges that only puncture the epidermis, unlike microneedling treatments that reach deeper in the dermis.
Both types of collagen induction therapy are better performed by a professional aesthetic practitioner, but they're also safe to try at home as long as you follow the instructions by the doctor. Unlike laser treatments, this procedure is also perfect for all skin types.
Instead of looking for separate devices for each treatment, it's better to buy a versatile microneedling pen like Dr. Pen. This device is compatible with both microneedling and nano-needling cartridges.
Benefits of Nano-Needling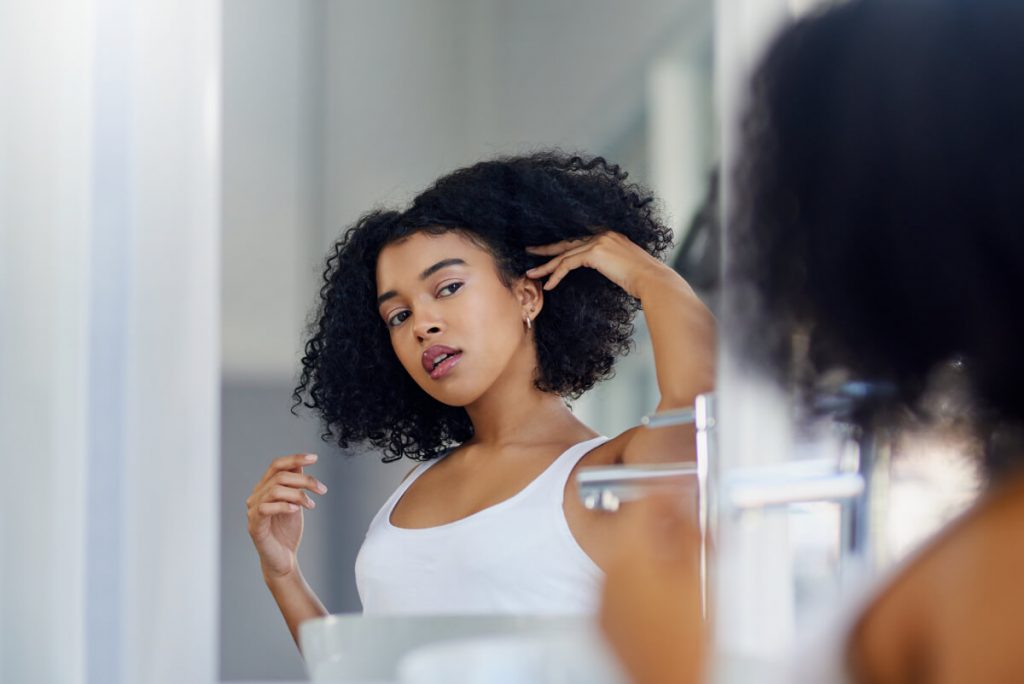 Although nano-needling doesn't reach the deeper layer of skin like microneedling does, it still brings significant anti-aging benefits to the skin. This treatment is an effective yet gentle way to improve the appearance of wrinkles, fine lines, uneven skin tone, and lackluster skin.
The nano channels created by the treatment also allow the skincare products to penetrate the skin better. Patients often experience smoother and well-hydrated skin a few days after their treatment session. Nano-needling also helps firm the loose skin and reduce swelling for a youthful appearance.
Nano-needling is usually used for improving skin tone and texture, reducing fine lines around the lips and eyes, and minimizing enlarged pores.
How to Try Nano-Needling at Home With Dr. Pen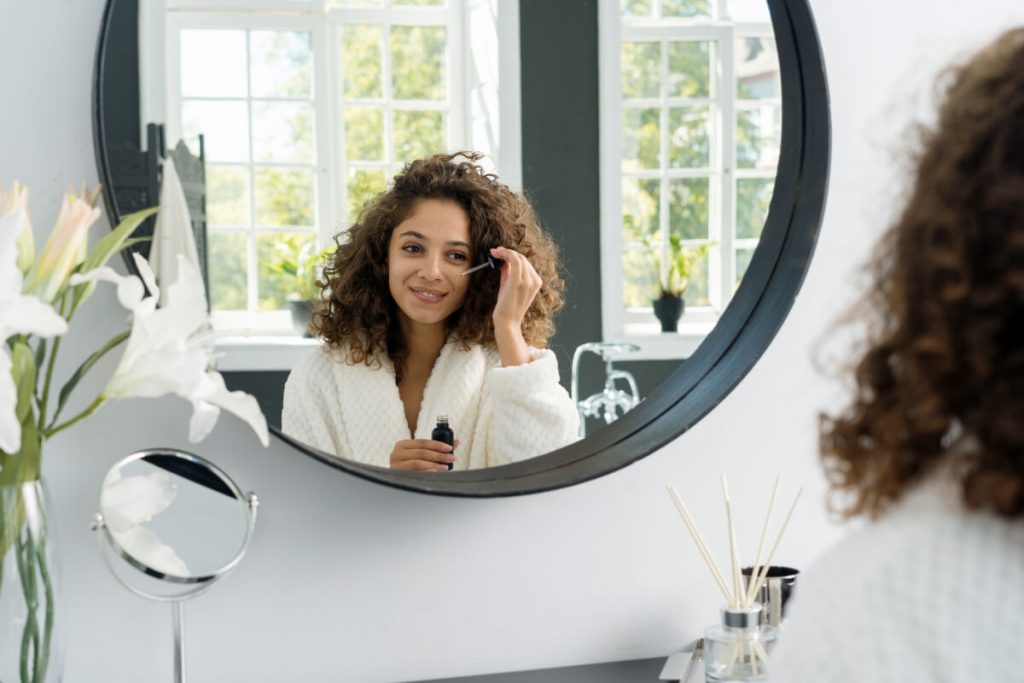 Although nano-needling is safe to try at home, it's still important to follow the instructions provided by the doctor or manufacturer of the dermapen to avoid complications. Here's how patients should perform nano-needling at home with their Dr. Pen devices:
1. Cleansing the Skin
Start by tying the hair to keep them away from the face. Wash the face using a cleanser to eliminate all makeup, dirt, oil, and other debris on the skin.
Nano-needling doesn't hurt, but patients may use numbing cream to help ease the discomfort. Use numbing creams from the local drugstore that have at least 5% lidocaine content.
Follow the instructions on the box of the numbing cream. Make sure to remove the product before starting the nano-needling.
Sterilize the pen and pour some of the serum into a bowl so it's easier to apply it to the skin.
2. Applying Skincare Serums
Apply the hyaluronic acid serum to the treatment area. This helps the device glide smoothly over the skin.
Other serums like peptides, ceramides, and EGF also work well for nano-needling. Just make sure to avoid skin care products with active ingredients like retinol, exfoliants, and Vitamin C to prevent irritation and other adverse reactions on the skin.
3. Using the Dr. Pen Skin With Nano Tip Cartridge
Open the new nano cartridge and carefully attach it to the Dr. Pen device. Make sure to avoid touching the tip of the disposable cartridges to prevent contamination.
Adjust the needle depth by rotating the dial on the device.
Apply a few drops of a hydrating serum to the skin just before working in small areas. Move the pen in vertical, horizontal, then diagonal directions.
Try working in a grid to ensure that every area is treated well.
Only put light pressure on the skin when using the device. Use the other hand to stretch the skin as the device runs through its surface.
Nano-needling may be performed once every week or every other week. It's important to let the skin heal first to see the results of each nano-needling session. Make sure to discard the used cartridges properly and avoid reusing them to prevent contamination.
Find the Best Dr. Pen Devices and Nano-Needling Cartridges at FACE Med Store
Looking for a trusted store to buy authentic Dr. Pen devices and replacement cartridges? FACE Med Store offers a wide selection of medical and cosmetic supplies at affordable prices. Patients may browse our website to find the best Dr. Pen microneedling pens that work best for them.
Order your Dr. Pen devices and nano-needling cartridges from FACE Med Store. Visit our website today to see the Dr. Pen cartridges that we currently have in stock and shop for your other cosmetic needs too.
Learn More: Will a Dr. Pen Needle Fit In an Eclipse MicroPen?
Tighten and Rejuvenate With the Dermapen
A microneedling device like no other. Order your latest dermapen from FACE Med Store today.
SHOP