Microneedling devices can come in different types, depending on the condition they're supposed to be treating. On average, at-home microneedling gives less intensive treatment compared to medical-grade microneedling pens, though some can easily do both, depending on their features and size.
But what exactly determines the size of a microneedling pen? Aside from the intensity of the treatment, needle pen sizes are usually determined for the exact skin condition that the microneedling session is supposed to work on. Adding in the frequency of the microneedling treatment and the exact type of the procedure, both patients and providers alike have plenty of options to choose from.
Why The Size Of The Needles Matter
There are many benefits of microneedling: as a method for collagen induction therapy, the microneedling pen has quickly become the tool of choice for many patients and providers for its easy-to-use design. But it's important to keep in mind that because of how it works, the size of the micro needling pen – more specifically, the size of the needles – is crucial for how well it can work on the skin.
Adding to the differences in how each provider and patient goes about their microneedling procedure, the rates of healing between different people, and other factors with skin cells, microneedling therapy can be a vast difference experience for a lot of people. For some who have minor skin concerns like enlarged pores, uneven skin tone, or dry skin, microneedling therapy is an excellent, reliable way to make visible changes.
But for people who have more severe skin conditions like androgenic alopecia, deep facial wrinkles, or hair loss, microneedling treatment may need more adjustments for them to get the results that they want. One of the most effective ways to do this is to adjust the size of the microneedling pen, or the needle heads used.
Keep in mind that adjusting needle lengths can be extremely delicate. Since the micro-abrasions caused by the microneedling procedure can be a potential entry point for bacteria, it's important to choose the needle cartridge carefully. This is less of an issue for office treatments, but for people using microneedling pens as at-home skin rejuvenation treatments, caution is crucial.
What Are The Different Needles Used For Microneedling Skin Treatment?
There are generally three different needle sizes used for needling treatments. While the exact specifics may vary depending on the design of the microneedling device, these divisions are usually what a dermatologist or a plastic surgeon would use when needling with a derma-pen:
0.25mm to 0.55mm
Suitable for: increased absorption of skincare products, improving dull skin, correcting uneven skin tone, reducing the appearance of wrinkles and marks
This needle size is perfect for sensitive skin or for patients who don't need that much improvement for their microneedling treatment. This needle size can be used for most skin conditions like scars, though it can be ineffective if deeper wrinkles are involved.
Most at-home microneedling pens will usually have these smaller needles since they're deep enough to increase the collagen production of the skin yet still shallow enough to not cause permanent scars with an unskilled application. However, it doesn't mean that these devices aren't flawless – any user has to be extremely careful with their use to prevent any facial scars from forming.
Aside from reducing the appearance of scars, this size can also help with making the application of skin care products much easier. The micro-abrasions caused by this micro needle pen size can make skin care products even more effective treatments than usual since the entire procedure doesn't penetrate more than the top layer of the skin.
1.00 mm to 1.5mm
Suitable for: Active acne scars, hyperpigmentation with darker skin types, improving general skin texture, reducing pore size and fine lines, diminishing age spots
Most needling kits and derma pens will have needles around this size, as it's the normal range that both patients and providers can use for micro needling therapy. Most devices will also include lower or higher needle sizes, but studies have consistently shown that it's this range that can promote collagen production safely without compromising the skin.
Since the micro-abrasions from a microneedling pen of this size reach deeper down the skin, creams and other ointments should be carefully applied to make sure there isn't any chance of infection. For added security, some providers choose to prepare the treatment area with an anesthetic or antiseptic, to minimize the risks of any infection from happening.
Patients with pre-existing health conditions should be careful when using needles of this size, as the increased pressure combined with lowered sensitivity of their skin can result in an adverse or allergic reaction. While these situations are never life-threatening, they can be extremely uncomfortable or may detract from the intended results.
2.00mm to 2.5mm
Suitable for: stretch marks, deeper scars, intensive skin tightening treatments, damaged skin, and abdominal scars
A microneedling pen of this size is almost always used by medical professionals – since the depth of needle penetration can go further beyond the top layer of skin, precision and aftercare are required. These needle sizes are usually applied when microneedling is more of a medical procedure rather than a cosmetic one, though it still works on the same principle of increasing the production of collagen.
Dermal needling with these pens usually requires extensive prep work and aftercare from the provider and the patient, both to accelerate the healing process and improve results. Healing time from a cosmetic procedure like this can usually take more than two weeks, and should always be spaced out to allow the skin time to heal.
A professional microneedling pen will usually have a microneedling cartridge of this size to penetrate a deeper level of the skin, but the provider must be careful with the entire procedure or risk harming the patient. But with proper and consistent use, this microneedling pen size is an excellent way to get smooth and glowing skin.
It's important to note that the biggest issue with these needle sizes isn't that they work best for specific applications: rather it falls on the user of the microneedling pen to determine the best possible size for their needs.
Other Factors To Consider For Needle Size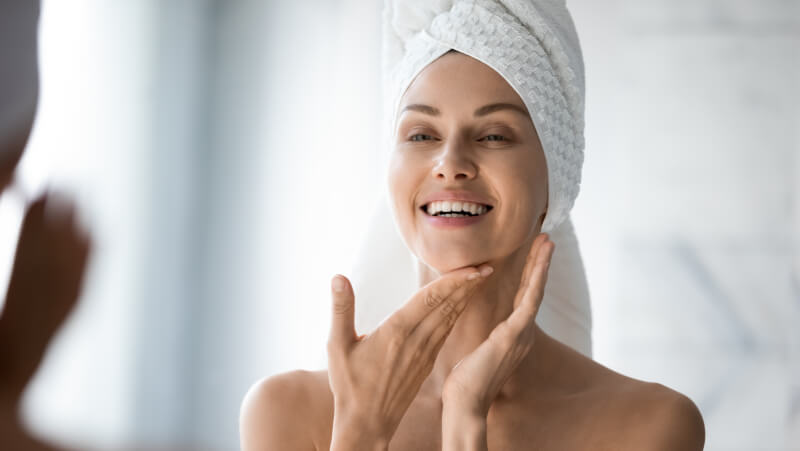 Because the design of a microneedling pen varies from brand to brand, there are some other factors that both patients and providers should consider with the use of micro needling sizes.
Extra Features
Most at-home microneedling pens have started to include other features like an adjustable dial or adjustable needles with their devices. While this may seem like a handy feature for most at-home microneedling patients to use, they could just as easily cause adverse effects if too much pressure is applied during the procedures.
The big issue with having extra features is that while they can be extremely useful with helping the microneedling pen improve the appearance of skin conditions, the best way to get these benefits is the skill with the micro needle pen. While this expertise is to be expected of medical professionals, it may be an issue for people who are only doing microneedling at home.
Pre-Existing Conditions
Pre-existing conditions like anemia, sensitive skin, or active acne breakouts can disqualify someone from getting microneedling treatment since the process of microneedling makes the treated area more inflamed or prone to injury. Dermatologists and plastic surgeons would usually refuse to administer microneedling treatments to patients who have these conditions.
Another pre-existing condition that can limit microneedling treatments is obesity – since too much body fat means that the results won't be as visible, even after intensive treatment. Too much body fat also overrides the effects of most skin tightening treatments – though these treatments can be used after the weight has been lost.
Frequency Of Microneedling Treatments
Finally, the frequency of microneedling treatments usually depends on the kind of skin condition being treated – for mild to moderate improvements, a patient can go through microneedling treatments at least once every two weeks. However, the depth of the needle will affect the kind of microneedling treatment that they'll get – which in turn, will also affect the frequency of their treatments.
Ideally, a user should combine a smaller-sized needle with more frequent microneedling treatments, since they allow the skin ample time to heal without losing any of the benefits from the needling. More intensive treatments can also use smaller-sized needles, but their results may be underwhelming.
Other factors may be brought up depending on the provider. Patients who microneedle at home will need to consult with their dermatologist or plastic surgeon before starting with their own microneedling treatments to prevent any adverse effects from happening.
PEP Growth Factor Products: An Easy Way To Improve Microneedling Treatment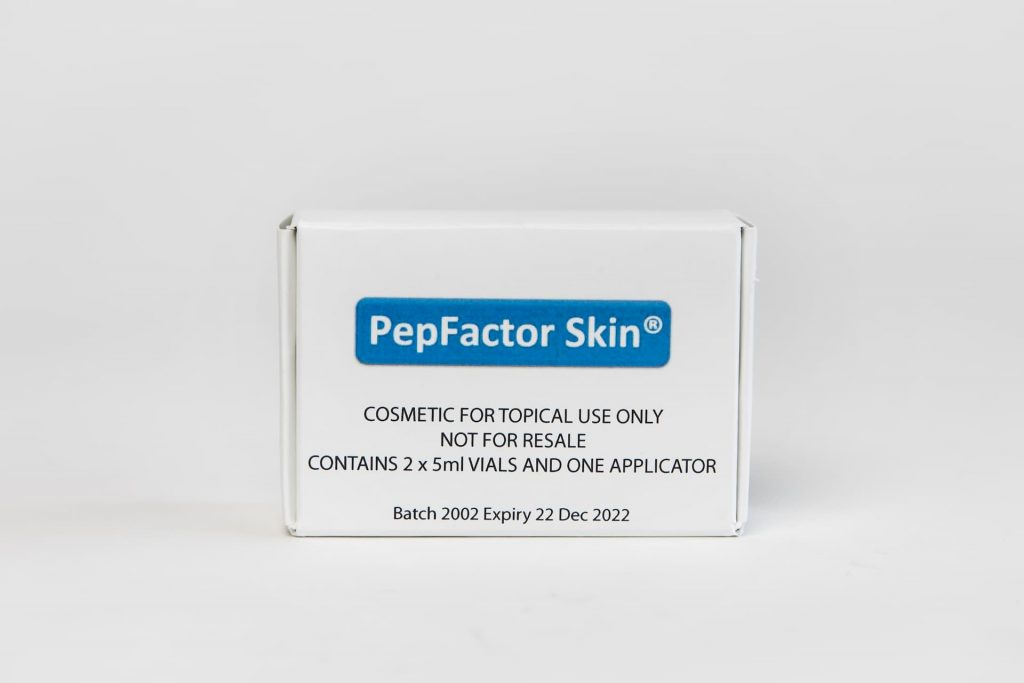 For patients looking for a more robust result with their microneedling treatments, combining their sessions with skincare products can boost their effects and make the results last longer. One product that many patients have started using (especially with microneedling for hair growth) is PEP Growth Factor products.
PEP Growth Factor products are made with a proprietary blend of copper peptides and essential nutrients, both of which may improve the appearance of hair and promote scalp health. However, the most potent ingredient it contains is fibroblast growth factor, a regenerative compound that may help the skin regain its lost vitality.
Since PEP Growth Factor products don't interfere with the effects of a microneedling treatment, it's an excellent accompaniment to improve skin health and appearance. With consistent application and treatment, patients can start to see results in as little as two to three weeks.
Get Microneedling Tools And Supplies With FACE Medical Supply Today
Microneedling procedures can be surprisingly flexible: from needle depth to needle size, derma pens can be customized for every skin type and most skincare routines. While a patient can follow and suggest their own needle sizes, it's still in their best interest to follow the needling guidelines set by their dermatologist, plastic surgeon, or the packaging guide on their at-home microneedling pen.
FACE Med Store has extensive experience with providing high-quality medical tools and supplies used for microneedling treatments, such as the Dr. Pen A7 Microneedling Pen with 10 Needles. By providing our clients with affordable supplies, we're able to support their operations without them worrying about their bottom line. As a reliable trading partner, we strive to deliver the best experience in sourcing much-needed tools without too much cost and effort.
For more information about us and the services we provide, contact us today.