If you're interested in microneedling, you have the option of getting it done yourself at home or having it done in a med spa or aesthetic clinic. When choosing between DIY microneedling or a clinic procedure, it's important to remember that longer needles mean deeper penetration, which can mean bigger risks. That's why heavy-duty skin issues that require longer needles should be done in a clinic.
So can I use 10mm derma rollers on acne scars, loose skin, and stretch marks. Unfortunately, no. Not only is it dangerous to use a needle that length for home treatment, but derma rollers (or any microneedling device, for that matter) don't really reach 10 millimeters. Here's what you should know about microneedling for more stubborn skin concerns.
Microneedling on Acne Scars, Loose Skin, and Stretch Marks
Microneedling can help a number of skin issues, including acne scars, loose and sagging skin, stretch marks, large pores, scars, sun damage, and wrinkles. However, the effectiveness of targeting these issues can vary depending on the needle size you use.
If you're looking to get minor effects like softer and smoother skin texture or radiant skin, shorter needles less than 2 millimeters that don't go beyond the basal layer of the epidermis will suffice. It's safe to use derma rollers with needles within this range at home.
For more stubborn skin concerns like deep wrinkles and scars, however, needles need to go deeper into your skin layers. This is why procedures that need needles 2 millimeters or longer should be done in a sterile clinic by an experienced professional. Microneedling needles only go up to 3 millimeters, so it should only reach up to your dermis layer.
Most DIY microneedling products like derma rollers, microneedling pens, Hydra Pens, and Hydra Rollers are less than 2 millimeters, but if you see professional-grade microneedling products online that offer longer needles, we strongly discourage buying and using these. Not only is bleeding more likely, but you're more prone to infection and scarring when done incorrectly. It's best to leave these needle lengths at the hands of an experienced aesthetician.
Why Do These Skin Issues Require Longer Needles?
Microneedling works because of your body's natural healing ability. When you puncture microchannels, you're making a controlled skin injury that, although doesn't damage your epidermis, triggers your body to release proteins and other substances that promote healing, including elastin and collagen production. Shorter needles from DIY derma rollers are enough to trigger this growth, which is why they're used for more minor purposes.
For issues like scars, deep wrinkles, and stretch marks, however, the issue is rooted deeper into your skin. This means shorter needles aren't likely to puncture and trigger healing in these areas, so longer needles are required to penetrate the deeper layers. Longer needles break down the scar strands rooted deep in your skin, which is then restored to its original state.
Microneedling at Home vs. Professional Microneedling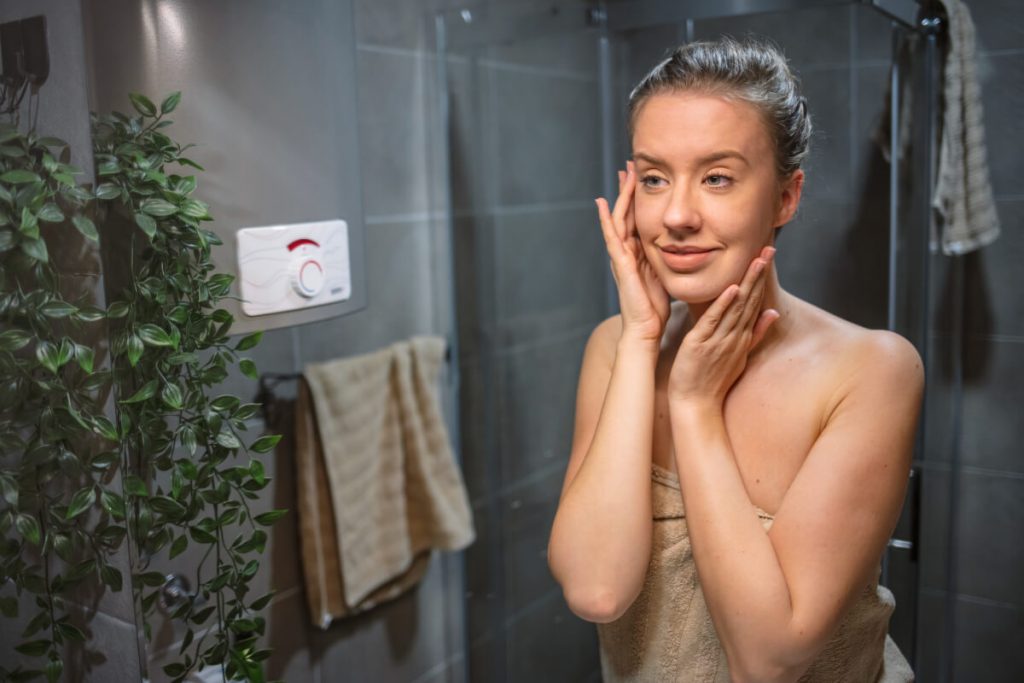 There are a lot of differences between DIY microneedling at home and getting it done by a skincare professional. Ultimately, choosing to get microneedling in a clinic is better if you're considering deeper skin concerns, safety, and results.
DIY Microneedling
Professional Microneedling
Price: Derma rollers cost less than $20, while microneedling pens can start at $25 (professional-grade microneedling pens can reach over $100). Derma rollers and other at-home microneedling tools can be reused safely.

Needle length: Recommended length should be less than 2 millimeters. Reaches up to the basal layer of your skin.

Best used for: Production of collagen (which can give your skin a healthy glow), promoting new skin cell production, softer and smoother skin.

Effects: Less powerful microneedling tools, so the effects of microneedling aren't very visible.

Safety: Minimal safety risks if users sterilize their microneedling tool properly, use it in a clean environment, and use the tool properly. Risk of infection and scarring is higher if you use a larger needle and use your tool improperly.
Price: One session can range from $200 to $700. Keep in mind that you need 3 to 6 sessions to see the results you want, so expect to spend around $600 to $4,200.

Needle length: Carries all the needle lengths up to 3 millimeters, and is the recommended option for treatments that use at least 2 millimeters. Reaches up to the dermis layer.

Best used for: Deeper skin issues like wrinkles, stretch marks, acne scars, loose skin, sun damaged skin, etc.

Effects: Requires multiple sessions spaced between weeks or months, but effects are more notable

Safety: Risk of scarring and infection is very minimal since it's done by a professional in a sterile environment. As long as you practice safe aftercare tips (e.g. washing your hands before touching your face), the chance of infection is low.
What to Do Before a Professional Microneedling Treatment
An average microneedling session takes less than an hour to complete. Before undergoing a microneedling session in your clinic, be sure to follow the following tips to make your experience more comfortable.
Make sure you haven't taken Accutane in the last 6 months as this can affect how your skin reacts to the treatment.
Avoid retinoids, deep exfoliants, skincare products with active ingredients, and topical antibiotics at least five days before your treatment. These can enter your microchannels, which can be uncomfortable.
Avoid anti-inflammatory medication at least three days before your treatment. Microneedling works because of your body's inflammatory response to the puncturing.
Avoid blood-thinning agents and medication at least a week before your treatment, especially if you're treating problem areas that require longer needles. This can promote bruising.
Avoid prolonged sun exposure. It's unsafe to perform microneedling on sunburnt skin at least 2 weeks old.
If you want to shave the treatment area, shave the day before your treatment. Shaving on the day of treatment can trigger skin irritation.
Refrain from wearing makeup before your treatment, since this will be removed before your treatment.
Depending on your aesthetic clinic or med spa, you may be given a topical anesthetic cream to reduce the discomfort. If they don't provide this, you may be asked to buy and apply over-the-counter or prescription numbing cream 45 minutes before your treatment.
Aftercare Process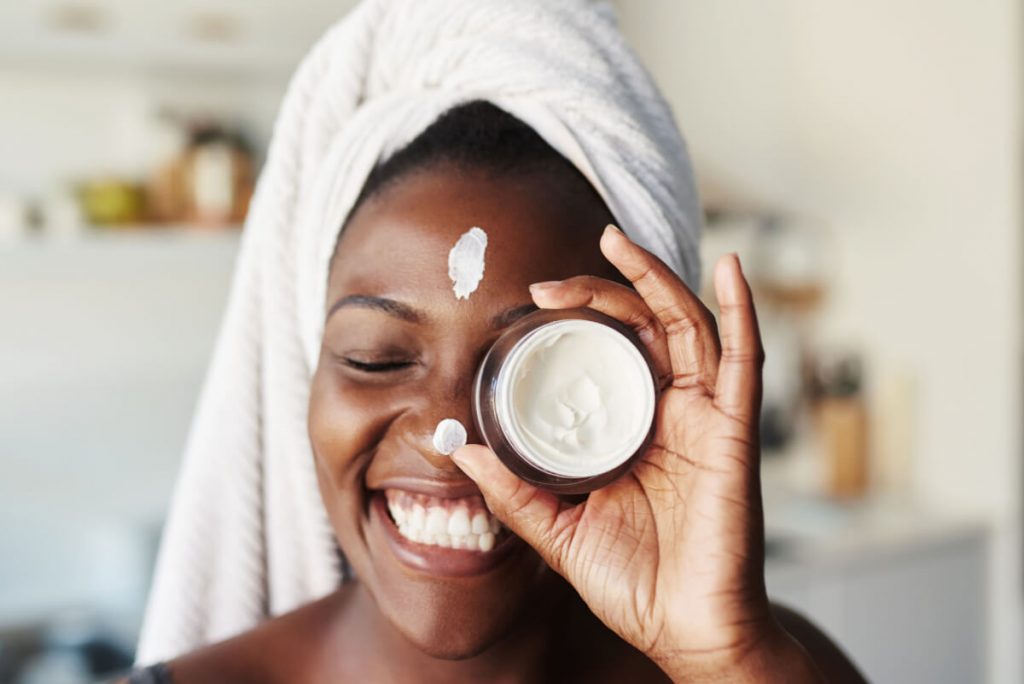 For microneedling treatments that require longer needles, expect the chance of bleeding to be more likely. You may also feel sore for a couple of days after your session. Your face may also appear redder than usual, on top of the swelling. This is normal, and the pain and redness should fade away after several days. Here's how to reduce the pain and other side effects that can affect your microneedling results.
Avoid anti-inflammatory medications. This can have an effect on how your skin heals, which can affect the results of your microneedling. If you experience soreness, take acetaminophen or paracetamol. Avoid painkillers like aspirin as this can thin your blood and promote bruising.
Avoid using ice on your face. This reduces inflammation and can also affect your microneedling results.
Avoid prolonged sun exposure. Use at least SPF 30 sunblock when going outside. As much as possible, avoid direct sun exposure for at least two weeks after your treatment. This can cause skin damage and skin aging, which can negate the effects of microneedling.
Moisturize your skin. After 3 to 5 days, your facial skin may start to show signs of dryness, flaking, and peeling. This is a sign of your dead skin cells making way for newer skin cells. Avoid picking, scratching, and scrubbing your dead skin off as these will all peel off on your own. Instead, you can moisturize your skin to prevent the appearance of dryness. After 5 days, you can use a mild exfoliator to help remove dead skin cells.
Avoid smoking and alcohol for one week. Alcohol can promote bruising while your skin heals while also dehydrating your body. Tobacco, on the other hand, can slow down or stop your skin's natural healing process. Avoid getting withdrawal symptoms during this time by reducing your smoking habits at least one week before your microneedling treatment.
Start your skincare routine after one week. Once your skin no longer feels irritated and sore to the touch, you can start your regular skincare routine. One advantage of doing skincare after microneedling is the increased absorption of skin care products due to the microchannels on your face.
Follow your recommended number of treatments. Before your first microneedling session, your aesthetician or dermatologist may recommend a number of sessions to treat your skin issues. Don't forget to schedule your follow-up treatments, which should be a few weeks or months after your first treatment.
Check Out FACE Med Store for Your Microneedling Needs
Should you decide on visiting an aesthetic clinic or med spa for a microneedling session, think of it as investing in safety, effectiveness, and results. If it's your first time, don't worry about your doctor using a 10mm needle on you – microneedling uses needles no longer than 3mm for you to see results after multiple treatments. Otherwise, if you're just looking for a short-term glow, derma rollers are fine to use at home.
FACE Med Store supplies microneedling tools to aesthetic clinics, med spas, and everyday users. Whether you're a business looking for professional-grade microneedling pens or replacement needles at cost-effective prices, or an everyday person looking to try out the benefits of DIY microneedling tools, we have what you need. Check out our products from our online store today.