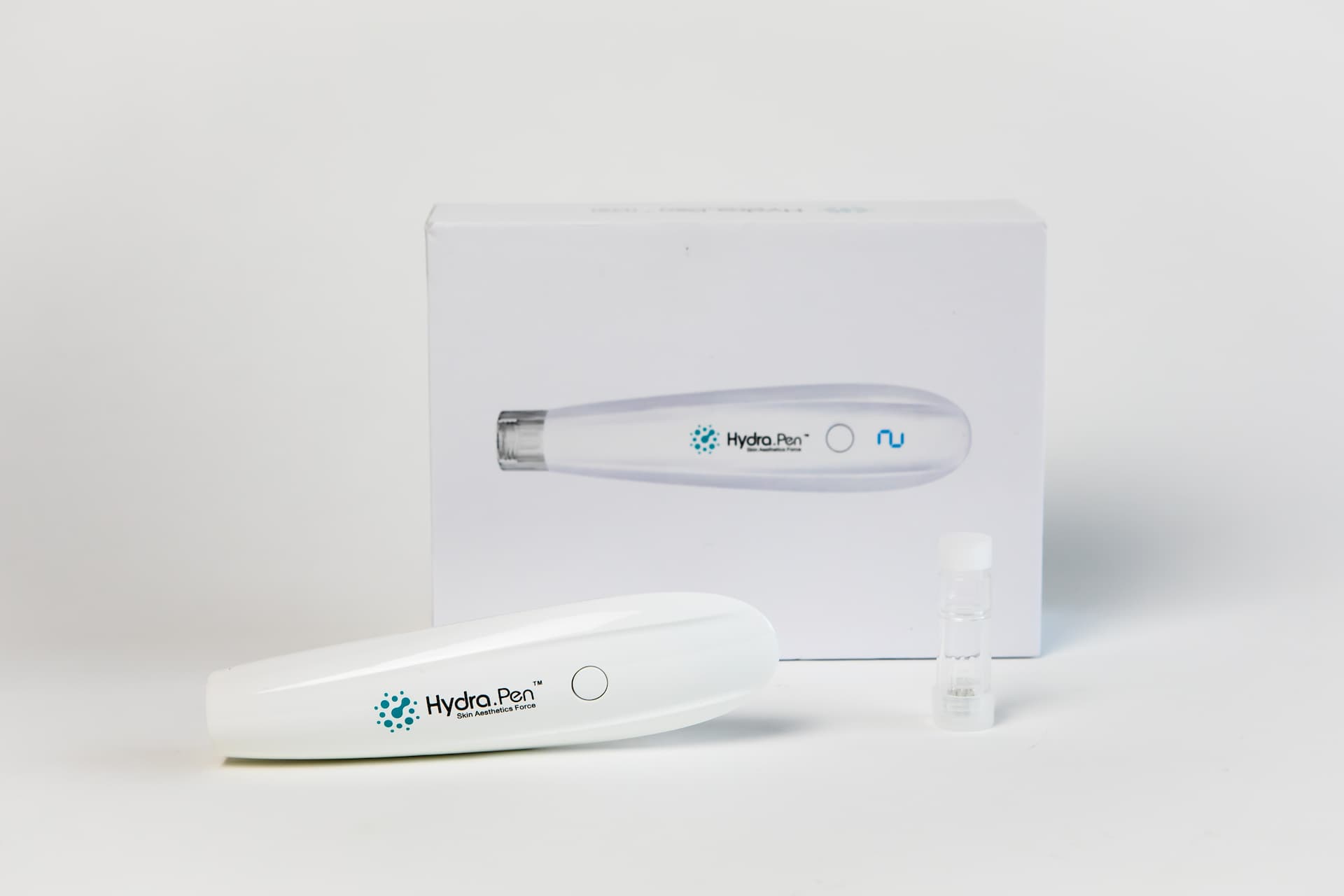 Hydra Pen Replacement needles 5-0.5mm and 5-1.0mm
48 in stock
Hydra Pen isn't included.
The Hydra Pen H2 is a safe home microneedling device that offers the best parts of using a microneedling pen and the serum-infusing features of hydra products like hydra rollers and hydra needles. It has multiple features that can improve the experience of DIY microneedling while helping users see better results, including multiple speed settings and adjustable needle lengths.
Each replacement needles cartridge unit is a combination of sterilized titanium needles and a cartridge that can hold up to 3mL of your serum of choice. Every pack of Hydra Pen Replacement Needles you order from FACE Med Store includes five 0.5mm needle cartridges and and five 1.0mm needle cartridges.
Features of Hydra Pen Needles
Sharp titanium needles. These 12-pin titanium needles are sharp enough to puncture microchannels during treatment with minimal discomfort. Titanium needles take longer to go dull and corrode, which can help provide consistent microchannels throughout the treatment with minimal pain from puncturing.
Serum infusion cartridge. You can dispense serum into your skin as soon as the Hydra Pen punctures your skin. This provides the serums with better penetration, which can improve its effects on your skin.
Two needle sizes available. Each pack contains 0.5mm and 1.0mm, which can safely promote collagen production and treat minor skin problems like:

Fine lines
Minor signs of aging and wrinkles
Large pores
Hyperpigmentation and blemishes
Light acne scars and regular scars
Cellulite
Stretch marks
Benefits of Hydra Pen Needles
Deeper serum infusion. Each time you use the Hydra Pen on a treatment area, you can infuse the serum into the skin while the microchannels are still fresh. This treatment improves serum delivery and helps to increase the skin's serum absorption as it penetrates into new microchannels.
Healthier skin. The Hydra Pen offers more than what non-Hydra microneedling devices (e.g. Derma roller, derma pen, etc.) can offer as you can add a serum of your choice into your treatment to enhance the results and improve skin rejuvenation.
Cost-effective DIY solution. Aside from FACE Med Store's competitive prices and great deals on beauty supplies, superficial microneedling at home may be more practical compared to having it done in a professional cosmetic practice.
Using the Hydra Pen
Hydra Pens and its authentic cartridges are designed for safe home use. Avoid using DIY microneedling products with needle lengths beyond 2mm. Improper use of longer needles can cause moderate pain, bleeding, scarring, and infection. For safe and effective treatments that require longer needles, have a professional aesthetic provider perform microneedling on you.
Before treatment, make sure that your face is properly sterilized. Don't use your Hydra Pen if you have an active skin infection or an open facial wound.
Remove the upper lid of the cartridge and add your serum of choice. We recommend serums with thinner consistencies, as thicker serums may not dispense properly during treatment. Not all serums are appropriate for microneedling treatment, so follow this guide on which serums can be safely used on microchannels:
Safe to Use for Hydra Needle
Don't Use for Hydra Needle

Hyaluronic Acid
Vitamin B (Niacinamide)
Growth Factors
Peptides
Ceramides

Retinoids
Vitamin C
Any serum that contains acid, such as (but not limited to):

AHA
BHA
Lactic acid
Glycolic acid
Replace the lid and insert the cartridge into the Hydra Pen. Remove the protective cover of the needles and attach the retaining ring before turning on the device. After the treatment, re-cap the needles and detach the cartridge from the Hydra Pen. Dispose of the cartridge safely.
Contact FACE Med Store for inquiries and customer support.
Disclaimer of warranty
No warranties or representations. Sellers and purchaser specifically acknowledge that except as otherwise set forth in this purchase agreement, sellers are selling and purchaser is purchasing the purchased equipment / tools "as is, where is". Seller is not providing any warranty for the product and not making any warranty, express or implied. Purchaser has inspected the equipment/tool, and is not relying on any representations or warranties of any kind.
Purchaser agrees and understands that it is solely the responsibility of the purchaser to know and understand the training and regulatory requirements of the state in which she/he is operating in order to use the product. Purchaser agrees to defend and indemnify seller for any misuse of the product and seller shall in no way be responsible for any injury, accident, malfeasance or misfeasance related to purchasers use of the product.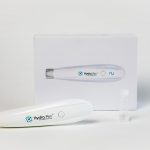 Hydra Pen Replacement needles 5-0.5mm and 5-1.0mm
48 in stock