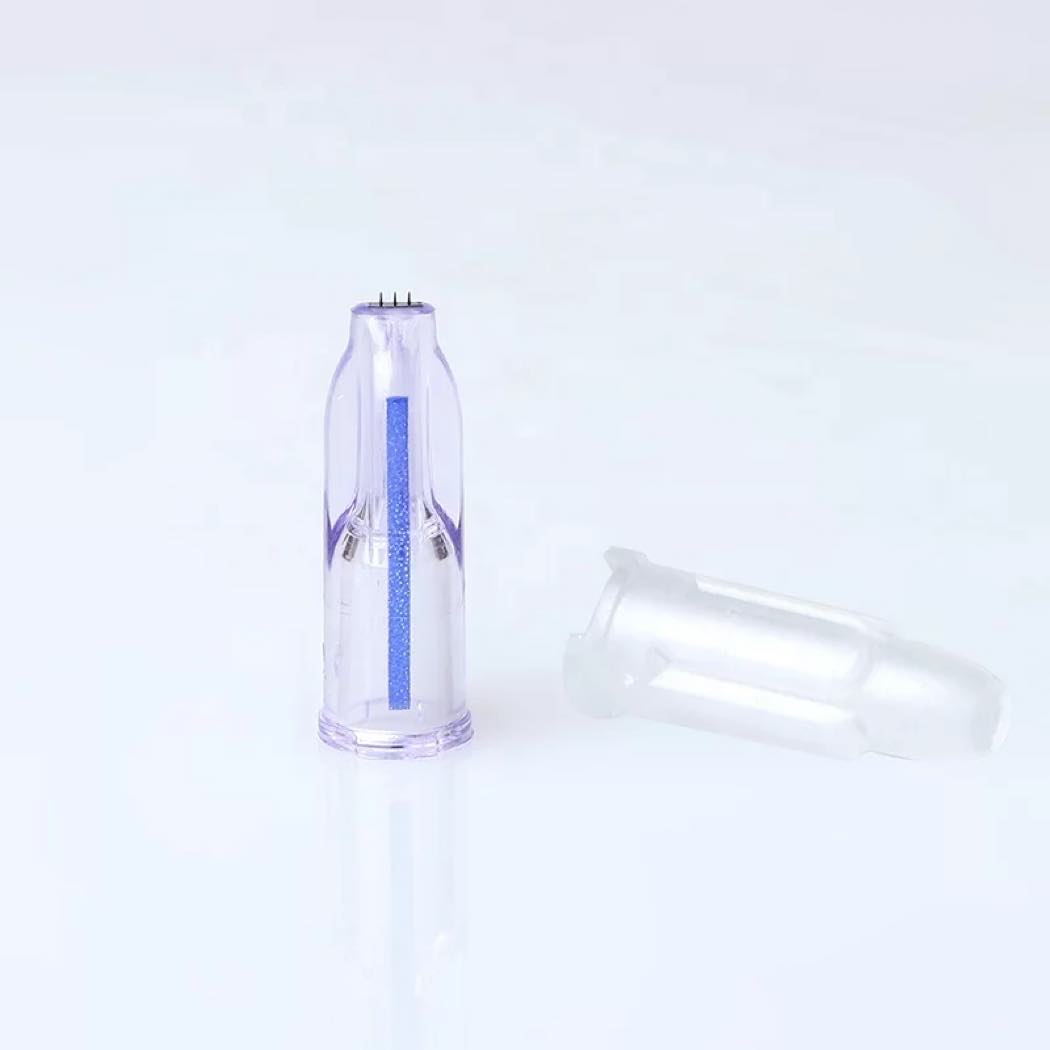 TinySoft – NanoSoft Microneedles – 34g – 3 pin – box of 30
Each box contains 30 pieces.
Microneedling services can help shed your client's old and dull skin cells while bringing forward skin rejuvenation and health. But to give your clients a safe, effective and comfortable experience, it starts with choosing the right set of needles to work with. FACE Med Store offers Vesta TinySoft Microneedles are ultra-thin needles that provide a safe and sterilized procedure while minimizing the pain and discomfort for your clients' microneedling experience.
The TinySoft Microneedles from Vesta, a manufacturer for aesthetic medicine supplies and products, is used for any intradermal injection procedures and can be used to perform microneedling treatments while also administering serums into the microchannels using a syringe attached to your Vesta TinySoft Microneedle unit. These one-use microneedling units ensure that every microneedling treatment is done with sterile, sharp, and ultra-thin needles that can effectively trigger your client's collagen production while adding beneficial serums like hyaluronic acid or other related products.
Why Choose TinySoft Microneedles?
Available in 0.6 millimeters. This size is ideal for facial skin and delicate areas with thin skin layers and can be used for collagen stimulation, hair regeneration, and treatment for fine lines and minor signs of aging and wrinkles.
Single-use stainless steel needles. Every Vesta TinySoft Microneedle includes three medical-grade stainless steel needles, with 30 units in one box. These are disposable needles, ensuring that your clients get sharp, sterilized needles with every treatment.
Ultra-thin needles. Each needle is three times thinner than the normal injection needle. These needles are flexible, but not brittle and can minimize the pain and discomfort without sacrificing the effects they can have on clients.
Secure needle lock. It has unique 3-millimeter double helix veins to secure the unit in place and prevent it from slipping or disengaging from the syringe during controlled intradermal delivery. It also has a blue indicator along the unit to indicate the outlet for safely administering serums during the treatment.
Benefits of TinySoft Microneedles
Minimal pain and discomfort. Because of its ultra-thin needles and short length of 0.6 millimeters, TinySoft Microneedles cause very little to no pain on patients during the procedure. Its length is enough to cause superficial micro wounds enough to promote collagen stimulation for your skin, hair, and minor signs of aging like fine wrinkles and creases.
Safe and sterile supplies. Each TinySoft Microneedle unit is packaged in a soft blister pack and sterilized with ethylene oxide. When installed and used properly, TinySoft Microneedles can reduce the risk of skin infections.
Improve patient comfort and experience. Needles become duller with frequent use, which can lead to pain and inflammation as it requires more force to puncture the skin. Using TinySoft Microneedles ensures that the ultra-thin needles are sterilized before every use and at the intended level of sharpness to minimize pain and discomfort.
Easy installation. Its blue mark and unique double helix veins ensure that the unit is securely attached to a syringe to ensure good control and low risk of disengaging the unit during use.
Using TinySoft Microneedles
Attach the TinySoft Microneedles onto the head of a disposable syringe. If using serums, check the product's indications to check if it's suitable to use for microneedling treatments. After microneedling, recap the needle and dispose of the needle and syringe properly. Avoid performing microneedling treatments on patients with skin abrasions, wounds, unhealed scars, skin infections, and any other type of damaged skin.
Disclaimer of warranty
No warranties or representations. Sellers and purchaser specifically acknowledge that except as otherwise set forth in this purchase agreement, sellers are selling and purchaser is purchasing the purchased equipment / tools "as is, where is". Seller is not providing any warranty for the product and not making any warranty, express or implied. Purchaser has inspected the equipment/tool, and is not relying on any representations or warranties of any kind.
Purchaser agrees and understands that it is solely the responsibility of the purchaser to know and understand the training and regulatory requirements of the state in which she/he is operating in order to use the product. Purchaser agrees to defend and indemnify seller for any misuse of the product and seller shall in no way be responsible for any injury, accident, malfeasance or misfeasance related to purchasers use of the product.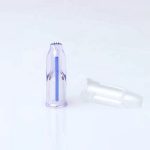 TinySoft – NanoSoft Microneedles – 34g – 3 pin – box of 30