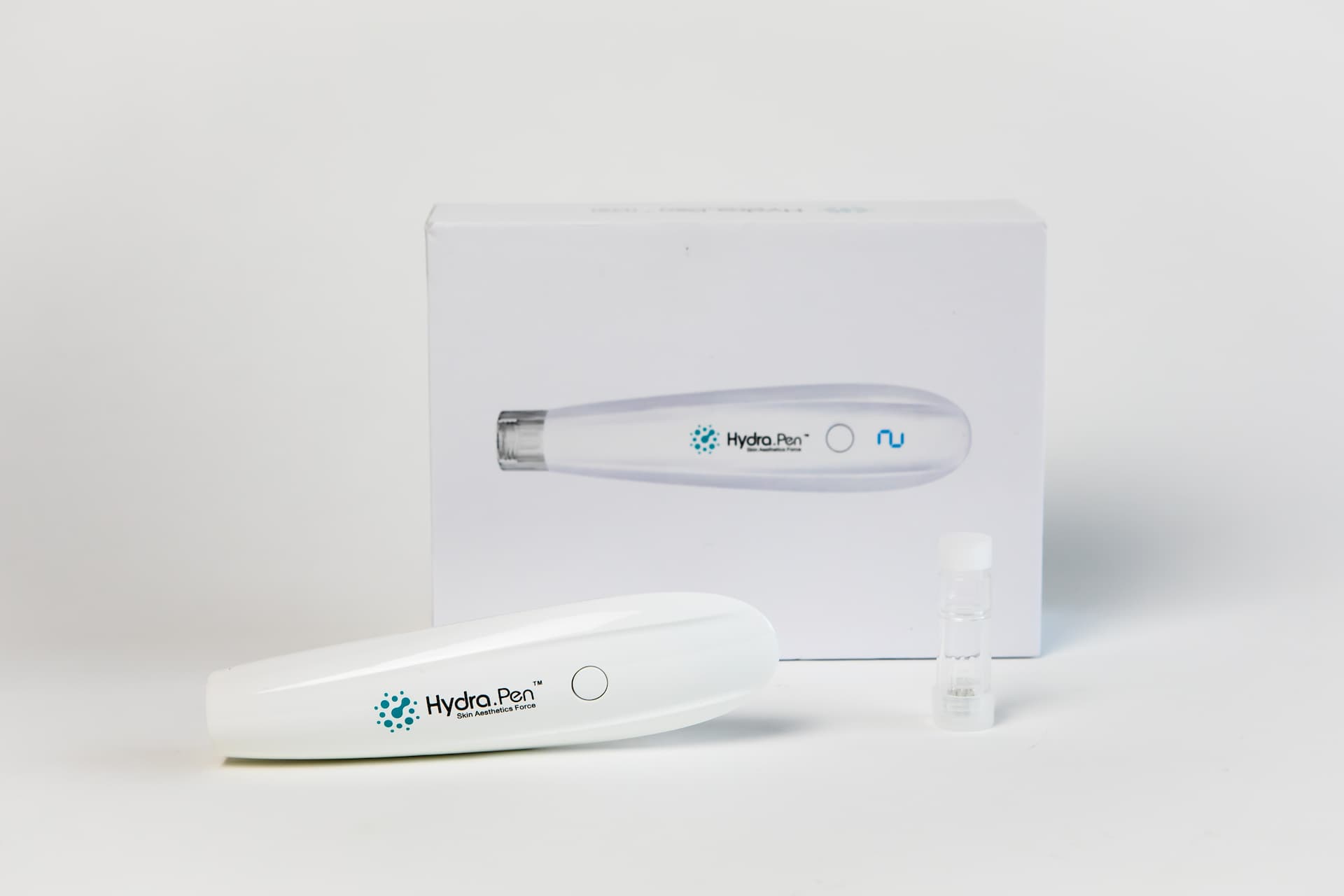 Hydra pen – Auto microneedle device.plus 5-0.5mm and 5-1.0mm needles + 10 HA Serum
12 in stock
For a complete microneedling treatment, the Hydra Pen Auto Microneedle Device offers one of the most unique and thorough experiences for patients and providers alike.
The Hydra Pen is one of the latest microneedling devices on the market, combining the microneedling treatment experience with an automated injection of infusion of vital ingredients, creating an immediate impact on the skin for its health and rejuvenation. The Hydra Pen offers a virtually pain-free microneedling method, by stimulating the skin with microscopic nano needling tips.
FACE Med Store offers the Hydra Pen Auto Microneedle Device with a free package of needles and hyaluronic acid serum. By purchasing our Hydra Pen package, you will also receive:
5x 0.5mm needles
5x 1.0mm needles
10 vials of HA Serum (10cc)
Secure your Hydra Pen at FACE Med Store today.
Hydra pen – Auto microneedle device.plus 5-0.5mm and 5-1.0mm needles + 10 HA Serum Videos
Instructions on How to Operate the Hydra Pen
Benefits of Hydra Pen Auto Microneedle Device
Treat a variety of skin concerns. Whether by itself or in combination with various cosmetics and other treatments, the Hydra Pen can help providers treat patients for a number of skin concerns, such as skin tone issues, pigmentation issues, skin pores, as well as potentially stopping hair loss.
80% skin penetration for cosmetic products. The Hydra Pen's unique and innovative treatment experience allows for skin absorption of up to 80% of the cosmetic products applied during the treatment. This is done with micro-channels formed on the skin with the Hydra Pen, ensuring that treatment results are long-lasting.
Simple and easy treatments. The Hydra Pen provides a virtually pain-free experience for patients, with microscopic nano needling tips that are actually thinner than a strand of human hair. Needles in the Hydra Pen evenly distribute the punctures across the skin, activating the skin rejuvenation process with as little pain as possible.
Features of Hydra Pen Auto Microneedle Device
Completely adjustable settings. The Hydra Pen offers a variety of adjustable settings, including adjustable needle length settings including 0.25mm, 0.5mm, and 1.0mm for various treatment purposes; 4 adjustable speed options, from 1800rpm to 7000rpm; and various types of needles, including H12, HS Nano, and HR Nano.
Simple to use design. The Hydra Pen is a preferred device for many providers due to its compact and ergonomic design that makes it easy and convenient to use and master. The Hydra Pen is perfectly sized and shaped for use, making it ideal even for longer treatment sessions for all providers.
Advanced, quality-of-life features. With the Hydra Pen, providers have the latest cosmetic technology in their hands. The automatic infusion makes skin absorption simple, and it also comes with a digital motor hand-piece as well as an aluminum housing casing.
Using the Hydra Pen Auto Microneedle Device
The Hydra Pen does not require any kind of numbing prior to use for the treatment. While patients can expect some skin redness after, it shouldn't last more than a few hours. Using the Hydra Pen itself is easy: the Hydra Pen should be held gently against the skin, with the pen and needles prepared and chosen carefully.
When held against the skin, the needles form micro-channels, allowing for the absorption of 80% of the applied product into the skin, leading to maximized rejuvenation. These micro-channels should close about 15 to 30 minutes after the treatment. The number of treatments required depends on the skin concern being treated, although patients can expect anywhere from 3 to 8 sessions.
For additional questions and customer support, contact FACE Med Store today.
Disclaimer of warranty
No warranties or representations. Sellers and purchaser specifically acknowledge that except as otherwise set forth in this purchase agreement, sellers are selling and purchaser is purchasing the purchased equipment / tools "as is, where is". Seller is not providing any warranty for the product and not making any warranty, express or implied. Purchaser has inspected the equipment/tool, and is not relying on any representations or warranties of any kind.
Purchaser agrees and understands that it is solely the responsibility of the purchaser to know and understand the training and regulatory requirements of the state in which she/he is operating in order to use the product. Purchaser agrees to defend and indemnify seller for any misuse of the product and seller shall in no way be responsible for any injury, accident, malfeasance or misfeasance related to purchasers use of the product.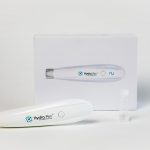 Hydra pen – Auto microneedle device.plus 5-0.5mm and 5-1.0mm needles + 10 HA Serum
12 in stock