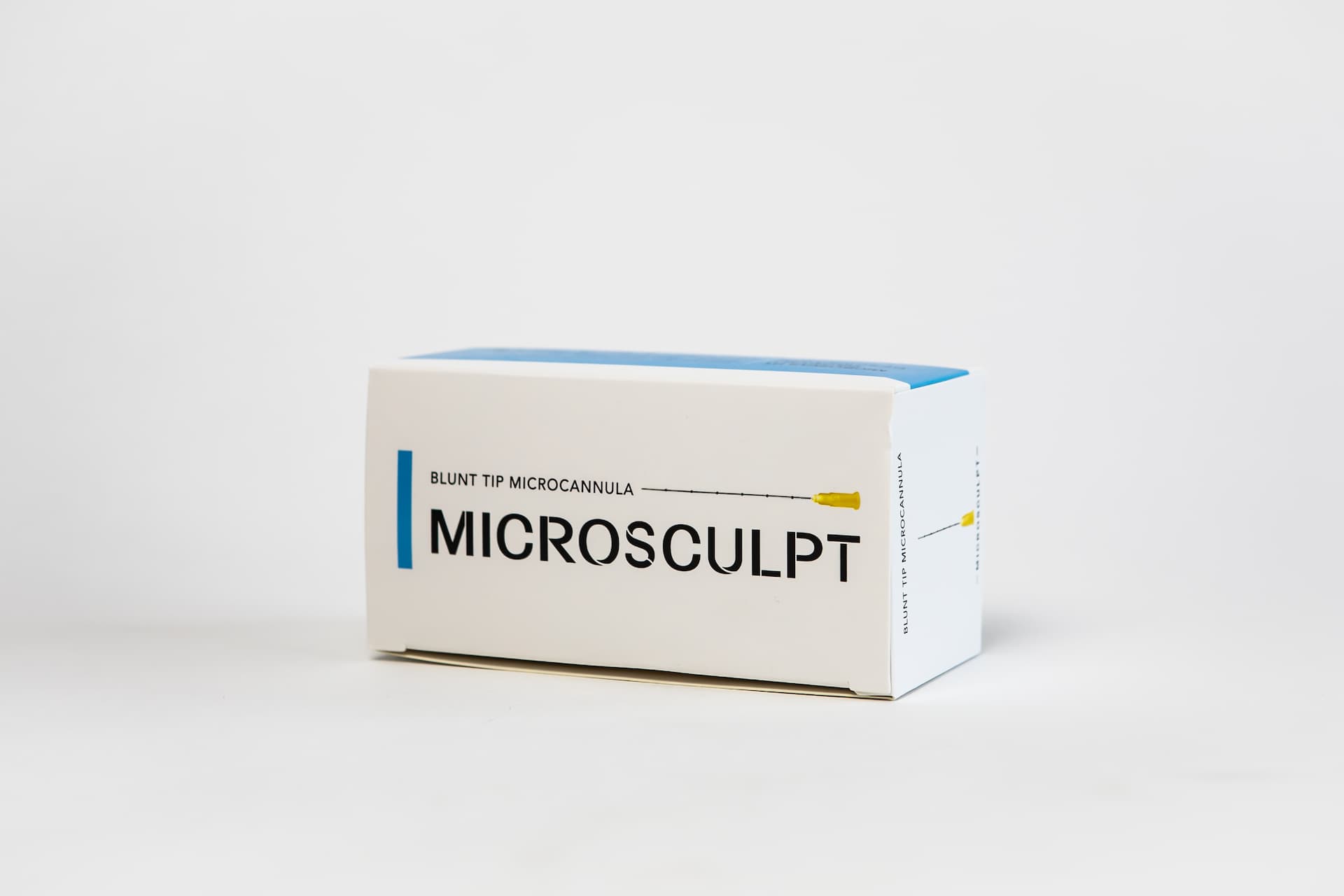 27 Gauge 38 mm (1.5 inch) Microcannulas
10% OFF 1-Pack of Cannulas
15% OFF 2-Packs of Cannulas
Dermal filler treatments are a popular alternative to cosmetic surgical procedures. Instead of going for facelifts or rhinoplasty, more patients opt for the convenient and instant effects that dermal fillers can do to reshape, contour, and enhance their facial features. But to provide your clients with a service that delivers the best results with the least amount of pain, you should skip the traditional hypodermic needles and use the latest tools in aesthetic treatments.
FACE Med Store's microcannulas can help you deliver the best results, minimize pain, and improve the way you perform dermal filler treatments. Rather than having multiple injection sites for one treatment, you can limit yourself to one puncture and then use the microcannula's flexibility and range to administer even and consistent filler into certain areas.
Each order of our box of microcannulas provides you with 20 safe, sterilized, and individually-wrapped blunt tip units. Our flexible microcannulas provide you maximum movement and reach to fill in nearby sites around the treatment area without the need to make multiple puncture points. This can minimize the pain and discomfort your patient feels during treatment and can reduce the risk of tissue damage and side effects.
This model of microcannulas comes in 27 gauge, which is on the thinner side of microcannula tips. This is best for dermal filler products with higher viscosity, allowing for it to pass through the unit with the right consistency for an even application. We also offer microcannulas in different gauges and lengths for less viscous substances like autologous fat and other dermal filler injections. If you're unsure about which gauge or unit length is best for your aesthetic practice's needs, contact FACE Med Store for customer support.
Comes with a pilot needle.
Features of FACE Med Store's Microcannulas
Flexible microcannula tip. Our microcannulas feature a flexible stainless steel tip that's resistant to bending during treatment. This, combined with its surgical-grade quality stainless steel material, reduces the damage that can affect the flow, consistency, and comfort of your treatment.
Compatible with Luer lock syringes. You and your staff can use any size of syringe as long as it's compatible with the female Luer lock hub at the tip of our microcannulas. To attach the microcannula to your syringe, insert the male tip of the syringe into the female plastic hub of the microcannula unit. Screw the unit inwards until it's firmly connected to the syringe. When used correctly, Luer locks can reduce the risk of your filler leaking or the microcannula disconnecting in the middle of treatment.
Surgical-grade stainless steel. Our microcannulas are made with high-quality stainless steel that can offer durability during treatment. Stainless steel is also more sterile and corrosion-resistant compared to other metals.
Benefits of Our Microcannulas
Improve your performance. Provide your patients with natural-looking results while reducing the injections needed to achieve their best appearance. With microcannulas, you can administer more viscous fillers within a 1.5-inch radius from the puncture site without the risk of pain, tissue damage, and inflammation.
Better patient experience. By minimizing the number of punctures your patients experience as well as lowering the risk of tissue, nerve, and blood vessel damage, you can minimize the pain patients feel during and after treatment.
Cost-effective solutions for your practice. At FACE Med Store, our quality products come at competitive prices and exclusive deals. Save up to 40% on costs with our microcannulas compared to similar products from different sellers.
Using Microcannulas
Use a sharp hypodermic needle or syringe that's slightly bigger than your microcannula's gauge to puncture a hole in the sterilized treatment area. Insert the needle just past the dermis layer and move it in a gentle side-to-side motion to expand the puncture hole. Avoid performing deep injections or moving the needle in and out as these can promote pain and bruises.
Remove the cannula tip from its packaging and attach it to a compatible syringe filled with your cosmetic fillers, fat, or any injectable substance for cosmetic treatments. Remove the cap and, using the puncture hole, insert the blunt cannula tip under the skin and use its length and flexibility to reach areas around the treatment area. Unlike ordinary filler injection procedures that can break a blood vessel, the blunt tip of a cannula glides past tissue, minimizing the damage it can cause.
Once your treatment is finished, recap the microcannula unit and dispose of it according to your local guidelines.
Contact FACE Med Store for inquiries and customer support.
Disclaimer of warranty
No warranties or representations. Sellers and purchaser specifically acknowledge that except as otherwise set forth in this purchase agreement, sellers are selling and purchaser is purchasing the purchased equipment / tools "as is, where is". Seller is not providing any warranty for the product and not making any warranty, express or implied. Purchaser has inspected the equipment/tool, and is not relying on any representations or warranties of any kind.
Purchaser agrees and understands that it is solely the responsibility of the purchaser to know and understand the training and regulatory requirements of the state in which she/he is operating in order to use the product. Purchaser agrees to defend and indemnify seller for any misuse of the product and seller shall in no way be responsible for any injury, accident, malfeasance or misfeasance related to purchasers use of the product.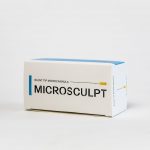 27 Gauge 38 mm (1.5 inch) Microcannulas
10% OFF 1-Pack of Cannulas
15% OFF 2-Packs of Cannulas