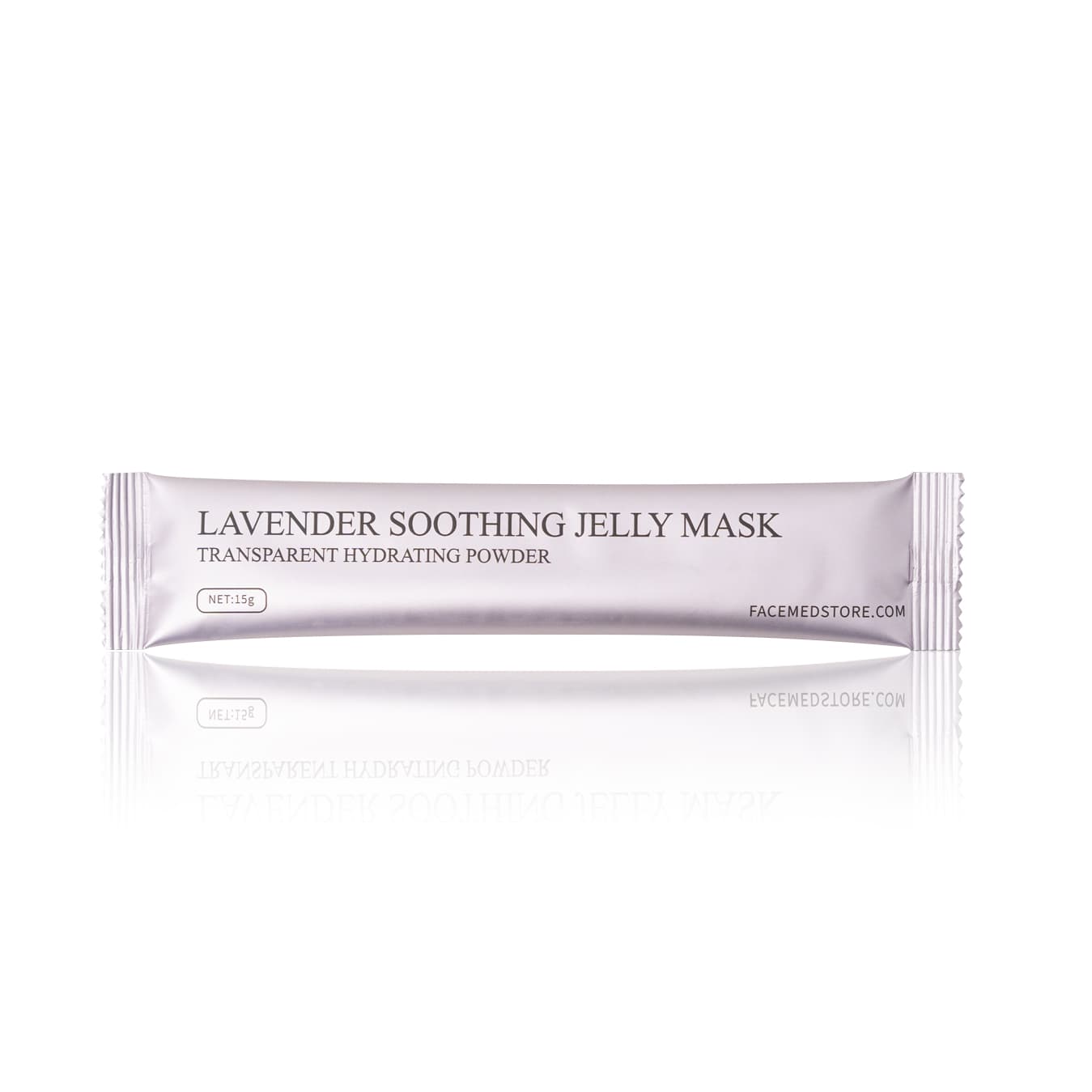 Jelly Masks
Start using these jelly masks today for the smooth and bouncy skin that your patients are looking for. Here's how to use a packet of FACE Med Store jelly masks:
Open the packet of jelly mask powder and pour all the contents in a bowl filled with clean water
Make sure to get the leftover powder from the packet by filling it with water and pouring the contents back into the bowl
Mix the solution until it becomes firm but slightly gooey
Apply the mixture to the face and wait until it sets
Keep the jelly mask on for about 12 to 15 minutes to achieve the best results
Gently peel off the mask and rinse the face with clean water
FACE Med Store Jelly Mask: How It Works
Like most of the best skincare ideas, jelly face masks came from South Korea. Although most formulas are gooey, these skincare products are light and bouncy on the skin. They're meant to hydrate the skin, but our jelly masks at FACE Med Store take it up a notch with its lineup of the best ingredients used in skincare.
Our unique formulation aims to moisturize the face, but it's also useful for a lot of other skincare benefits like minimizing pores, reducing redness, restoring skin elasticity, eliminating dead skin cells, lightening blemishes and age spots, and improving the overall skin condition.
What's great about this product is that it enhances the results of most skin treatments and skin care products in dermatology clinics and beauty spas.
How Jelly Masks Work
Although different brands use various formulas, most jelly masks contain natural ingredients that moisturize the skin and solve a variety of skin problems. These masks often contain antioxidants to fight free radicals. They also have electrolytes to further hydrate the dry skin in a way that drinking water and applying moisturizers can't do.
When choosing a jelly face mask to use for in-clinic or at-home treatments, make sure to read the product label carefully to ensure that it doesn't have ingredients that could trigger allergies or skin irritation. It might also react badly to acne prone skin and sensitive skin type.
Some harsh chemicals included in the jelly face mask might also affect the patient's treatment if you're planning to offer them as add-ons to other aesthetic procedures in your clinic.
Benefits of the Product for Skin Hydration
Lightweight and breathable formula that doesn't feel sticky or messy on the skin
Most of the ingredients have anti-aging properties that help reverse different signs of aging
Packed with natural ingredients that help minimize pores, as well as improve the skin tone and overall skin health
Can be added to in-office skin rejuvenation treatments and at-home skincare routines
Benefits of the HA
To maximize the benefits of jelly treatments, you can add about 1ml of hyaluronic acid to the facial mask mixture. This popular ingredient found in many hydrating products offers the following benefits for the skin:
Reduces fine lines and wrinkles
Restores the lost facial volume
Hydrates and protects the skin
Helps with repair and regeneration of skin cells
Disclaimer of warranty
No warranties or representations. Sellers and purchaser specifically acknowledge that except as otherwise set forth in this purchase agreement, sellers are selling and purchaser is purchasing the purchased equipment / tools "as is, where is". Seller is not providing any warranty for the product and not making any warranty, express or implied. Purchaser has inspected the equipment/tool, and is not relying on any representations or warranties of any kind.
Purchaser agrees and understands that it is solely the responsibility of the purchaser to know and understand the training and regulatory requirements of the state in which she/he is operating in order to use the product. Purchaser agrees to defend and indemnify seller for any misuse of the product and seller shall in no way be responsible for any injury, accident, malfeasance or misfeasance related to purchasers use of the product.