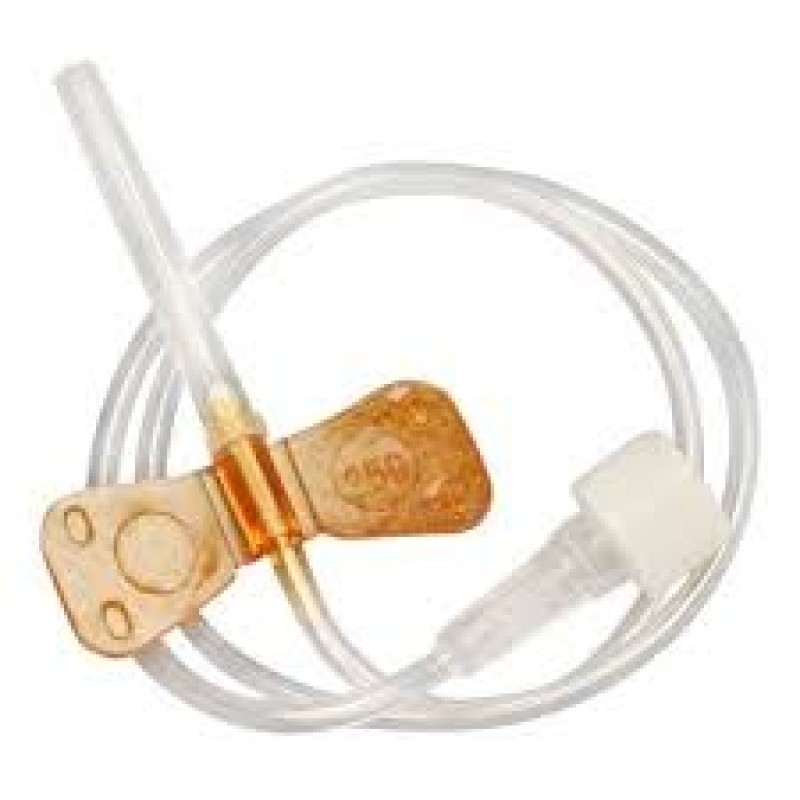 Butterfly Needle – 25G 3/4 inch – Bag of 100
Butterfly needles, or scalp vein sets, are used in medical and aesthetic practices for both extraction and infusion procedures. Unlike regular hypodermic needles, butterfly needles have plastic wings on each side that allow you to access superficial veins and secure the needle in position. 
The 25 Gauge is on the smaller side of intravenous injections. When it comes to superficial veins close to the outer layer of the skin, it's large enough to target the bigger veins and procure larger blood samples efficiently. Each box of butterfly needles you order gives you a set of 100 butterfly needles. 
FACE Med Store offers medical-grade products used by medical and aesthetic practices looking to improve their operating costs by shopping quality supplies at competitive costs. For other blood extraction tools, check out other products in our online store:
Blood Collection Needle – 23G 1.5 inch – Box of 100
Features of Butterfly Needle
25 Gauge needle.

Its size and gauge allow medical and aesthetic practices to efficiently extract blood from smaller superficial veins or infuse intravenous medication into a patient's body. 

Safety features for administering needles.

The butterfly needle's wings allow you to safely administer the needle into the skin with one hand. This can give you more control over how you administer extractions or infusions and provide you with better accuracy. 

Single-use product.

Each needle is sharp and smooth enough to minimize pain and discomfort. It's also sterilized and meant for single use to minimize the risk of contamination and infection. 
Benefits of Butterfly Needle
Minimizes pain and discomfort.

The sharp needle minimizes your skin's resistance when punctured. This makes the overall experience easier, safer, and less painful for your patients. 

Stabilizes your injection.

The durable plastic wings can stabilize the position of the needle once it's been injected into the veins. This can minimize the pain, tissue damage, and potential disruptions that can be caused if a patient moves during treatment. 

Minimizes the risk of damage from injections.

Unsupported needles used for longer processes like extractions or infusions have a risk of vein collapse, bleeding, nerve injury, and other injuries. But with the butterfly needle's stabilizer, you can minimize movement and keep the needle within its place.
Using Butterfly Needles
For blood extractions, hold the "wings" of the butterfly needle with your index finger and thumb for better accuracy. Insert the hypodermic needle at a shallow angle until a small amount of blood sample starts filling the transparent tube.
For injecting medication, place the fluids in a syringe connected at the top of the butterfly needle. Insert the intravenous needle into a patient's superficial vein and then press down the plunger to deliver the medication. 
Butterfly needles are for single use only. After the extraction or infusion process, cap the needle and dispose of the entire blood collection set properly according to your local guidelines. 
For additional questions and customer support, contact FACE Med Store today. 
Disclaimer of warranty
No warranties or representations. Sellers and purchaser specifically acknowledge that except as otherwise set forth in this purchase agreement, sellers are selling and purchaser is purchasing the purchased equipment / tools "as is, where is". Seller is not providing any warranty for the product and not making any warranty, express or implied. Purchaser has inspected the equipment/tool, and is not relying on any representations or warranties of any kind.
Purchaser agrees and understands that it is solely the responsibility of the purchaser to know and understand the training and regulatory requirements of the state in which she/he is operating in order to use the product. Purchaser agrees to defend and indemnify seller for any misuse of the product and seller shall in no way be responsible for any injury, accident, malfeasance or misfeasance related to purchasers use of the product.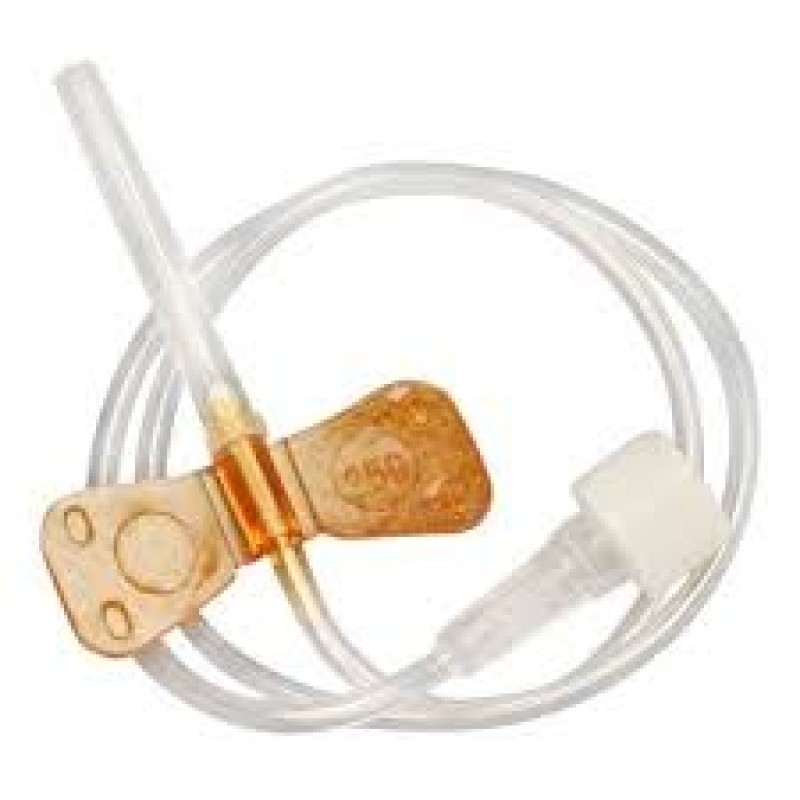 Butterfly Needle – 25G 3/4 inch – Bag of 100