Science and medicine are helping the cosmetics and skincare industry find ground-breaking ways to achieve healthier, younger-looking skin. Rather than artificial chemicals and harmful substances, there are now procedures and products that make use of natural ingredients and processes – including your own blood, or your skin's trauma response. For instance, procedures such as microneedling and platelet-rich plasma or PRP injections have become extremely popular today for making the skin look healthier and more youthful.
So what's the better solution for healthier skin? Microneedling and PRP injections are both beneficial to the skin when used separately, but are more effective when combined. Microneedling punctures the skin to trigger collagen and elastin production, which is then combined with plasma proteins from PRP injections to make the skin healthier and more youthful. 
Microneedling vs. PRP
Microneedling and PRP injections are two different procedures available in aesthetic clinics and other dermatological facilities. They're often associated together because of the presence of blood in both procedures: microneedling can draw blood under different circumstances, while PRP injections use substances drawn from blood.
How It Works
During a microneedling treatment or collagen induction therapy, thin needles from a microneedling device puncture microscopic injuries onto the surface of the patient's skin. Under this cosmetic procedure, the puncturing triggers the skin's natural response to trauma, which is to repair the skin tissue and increase collagen production in the affected area. This can help close up the microchannels in the skin while also nourishing it with collagen and elastin to make it firmer, healthier, and younger-looking.
How deep the needles go into the patient's skin depends on the skin problem being addressed. Smaller needle lengths are enough to trigger elastin and collagen production for skin rejuvenation, while longer needles puncture deeper into the dermal layer and repair deeper skin issues.
PRP injections, on the other hand, is a fairly new procedure backed by numerous studies suggesting its many benefits to the skin. Each PRP injection consists of concentrated plasma extracted from the patient's own blood, which is injected back into certain areas of their face. The extracted blood from the patient is processed in a centrifuge to separate the plasma from the other components of blood cells. This concentrated plasma filled with proteins is then injected into certain areas that have damaged tissues, where the plasma will help with cell growth. This process is needed for facial rejuvenation: making the face look healthier, firmer, and younger-looking.
Pros and Cons
Microneedling
PRP Injections
Pros
Can Be Done at Home. Men and women interested in superficial microneedling can have it done at home instead of booking sessions at the clinic.This is only recommended for microneedling sessions that use needles less than 2 mm in length. More heavy-duty microneedling requiring longer lengths should be done in an aesthetic clinic.

Good for All Skin Colors. While other aesthetic procedures are limited to people with lighter skin tones due to possible skin discoloration for those with darker pigmentation, microneedling is safe for all skin types.

Covers a Wide Array of Cosmetic Concerns. Through different needle lengths and multiple treatments, microneedling can address plenty of skin concerns. This includes fine lines, wrinkles, acne scars, surgical or other types of facial scars, sun-damaged skin, large pores, stretch marks, sagging skin, uneven skin tone, and dark spots.
Used for Non-Cosmetic Medical Purposes. Aside from vampire facials, PRP injections are used to treat hair loss, muscle injuries, post-surgical repairs, and osteoarthritis.

Lower Risk of Allergic Reaction. The PRP injection is made from the patient's own blood, so there's a low chance of an allergic reaction when injected back into the body. This is in comparison to other serums or medications like hyaluronic acid, which others may be allergic to.

Build Tissue Naturally. Plasma contains proteins associated with tissue and cell repair. This can signal skin to build new cells around the injected area naturally.

Cons
Not for People with Certain Skin Conditions. Those who suffer from conditions like acne (or acne scarring that's under treatment or still healing), eczema, psoriasis, and rosacea should seek treatment for their conditions first before getting microneedling done, as the bacteria can cause an infection. Those who are prone to slow wound healing are also discouraged.

Prone to Infection. The microchannels can be vulnerable to bacterial infections, especially if you're microneedling at home without sterilizing your tools.

Sensitive Skin Post Procedure. While microneedling does require little to no downtime, you may feel certain side effects afterwards. Patients will need to avoid swimming and going out without applying sunscreen to the treated area until their skin fully heals.
Pinkish Skin. After PRP injections, the patient's skin will feel tender and will also have a pinkish hue to it for up to 48 hours.

Expensive. At-home microneedling will require microneedling devices with prices that range from $20 (for derma rollers) to upwards of $100 (microneedling pens). Microneedling sessions at a clinic can range from $200 to $700. PRP injections can start at $500 for one dose; for PRP injections with microneedling, prices can range between $1,000 to $1,500.

Not for Patients with Blood Conditions. Those with conditions like HIV, platelet and other blood disorders, or a chronic illness should not get this procedure as there could be complications related to the patients' blood condition; the PRP injections may even worsen it.

Can Microneedling and PRP Injections Be Combined?
Yes! The process of combining microneedling with PRP injections are more commonly known as "vampire facials". Many medical practitioners that offer this procedure believe PRP injections can enhance the effects of microneedling.
At the start of the session, the practitioner will extract blood from the patient and process it into PRP. They will then proceed with applying a numbing cream to the patient's face before beginning with the microneedling procedure. Afterwards, instead of a serum, PRP is applied to these microchannels to be absorbed by the skin and enhance the repairing process. This can also speed up the healing time after the procedure.
Benefits of Microneedling with PRP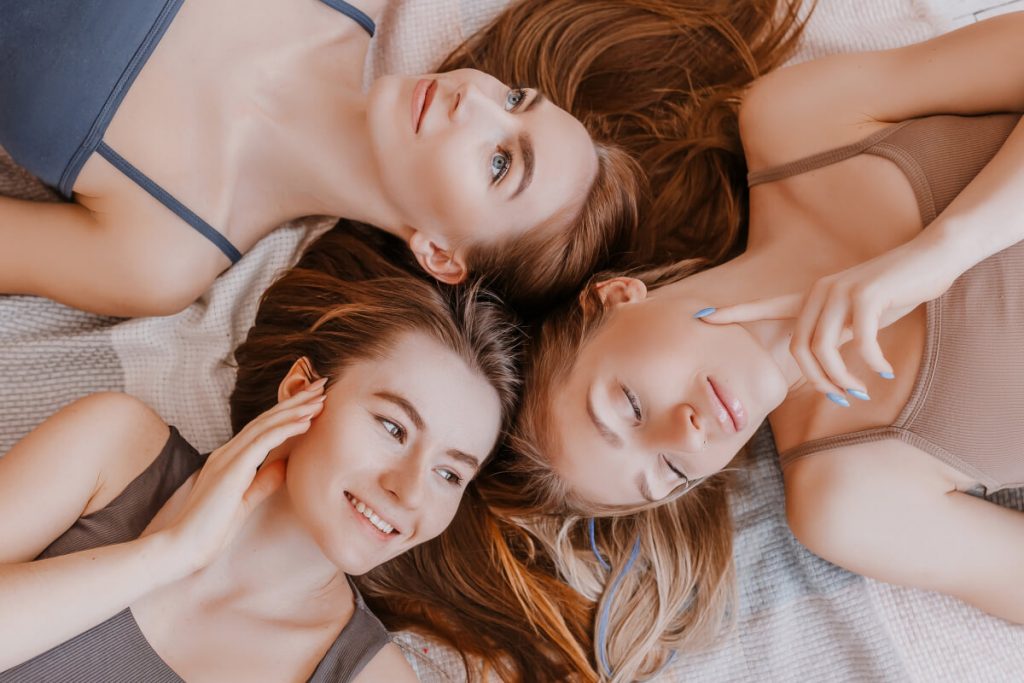 On their own, microneedling and PRP injections have their own benefits. But when combined, they have the following additional benefits.
Enhanced Healing for Facial Scars and Blemishes. A patient's skin has a natural healing response which, combined with the cell and tissue regeneration properties of PRP, can help enhance your body's healing and result in faster, more visible improvement.
Less Risk of Allergic Reaction. On its own, microneedling is often followed by applying a serum into the microchannels. However, some patients get allergic reactions from the serum. In comparison, PRP is made from the patient's own blood. When handled carefully, the risk of a patient's allergic reaction to their own PRP is low.
Decreased Downtime. Microneedling with PRP is exclusively done in aesthetic clinics, where microneedling sessions are done with more care and precision, and the tools used are accurate and more effective. While using longer needles in the clinic require more recovery time, PRP actually speeds up the healing process.Patients can start to see the effects of microneedling with PRP after a couple of weeks.
Try Microneedling with PRP at Your Local Aesthetic Clinic
Microneedling and PRP injections have their own advantages on their own. When combined, you can achieve healthier skin at a faster rate thanks to the boost of plasma proteins working with the collagen and elastin produced to repair your skin.
FACE Med Store provides clinics with high-quality medical tools and supplies at affordable prices. We've partnered with many clinics and aesthetic centers to keep their businesses operating and their customers happy. Visit our website today to view our complete list of products.