There are many treatments available to manage the effects of hair loss. For those experiencing hair loss due to androgenic alopecia – more commonly known as male and female pattern baldness – or any other cause that leaves your scalp and hair follicles dormant, there are treatments that involve platelet-rich plasma, or PRP that can help a lot with these issues.
So who is the ideal candidate for PRP hair treatment? PRP treatments are safe for most people as it involves an autologous substance made from your own blood. But if you're considering the effectiveness of the treatment to stimulate hair growth, only certain patients experiencing hair loss can best benefit from this treatment, especially men who are proven to suffer more hair loss issues than women. 
Ideal Candidates for PRP for Hair Treatment
PRP has a number of medical and cosmetic uses. When it comes to hair growth, PRP is best used for patients with male pattern baldness and for patients who want to enhance the results of their hair growth treatments by combining it with PRP.
Although androgenetic alopecia can affect both men and women, the condition is more prevalent in male pattern baldness in men than female pattern baldness in women. Since androgenic alopecia is genetic, it's believed that it affects men more because of the amount of dihydrotestosterone (DHT) in their body.
That's why almost 50% of men experience some form of hair loss by the time they reach the age of 50, while most women don't experience the effects of female pattern baldness until after they hit menopause. While men can notice a receding hairline and complete baldness earlier in life, women rarely go bald and, at most, experience thinning hair. Because male pattern baldness is more common, there are more studies to suggest that PRP can have an effect on male pattern baldness.
It's also suggested that PRP treatments can be beneficial when combined with other treatments like medication and hair transplants. PRP is popular for its cell and tissue regeneration and can promote cell growth when administered into certain areas of your body. Through the benefits of PRP on your scalp, it can benefit you by stimulating cells and your hair follicles to produce hair.
How Does PRP Help Hair Treatments?
Platelet-rich plasma is concentrated with platelets that are responsible for clotting and promoting cell repair and cell growth. Outside of hair treatments, PRP is used in functions like injury recovery, skin rejuvenation, and more. All treatments use the platelets' unique ability to promote improved tissue repair by creating more cells necessary to restore the quality of the treated area.
When you experience hair loss due to hair conditions like male pattern baldness that suppresses your hair growth cycle and leaves your hair follicles dormant, PRP can play a role in treatment for hair loss by reviving healthy hair regrowth.
How It Works
PRP can be administered to the scalp either through microneedling treatments or directly as an injection. Once the PRP makes its way deep into your scalp, the platelets trigger cell and tissue growth around the hair shafts.
By renewing cell growth around the hair follicles, PRP can help in preventing hair loss and promoting new hair growth by awakening dormant follicles, improving blood flow to the scalp, and continuing the hair cycle.
Available PRP Treatments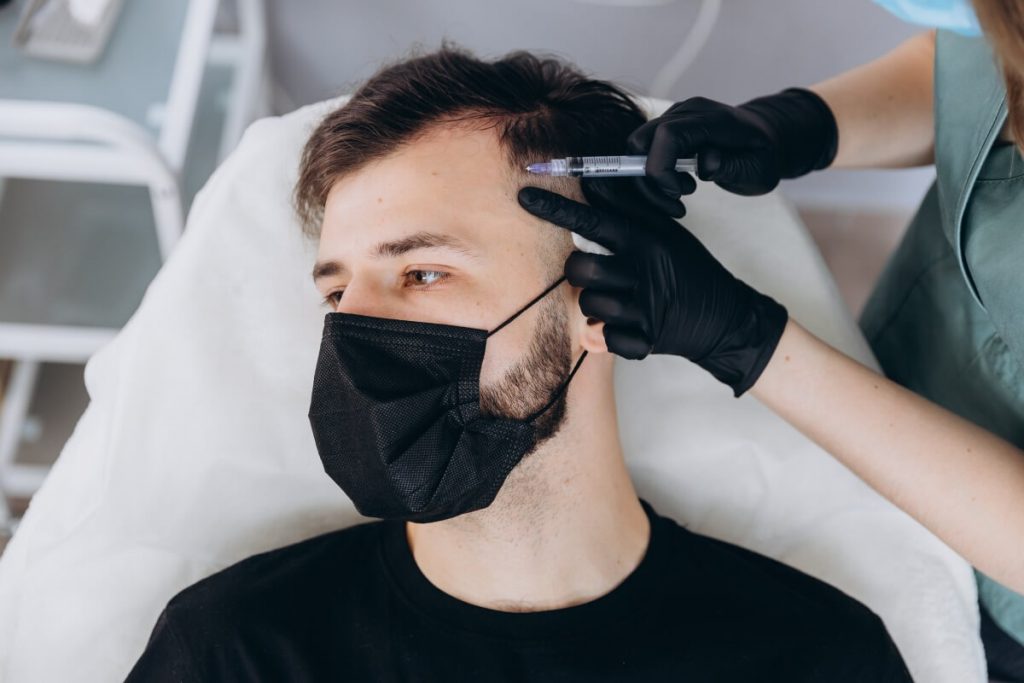 PRP can be administered to your scalp in two ways. You can undergo microneedling and then have the PRP administered into the microchannels of your scalp after treatment. This provides the PRP a more direct way into your skin. Alternatively, you can skip microneedling and simply inject the PRP directly into the scalp around the area experiencing thinning hair.
To get the best results, consult with your doctor if PRP is right for you and which method or growth factors can best help your hair's condition.
Microneedling with PRP
Microneedling with PRP can be used on your scalp for natural hair growth. Microneedling itself can be done at home; in fact, some aesthetic centers offer PRP vials you can take home to use for DIY PRP treatments.Still, it's best to have microneedling with PRP done in the safety of a reliable aesthetic center with an experienced provider to prevent any unwanted skin issues or complications.
The first part of the treatment consists of microneedling using a microneedling device with a needle length no longer than 0.5mm. During treatment, microchannels are made on the scalp which triggers your body's natural healing response, which can help keep your scalp healthy. PRP is then administered over the microchannels for better penetration into the scalp, where the platelets can promote cell growth around the hair follicles.
PRP Injections
PRP injections are a more direct solution to administering PRP onto your scalp. These injections are intradermal, which give PRP access to the dermal hair follicles and provide better results for hair restoration. By stimulating cell growth among hair follicles and the blood vessels, these injections can promote effective hair loss treatment. 
Is PRP Effective?
Several studies suggest that PRP for hair treatments can be effective for those experiencing hair loss. Two separate studies in 2014 and 2015 found that PRP injections on those with androgenic alopecia saw a gradual and visible increase in hair density after the participants took PRP injections every 2 weeks for 3 months. Researchers found that the average number of follicles in one area not only increased but appeared to be thicker and stronger.
Another study in 2019 found that, by comparing the results of one group that got PRP injections and another group that took minoxidil, PRP injections had better results. However, it also found that PRP may not be effective for those with blood problems that result in low platelet counts. Therefore, those with platelet-poor plasma may not get the results they want from their treatment.
PRP also has its limitations. It doesn't treat all kinds of hair loss caused for various reasons. If your hair loss is caused by external factors like traction alopecia, autoimmune diseases, chronic conditions, or because of certain medications or treatments like chemotherapy or antidepressants, PRP may have little effect on promoting hair growth until you've handled the root cause.
Can Anyone Get PRP for Hair Treatment?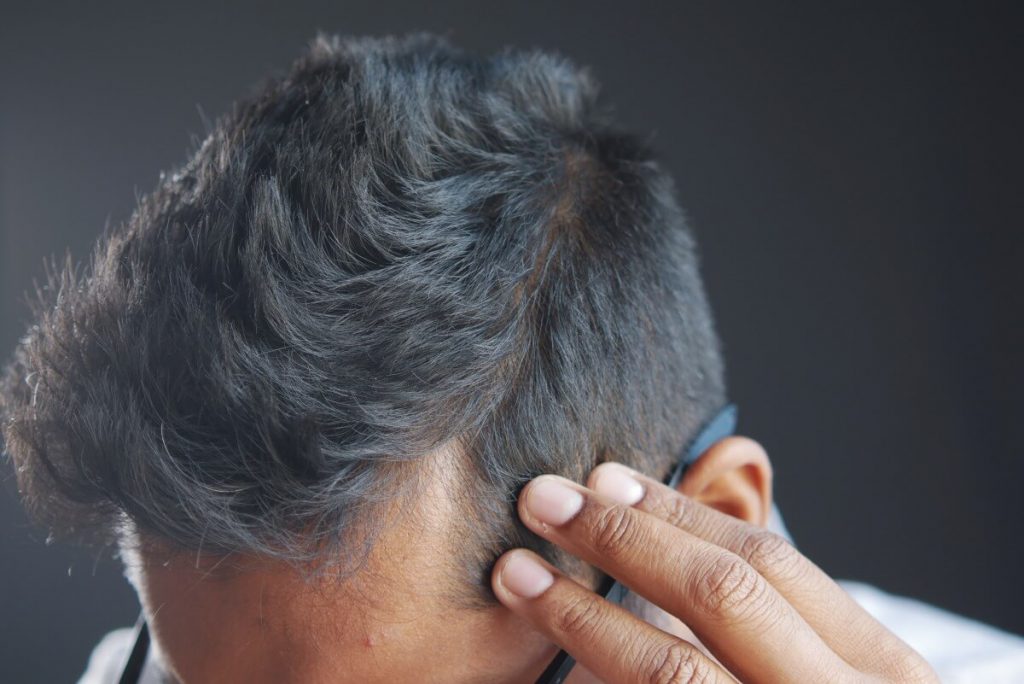 PRP is generally safe for most healthy patients. It's made from your own blood that's extracted and processed on the spot, which means that it's free of any allergens that can lead to adverse side effects.
It's good to keep in mind that a safe treatment doesn't necessarily guarantee that it'll work. Talk to your doctor about getting PRP treatment to see if it can benefit your condition, or if it can complement your current hair restoration treatment.
The best candidates are patients that are generally healthy, have an average amount of platelets in their blood, and are experiencing hair loss caused by something that either PRP can treat through cell regeneration or if PRP can complement the treatment needed.
PRP may not be safe for patients with the following:
Patients currently taking any blood-thinning medication
Patients with blood disorders that can cause low platelet count, platelet-poor plasma, or problems with clotting and wound healing
Heavy smokers – this can affect the clotting process and can negatively affect your hair growth, which cancels out the point of getting PRP
Patients with skin and scalp infections – seek treatment for your infection and wait for it to fully heal before scheduling PRP injections, as there's a risk of the bacteria penetrating the skin with the injection.
Find Hair Care Solutions at FACE Med Store
PRP may be the right treatment to restore your hair growth and see longer, healthier hair. Talk to your dermatologist to learn more about your hair loss and see if PRP is the right treatment to use on its own or in combination with other hair growth solutions.
FACE Med Store offers quality products at competitive prices to medical practices and everyday users. We provide great deals on various health and beauty products that can improve the way you treat yourself or your clients with our catalog of quality supplies. Find hair care products that can maximize your hair growth's potential and browse our online store today.
Learn More: Platelet-Rich Plasma for Hair Loss, Drug Abuse, and More: What PRP Can Do for You