Have you always envisioned yourself owning and operating your own successful esthetician spa, helping clients look and feel confident in their skin?
If your passion lies in skincare, beauty, and wellness, starting an esthetician business could be an incredibly rewarding path to pursue your dreams of entrepreneurship.
However, turning your vision into a thriving business reality takes immense dedication, effort, and careful planning. This can't be achieved overnight. From extensive preparation to launching and managing daily operations, you'll need business savvy, relentless drive, and a tireless work ethic.
But the rewards of seeing your own esthetician spa flourish make the challenges well worth it! This comprehensive guide from the experts at FaceMed Store will walk you through every step needed to start your own spa.
Performing Vital Research and Planning for Your Esthetician Venture
The research and planning phase is crucial for laying the groundwork for success. Don't rush into launching your business without thoughtful preparation. Here's where to start:
Evaluating Your Competition
Dedicate time to thoroughly research other spas, salons, and esthetic practices in your desired geographic area.
Compile a list of your competitors and analyze what specific services they offer and at what prices.
Examine their websites and visit their locations to evaluate their ambiance, branding, and target demographics.
This competitive analysis will help you identify gaps in your local skincare market that present opportunities for you to fill with your unique esthetician offerings.
For example, you may recognize a need for more specialty acne facials or laser hair removal options. You'll also gain insight into appropriate price points based on what competitors charge and what area clients are willing to pay.
Crafting a Solid Business Plan
Every new business needs a detailed, written business plan to guide its launch and serve as an informative document for potential investors.
Your business plan should include your spa's mission statement and descriptions of your intended services, competitive analysis, marketing plan, staffing and operations, and financial projections.
Creating financial projections will require extensive research into expected start-up costs and ongoing expenses. Be as realistic as possible – it's better to overestimate expenses than underestimate.
Establish realistic 3-5 year projections for revenue and profitability. This will demonstrate that your spa has a viable path to profitability.
Choosing the Right Business Structure
You must determine the best business structure for your esthetician spa. Will you operate as a sole proprietorship, partnership, LLC, or corporation?
Consult with legal and accounting professionals to understand the liability protections and tax implications of each option. Many small business owners choose to form an LLC, which provides legal protections without complex corporate filing requirements.
Crafting Your Brand Identity
Your spa's name, logo, color palette, fonts, and other branding elements can heavily influence how potential clients perceive your business. Spend time brainstorming meaningful name options and designing visual assets that convey your spa's unique personality and values.
For example, an eco-friendly esthetician practice may opt for earthy color tones and sans-serif fonts.
Ensure the business name you choose is available for registration and file for a DBA ("doing business as"). Protect your business name and branding work through trademarks if applicable.
Obtaining Necessary Licensing and Permits
Starting an esthetician business requires proper licensing, permits, and insurance. Consult your local municipality to learn exactly what's needed for your desired location and services.
This will likely include obtaining a cosmetology license, general business license, zoning permits, and more. Don't neglect this crucial step – handling permits proactively prevents future issues.
Finding the Perfect Location
Your spa's location could greatly impact its success. Will you purchase or lease your own commercial building? Or rent a suite in an existing retail/office complex?
Carefully weigh factors like cost, foot traffic, parking availability, competition proximity, and layout accommodations for your envisioned floor plan and services.
Hiring a commercial real estate agent to assist in assessing options and negotiating terms can be invaluable. Take time to find the ideal space for bringing your esthetician business vision to life.
Preparing for Your Esthetician Spa's Grand Opening
You've crossed off the biggest planning hurdles – now the truly fun preparation begins! Here are some of the key steps involved in getting your spa ready for excited clients on opening day:
Purchasing Equipment and Supplies
Make a comprehensive list of every piece of equipment and consumable supplies your esthetician spa will need.
This includes treatment tables, towels, esthetics tools, skin care products, and more. Stock up on quality products without blowing your budget by sourcing from affordable vendors like FaceMed Store.
Designing and Building Out Your Spa Space
Work closely with interior designers and contractors to create a spa space aligned with your brand identity and vision. Maximize natural light when possible and incorporate calming design elements like water features or diffused lighting.
Consult practitioners to ensure your floor plan allows for optimal client and staff flow. Invest in high-end touches to elevate the ambiance. The goal is a space clients eagerly look forward to visiting.
Hiring Your Team
A business cannot operate without quality staff members, so hiring is crucial. Consider your needs for estheticians, receptionists, managers, and other roles.
Vet candidates thoroughly – in addition to skill, you want team members who align with your culture and can provide exceptional service.
Implementing Spa Management Systems
Today's spa management software provides streamlined functionality for online booking, point of sale, inventory management, payroll, and more.
Do your research to find user-friendly, scalable solutions suitable for your size and budget. Proper technology saves huge headaches down the road.
Creating Policies and Procedures
Draft employee manuals, operational protocols, safety and sanitation processes, and client service guidelines to promote quality, consistency, and professionalism as your business grows.
For example, establish detailed procedures for cleaning treatment rooms between clients or taking reservations. These standards lay the foundation for top-notch service.
Purchasing Insurance
Don't open your doors without proper insurance! Meet with an insurance broker to obtain policies like general liability, professional liability, and others required for your locale and business type. This provides protection if issues arise with clients, employees, or property.
Planning Your Grand Opening
Creating buzz is crucial for attracting new clients right out of the gate. Spread the word about your opening on social media, create launch announcements to mail, reach out to local press, and run enticing promotions like free mini facials. Make your community eager for your arrival!
Managing and Growing Your Esthetician Business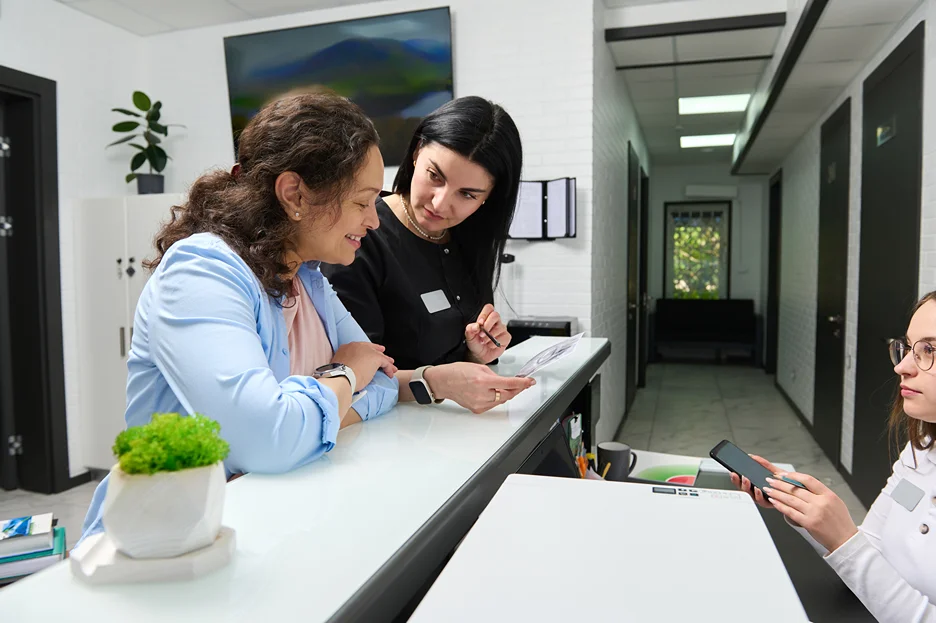 The excitement of your grand opening is only the beginning! Let's explore tips for managing day-to-day operations, delighting clients, and setting your new spa up for continued success:
Providing Exceptional Client Service
Client satisfaction and retention are imperative for esthetician business survival and growth. Make each client feel valued by remembering personal details, following up after appointments, sending handwritten notes, addressing concerns promptly, and more. Small but meaningful gestures go a long way.
Implementing Client Retention Strategies
With skincare competition abound, you'll need strategic programs focused on keeping existing clients loyal to your spa.
Consider memberships, rewards programs, referral discounts, anniversary specials, and other creative tactics for delighting clients while boosting retention. Occasional gestures like complimentary treatments for VIPs create goodwill.
Closely Monitoring Key Performance Metrics
Regularly analyze revenue reports, expense trends, profit margins, client retention rates, and other key performance indicators.
This allows you to catch potential issues early and capitalize on positive momentum. For example, low profitability on a certain service signals a need to reevaluate pricing or streamline costs.
Maintaining Your Online Presence
Today's consumers evaluate businesses online before visiting in person.
Ensure you put your spa's best face forward through your website design, reviews management, engaging social media, SEO optimization, and other digital practices. These assets shape first impressions – prioritize a customer-centric online presence.
Running Targeted Promotions
Promotions and specials focused on slower days or specific services help continually attract new clients while filling last-minute openings for existing clients.
Get creative with package deals. Collaborating with complementary local businesses can expand your reach – partner to co-host a special event.
Networking and Community Involvement
Look for opportunities to actively network with other spa owners in your region. Joining your local Chamber of Commerce provides connections with business influencers.
Sponsoring community fundraisers promotes goodwill. This all raises awareness of your esthetician business.
Considering New Services and Offerings
As your original service offerings become established, look for opportunities to expand into new treatments, technology, and categories.
This further establishes your expertise while meeting untapped client needs. Attend industry trade shows and keep in touch with vendors like FaceMed Store to offer exclusive new services using the latest technology.
Hiring More Staff and Developing Your Team
A common growing pain for new spa owners is being overwhelmed as client demand expands. Avoid burnout by incrementally hiring estheticians and support staff as needed.
But avoid over-hiring, as excessive payroll strain could threaten profitability. Foster a collaborative, growth-oriented work culture so your team feels invested in the spa's success.
Following Esthetics Industry Trends and Best Practices
Make time to regularly read esthetics trade publications, follow thought leaders on social media, and listen to industry podcasts. This provides inspiration and keeps your skills sharp.
Attend conferences when possible. Stay on the cutting edge of new techniques and technology by connecting with vendors like FaceMed Store. Clients will take note of your continually elevated offerings.
Tips and Strategies for Esthetician Business Success
For estheticians eager to transition from employee to entrepreneur, what does it take to build a truly thriving, lasting business?
Here are some high-level tips and strategies we've seen consistently drive success:
Remain Focused on Profitability From the Start
Meticulously manage expenses and cash flow in your spa's early days. Having adequate capital reserves helps you ride out the unpredictability of launching a new business.
Vendors like FaceMed Store can supply quality equipment and supplies at prices that help keep start-up costs in check.
Create a Strong, Unique Brand Identity
Imitating other spas won't help you stand out in a crowded market. Take time to craft purposeful branding that reflects what makes your esthetician practice different.
Offer customized experiences through a tailored atmosphere, niche services, creative packages, and more. Clients will come to rely on you for an experience they can't find elsewhere.
Provide Customer Service That Wows
With so many options today, consumers expect exemplary service. Make customer satisfaction an utmost priority by listening attentively to clients, anticipating needs, resolving issues promptly, and exceeding expectations consistently. Positive word of mouth is an esthetician's most powerful marketing tactic. Deliver results and service others rave about.
Invest in Your Education Continuously
The skincare industry evolves rapidly. Success requires staying ahead of the curve. Dedicate time each month to expanding your knowledge—either via online learning, classes, seminars, or conferences.
Follow innovators like FaceMed Store to be among the first estheticians offering clients exciting new treatments and technology. Position yourself as an expert.
Have a Plan for Growth From the Outset
When launching your spa, build in the flexibility to add capacity, services, and staff in the future. Think long-term for your brand identity and location space.
Successful realization of your initial business vision should pave an obvious path for scaling over time. Keep a mindset of constant improvement and growth.
Equip Your Spa for Success with FaceMed Store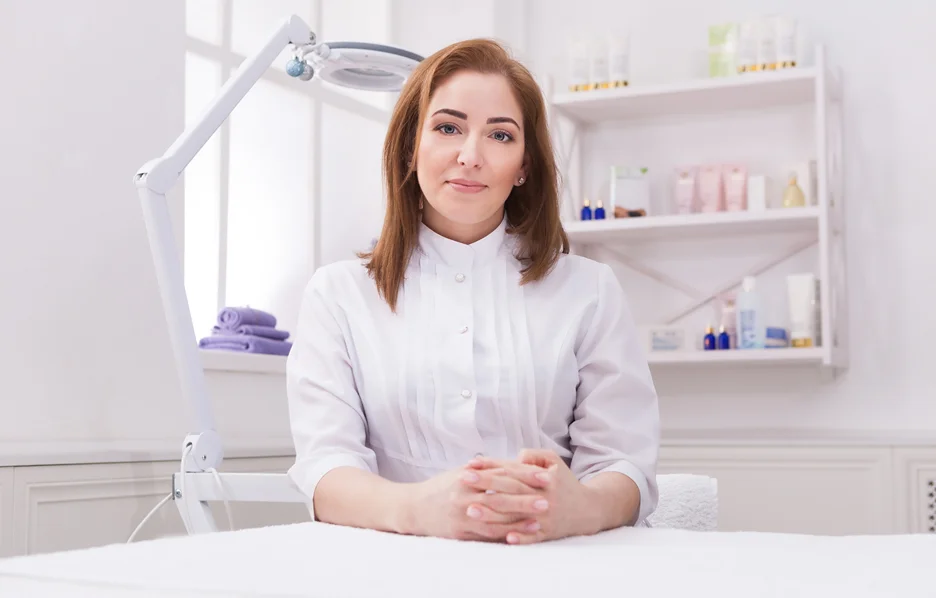 Embarking on your journey as an esthetician entrepreneur will be filled with challenges, but ultimately incredibly rewarding.
With passion for skincare, sound business acumen, and relentless dedication to client satisfaction, you can turn your vision into a flourishing spa. We hope this detailed guide has demystified the process and provided an actionable roadmap.
Here at FaceMed Store, we provide aspiring esthetician business owners with access to the quality supplies and equipment needed to launch on a strong financial footing.
Contact us today to learn more about how we can support your skincare business dream!