Everything You Need to Know to Launch the Mobile Spa of Your Dreams
Starting a mobile esthetician business allows you to deliver professional spa and beauty services to clients in their homes or at their workplace.
While launching a mobile spa business takes careful planning and preparation, the ability to serve clients on your schedule while avoiding the overhead of a brick-and-mortar storefront makes it an appealing opportunity for many estheticians. By following the comprehensive steps in this guide, you'll be prepared to successfully start your mobile esthetician venture.
Who Are the Typical Clients of a Mobile Esthetician Business?
Here are some of the main demographics and groups that take advantage of mobile esthetician businesses:
Busy Professionals: From corporate executives to realtors, many busy professionals lead hectic lives with packed schedules. They appreciate the way mobile estheticians can come directly to their home or office for relaxing facials, waxing, or makeup without taking time to drive to a spa. Mobile services save them time and allow them to multitask.
Stay at Home Parents: Moms (and dads!) with young kids at home often have a hard time getting out for self-care. The ability to book spa services that come to them is a lifesaver. Mobile estheticians understand the needs of parents and can work around nap and school schedules.
Special Events: Brides, wedding parties, prom-goers, and participants in other special events love booking mobile estheticians for on-location makeup, updos, and hair styling. Mobile services mean they can get ready together at the event venue.
Senior Citizens: Older adults who are retired or have limited mobility can benefit immensely from mobile spa services. The convenience of in-home treatments allows them to still enjoy facials, massages, manicures, and other care.
Disabled Clients: Those with disabilities that limit their ability to travel outside the home rely on mobile estheticians to come to them. Mobile spas can provide essential services to this demographic that they would otherwise miss out on.
By offering flexible scheduling and traveling directly to clients, mobile esthetician businesses are able to uniquely serve busy, homebound, and event-based clients in a personalized way traditional spas and salons cannot.
Developing a Business Plan for Your Mobile Esthetician Startup
Like any new business, the first step is to create a mobile esthetician business plan.
Choosing the Right Business Structure
One of the first decisions you'll need to make is what legal structure to form your mobile spa business under. Common options include:
Sole Proprietorship – Simplest option, but you're personally liable for the business.
Limited Liability Company (LLC) – More protection from liability, but costs more to set up.
S Corporation – Minimal liability protection and special tax considerations.
Consult an accountant or lawyer to determine the best structure based on your situation. LLCs are frequently used by mobile spa businesses for their liability protection benefits.
Estimating Startup Costs
You'll need to invest in certain equipment, supplies, marketing, licensing and insurance to get your mobile spa off the ground. The table below details some of the typical start up costs.
| | |
| --- | --- |
| Expense Category | Cost Estimate |
| Vehicle | N/A |
| Esthetician Supplies and Equipment | $2,000-$5,000 |
| Licenses and Permits | $500-$2,000 |
| Insurance | $1,000-$2,000 per year |
| Professional Services | $500-$2,000 |
| Marketing | $2,000-$3,000 |
| Additional Start Up Costs | $1,000-$2,000 |
| Total | $7,000-$17,000 per year |
Note: The total cost is a rough estimate and can differ greatly depending on specific circumstances, like the specific equipment bought, the location and size of the business, etc. The cost of the vehicle is not included in the total because it wasn't specified and can greatly vary (e.g. you can opt to use your own existing vehicle, or purchase a new one).
In total, plan on $7,000-$17,000 or more to start your mobile esthetician business. It's possible to start for less by renting equipment and building clientele before committing to big purchases.
Creating Your Service Menu and Prices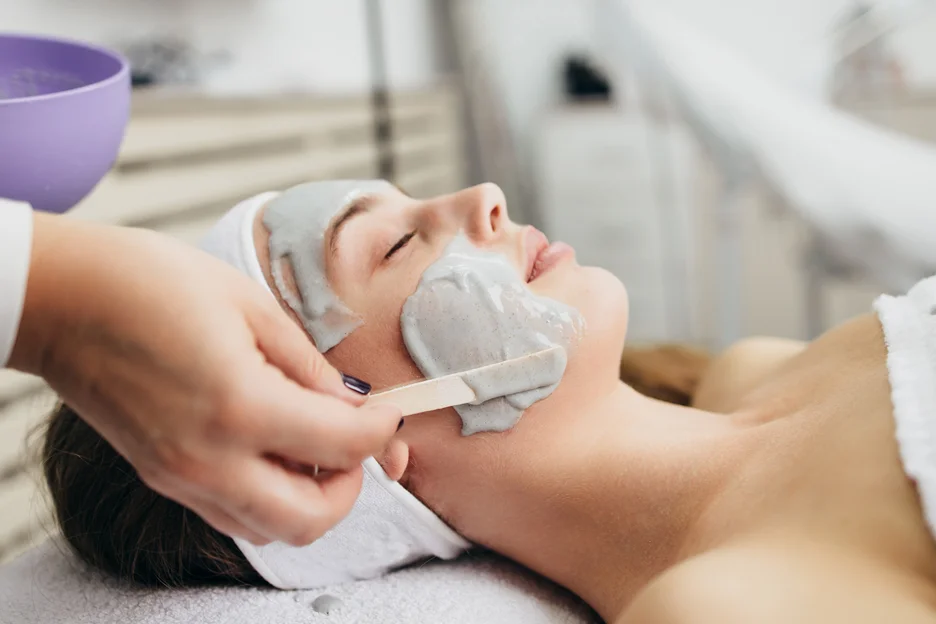 Decide which services you'll offer clients and how much to charge. Play to your strengths and experience as an esthetician. Common mobile spa services include:
Facials – Deep cleansing, extraction, masks, peels, microcurrent, etc. Price from $50-$150 per service.
Waxing – Brow, lip, chin, full face, bikini, Brazilian, legs, etc. Price from $10 for brows up to $80+ for Brazilian.
LED light therapy – For anti-aging, acne reduction and more. Offer for $25-$60 per session.
Body treatments – Body scrubs, wraps, massage. Price at $60-$150 per service.
Research current rates in your area for esthetic and spa services. Set prices in line with competitors, accounting for your experience level and overhead costs. Offer packages and membership options to encourage repeat business.
Defining Your Target Clientele
Determine who your ideal clients are so you can tailor your offerings and marketing. Your target market may be:
Based on location – Certain neighborhoods or a radius around your home base.
Demographic factors – Age, gender, income level, profession, etc.
Existing relationships – Current clients at your workplace who will follow you.
Referral networks – Clients from businesses you partner with.
Lifestyle needs – Busy professionals, new moms, elderly, disabled clients.
Setting Financial Goals and Projections
Determine the income you need to generate to make your business viable. Estimate your monthly expenses, including insurance, professional fees, supplies restocking, gas, vehicle upkeep, marketing, loan payments and personal income needs.
Project how many clients you need to see per week and month at your pricing to cover costs and become profitable. Set realistic first year revenue goals and refine as you gain experience.
Writing the Business Plan
With the above details established, you can now compile your mobile spa business plan. This roadmap will guide your steps as you work to build a successful venture. Continuously evaluate and adjust the plan as needed once you launch.
Operating a Seamless Mobile Spa Service
From client care to logistics, mastering the operational details is imperative for running an efficient and successful mobile esthetician business. Use these pro tips to optimize everything from your scheduling to sanitation practices in order to delight clients and get your mobile spa humming as a well-oiled machine:
Practice excellent time management. Map out driving time between appointments and allow for setup/breakdown time. Avoid double booking yourself.
Bring portable camping chairs for clients so they can relax before/after treatments. Makes any environment feel more spa-like.
Have a solid client consultation form to capture info on health conditions, medications, allergies, skin goals, etc. Review before each visit.
Take credit card payments through a mobile reader. Also accept Venmo, PayPal, etc. Carry small bills for making change.
Send appointment reminders and allow clients to book online for convenience.
Focus on exceptional customer service. Greet clients enthusiastically, explain each step, and incorporate clients' feedback.
Disinfect ALL items and surfaces thoroughly between clients, even bowls used for foot soaks. Follow state board sanitation rules.
Offer loyalty programs like 5th facial free. Bundle packages with discounts. Give holiday gifts to regulars.
Stay up on skincare trends and advanced esthetics training. Regularly add new modalities like microcurrent, dermaplaning, etc.
To Sum Up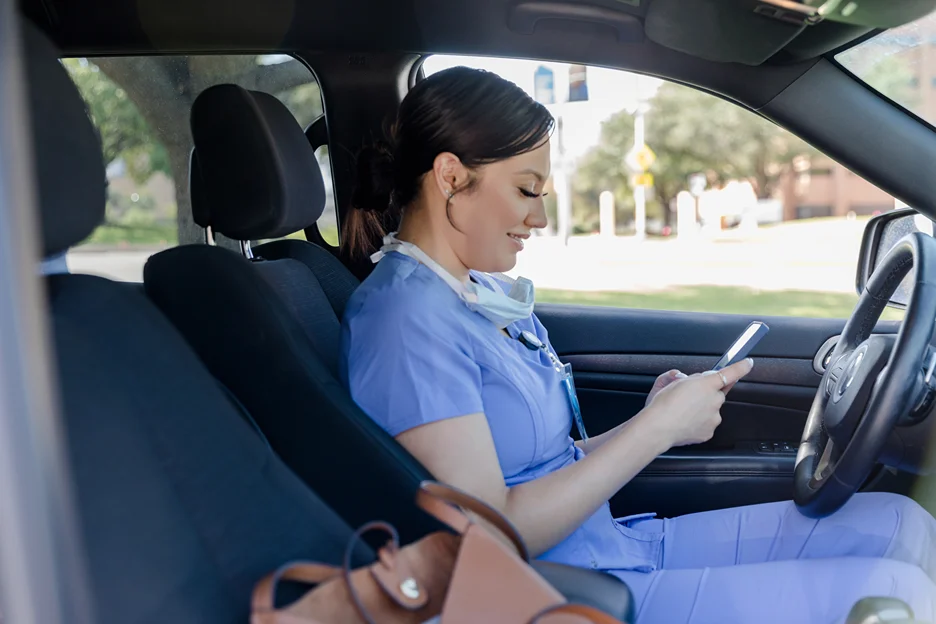 Starting a mobile esthetician business allows you to offer professional, convenient spa services from anywhere while avoiding the overhead of a storefront. With careful preparation and commitment to delighting your clients, you can build a thriving mobile spa business.
This guide covered all the key steps involved – from obtaining licenses to equipping your mobile kit, honing your menu, implementing marketing strategies, and refining your operational approach. While launching a mobile spa takes dedication, the rewards for estheticians are immense.
As you embark on your mobile venture, be sure to stock up on quality supplies and equipment at prices that fit your budget. FACE Med Store is a one-stop-shop dedicated to providing medical and esthetician supplies at a fraction of standard costs. Our inventory is tailored for both clinical settings and mobile businesses, which ensures that you have access to the essential tools and products you need, no matter where you operate your business from.