Navigating the Diverse World of Esthetician Specializations
The field of esthetics encompasses a wide range of skincare and beauty services performed by trained professionals known as estheticians. An esthetics career offers many potential career paths, with estheticians able to focus on certain specialties through advanced education, training and certification.
In this blog post, we'll explore the core esthetician job qualifications and services, as well as the major esthetician career specializations that are available today. We'll also look at advanced certifications estheticians can obtain to hone their skills, how they go about choosing a niche to specialize in, and the latest trends shaping the esthetics industry.
What Qualifications Are Required to Become a Licensed Esthetician?
To legally perform esthetician services, individuals must complete an esthetics program at an approved cosmetology or esthetics school and pass state board exams to obtain their esthetician license. Here are the key steps to becoming a licensed esthetician:
Education Needed: Esthetics Programs and Licensing Requisites
An aspiring esthetician must complete an esthetics diploma or certification program that meets their state's hourly training requirements for licensure. Programs typically range from 600 to 1,200 hours, covering topics like:
Facials, body treatments, waxing, makeup application
Skin physiology, disorders, and treatments
Salon operations, safety, hygiene, and sanitation
State laws, regulations, and standards
Product ingredients and chemistry
Anatomy and physiology
State Licensing Requirements: Exams, Fees, Renewal
After completing an approved esthetics program, students must take and pass their state's esthetician license exam. Exams test knowledge of skin care techniques, tools, anatomy, safety procedures, and regulations.
Estheticians vs. Cosmetologists vs. Related Roles
Estheticians focus solely on skincare and are not trained in hair styling or advanced makeup like cosmetologists. Other related roles include:
Cosmetologists: Licensed to provide hair, skin, nail, and makeup services
Dermatologists: Medical doctors specializing in skin health and diseases
Plastic Surgeons: Medical doctors performing cosmetic procedures
Makeup Artists: Apply makeup for events, photo shoots, film, and media
What Are the Major Types of Estheticians and Their Specialty Areas?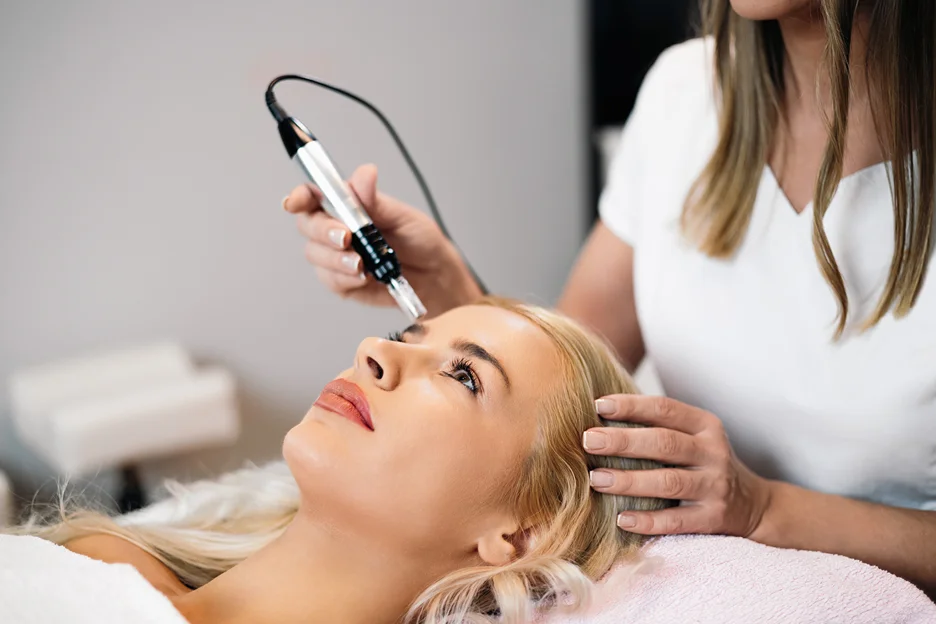 Once licensed, estheticians can provide basic skincare services. With experience and/or advanced education, estheticians can specialize in more targeted areas. Here are some of the most common esthetician career specialties:
Spa Estheticians
Spa estheticians focus on general relaxation and beauty services in day spas, resort spas, and salon spas. Common spa services include:
Facials: Deep cleansing, extraction, masks, massage
Body treatments: Salt glows, seaweed wraps, mud treatments
Waxing: Hair removal for face, underarms, bikini area, legs, back
Makeup: Application for events, photo shoots, parties
Massage: Swedish, shiatsu, hot stone, aromatherapy
Medical Estheticians
Medical estheticians work alongside dermatologists and plastic surgeons to treat various skin conditions and help clients achieve cosmetic goals. They perform more clinical services like:
Chemical peels: Improve skin tone, texture, hyperpigmentation
Microdermabrasion: Reduce acne scars, wrinkles, sun damage
Microneedling: Minimize fine lines, wrinkles, acne scarring
Light therapy: Treat acne, eczema, psoriasis
Skin Care Specialists
Skin care specialists focus on analyzing clients' skin and customizing treatment plans to address unique skin types, conditions and goals. Services may include:
Skin analysis and consultation: Assess skin type, condition and concerns
Product recommendation: Suggest professional products for issues
Treatment plan: Multi-session plans to improve skin long-term
Education: Teach proper at-home skin care techniques
Extractions: Remove blackheads safely
Chemical peels: Improve tone, texture, pigmentation
Makeup Artists
Makeup artists specialize in makeup application for major events like weddings, proms, and photo shoots. Their services include:
Bridal makeup: For the bride and bridal party
Event makeup: Glamorous looks for parties and galas
Photo shoot makeup: Enhance natural beauty for headshots or fashion
Special effects makeup: Create wounds, scars, and other effects for theatre or film
Waxing Experts
Waxing specialists perform hair removal services, especially Brazilian waxes. Services include:
Bikini and Brazilian waxes: Remove hair from pubic region
Body waxing: Arms, legs, back- Facial waxing: Brows, lip, chin, full face
Education: Teach clients about proper after-wax care
Lash and Brow Specialists
Lash and brow specialists focus on enhancing the eyes. They offer services like:
Eyelash extensions: Apply individual lashes to enhance length, volume
Brow shaping: Wax, thread, or tweeze to create an ideal brow shape
Lash lifts and tints: Curl and darken lashes
Brow lamination and tinting: Set brows in a uniform shape, darken color
Microblading: Semi-permanent tattoo to enhance brow shape, density
How Do Estheticians Choose Their Specialty?
Estheticians often choose their specialization based on their interests, skills, career goals, and the needs of their target clientele. They may be influenced by the latest trends in skincare and beauty, the availability of jobs in their area, and the potential for higher earnings in certain specialties. Advanced education and training can help estheticians develop specialized skills and earn certifications in areas like laser hair removal, microneedling, skin analysis, makeup artistry, and more.
What Are the Latest Trends in the Esthetics Industry?
The esthetics industry is constantly evolving with new treatments, technology, and trends. Current trends include:
Natural and organic skincare: Clients are seeking products with fewer chemicals and more natural ingredients.
Technology-based treatments: Laser treatments, radiofrequency, microneedling, and LED light therapy are gaining popularity.
Holistic skincare: Treatments that address overall health and wellbeing (e.g., facial massage, lymphatic drainage, diet, sleep) are on the rise.
Personalized skincare: Clients want personalized treatment plans and products based on their unique skin type and concerns.
At-home skincare: High-quality DIY products and tools are in demand as clients seek to maintain their skin between professional treatments.
Conclusion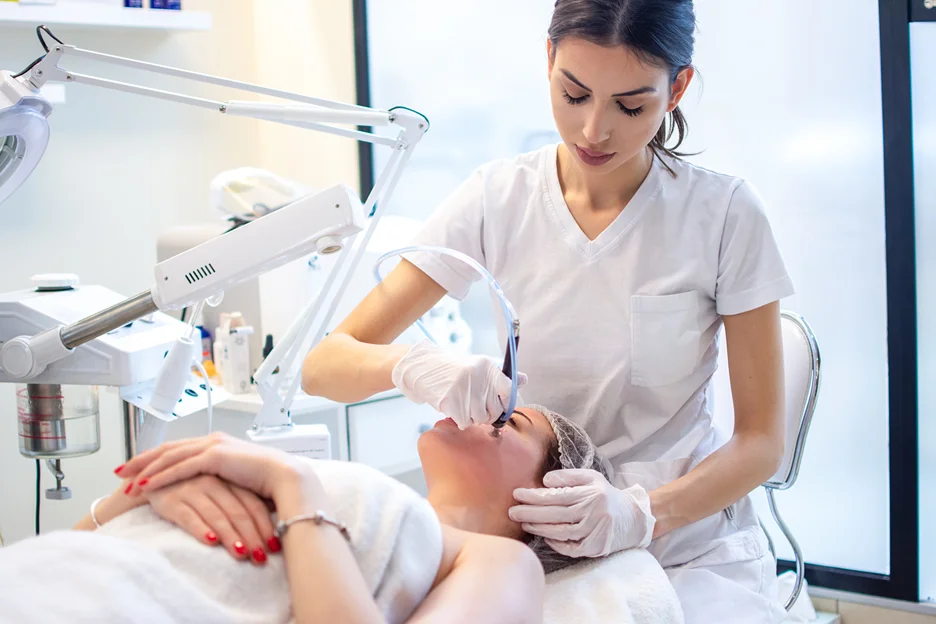 The esthetics industry offers a wide range of career opportunities for those interested in skincare and beauty. Whether you're just starting out or are an experienced esthetician looking to specialize, there's a path in this diverse and exciting field that's perfect for you. With ongoing education and a commitment to staying current with the latest trends and advancements, estheticians can provide exceptional services that help clients look and feel their best.