Have you considered turning your passion for skincare into a clinical career that allows you to perform advanced treatments and enhance patient appearance? Medical estheticians operate alongside dermatologists in medical settings, administering chemical peels, laser procedures, injectables, and more.
It's a dream job for many because, for one, nothing beats seeing your clients all happy and glowing and building stronger bonds with them over time.
However, proper licensure and training are required before executing these specialized services. Usually, becoming a licensed medical esthetician takes a dedicated 1-2 years of education and hands-on practice. Those willing to invest in thorough training can expect a rewarding career helping clients address various complex skin concerns.
Education & Training Requirements
Esthetics/Cosmetology Core Training
Esthetics training covers foundational skin care practices, skin anatomy, facial treatments, and hair removal. Cosmetology school programs teach hair cutting, coloring, styling, skincare, and nail care techniques. 
The average length of full-time cosmetology programs is 8 months to 2 years to complete. Part-time programs usually take longer to finish. These classes cover key topics like skin anatomy, facial treatments, hair removal, salon management, business practices, and soft skills.
To earn a cosmetology license, students must complete a state-approved program with the required training hours. They then need to pass their state's licensing exams to begin working professionally.
Specialized Medical Esthetics Training
Advanced medical esthetics training builds upon basic skills to cover laser hair reduction treatments, Botox, dermal fillers, laser tattoo removal, and more. These programs require extra courses beyond cosmetology certification, which may include topics like chemical and mechanical peels, electrical modalities, body waxing, and speed waxing.
The length of dedicated medical esthetics programs varies, but full-time training typically takes 6 to 12 months. These intensive classes equip students to provide clinical skin treatments like chemical peels, microdermabrasion, laser procedures, and injectables.
To earn medical esthetics certification, students must complete a specialized training program and pass any required exams to meet their state's specific licensure requirements. This demonstrates their expertise in the field.
Continuing Education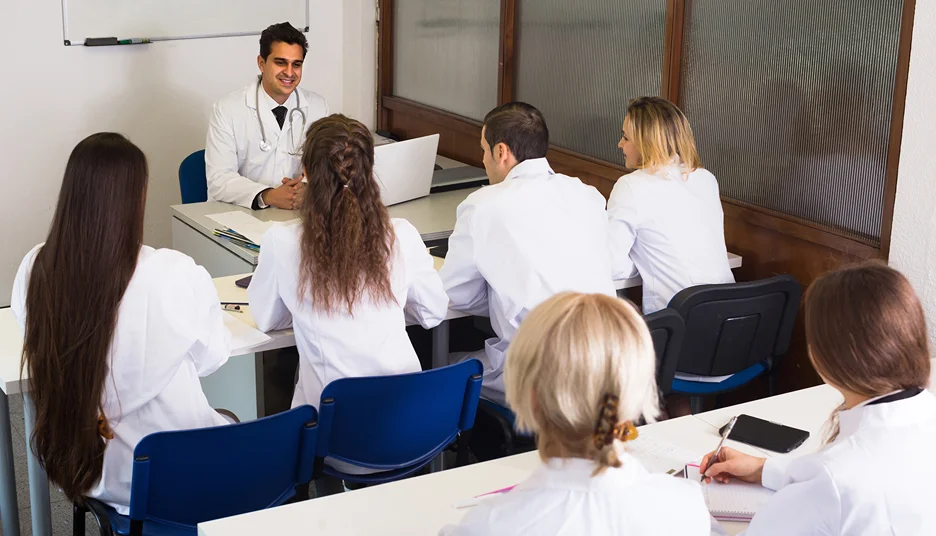 Most states mandate that licensed medical estheticians complete continuing education credits periodically to maintain their licenses. The time and costs for CE vary depending on the required courses and each state's specific regulations.
Here are some states that require CE and the respective hours you need to meet for license renewal:


| | |
| --- | --- |
| State | CE Hours Required |
| Connecticut | 10 |
| Florida | 16 |
| Georgia | 5 |
| Illinois | 10 |
| Minnesota | 8 |
| South Carolina | 4 |
What's sure is that keeping up with the latest techniques and technology through ongoing training is crucial for beauty professionals to excel in this fast-evolving industry.
Licensure & Certifications
State Licensing Requirements
Licensing requirements for medical estheticians vary by state, but most mandate completing an approved esthetics training program with a minimum number of hours. For example:
California requires 600 hours of instruction. The same goes for New York.
Washington, like Texas, requires 750 hours, plus an additional 450 hours of formal coursework to become a master esthetician.
In Florida, the time required is way shorter, as you only need 260 hours.
In Connecticut, where estheticians don't need to be licensed to practice, programs ranging from 300 to 600 hours are being offered.
Some states also require passing written and/or practical exams to demonstrate skills and knowledge.
National Certification Options
One of the top national certification options is the National Esthetician Certification from the National Coalition of Estheticians, Manufacturers/Distributors & Associations (NCEA). The NCEA Certified credentialing exam is a standardized, valid, and legally defensible assessment tool. Earning this credential helps validate specialized expertise.
Timetables for Completing Exams
The timetable for taking required exams depends on state regulations and school programs. Generally, licensing exams are taken after finishing the mandated training hours. In California, students can take the exams when they are within 100 hours of completing their required hours of instruction.
However, students must have completed the full 600 hours of instruction to qualify for licensure, even if they passed the exams before fully completing the hours.
Recertification and Renewal
License renewal periods differ among states. For example, New Jersey requires renewal every two years while New York mandates it every four years. Continuing education requirements and timelines also vary based on location. Most states require a certain number of CE credits periodically to maintain licensure. Check your state's specific regulations.
Experience & Skills Development
Hands-On Training
Internships and apprenticeships offer invaluable hands-on training in the medical esthetics field. Some states even permit esthetician apprenticeships as an alternative to formal schooling, providing practical experience and the chance to work in a professional setting while earning income. These opportunities help aspiring estheticians apply their knowledge and develop skills under expert supervision.
Time Needed to Build Proficiency
The timeframe for building proficiency in performing treatments varies depending on an individual's background, training, and experience. It's essential to continuously advance skills by staying updated on the latest technology and techniques. Dedication to ongoing learning and improvement is key to providing patients with the highest quality treatments.
Overall, the total time to become proficient can range from 1-3 years depending on the specific training and experience pathway.
Developing Consultation Skills
Sharpening consultation abilities is critical for building strong client relationships and assessing their unique needs. An effective consultation makes patients feel comfortable while thoroughly discussing goals, concerns, and tailored solutions. Mastering this patient-focused process takes regular practice and a commitment to holistic care.
Gaining Machine Expertise
Estheticians must thoroughly understand facial devices to operate them safely and effectively. Formal training in the proper use of machines is crucial for positive outcomes. With adequate education and experience, estheticians gain full competence in managing technologies and treatments.
Upholding Medical Ethics
Medical estheticians must adhere to stringent ethics and protocols to ensure client well-being. Upholding the integrity of medical aesthetics means making evidence-based decisions focused on health and safety. Following industry guidelines and continuing education provides the knowledge to make ethical choices.
Becoming a Seasoned Professional
The timeline for becoming an expert, licensed esthetician depends on one's dedication to personal growth. Continuously improving abilities through experience, education, and skill-building is essential. With an ongoing commitment to advancing knowledge, estheticians can become successful and respected medical aesthetics professionals.
Employment Outlook
Career Growth and Opportunities
The job outlook for skincare specialists, including medical estheticians, is very promising. Employment in this field is projected to grow 9% from 2022 to 2032, a rate much faster than average across all occupations. Approximately 12,400 new job openings for skincare specialists are expected within the next decade.
Finding a Job After Training
The timeline for securing a position after completing training depends on various factors like the job market, individual qualifications, and networking efforts. Some estheticians find employment soon after finishing school, while others may take more time to land that first job. Persistence and continually applying to openings can pay off.
Balancing Work and Training
Many students work during esthetics school, whether part-time or full-time. Some programs offer flexible schedules with part-time, evening, or weekend courses to accommodate trainees' existing jobs. It takes dedication to balance work and school, but it allows many to support themselves financially during their education.
Considering Self-Employment
After gaining experience in the field, many estheticians opt to open their own practice. However, starting a business straight out of school may not be advisable without adequate experience or a solid plan. Seasoned professionals with years of expertise, regular clientele, and business acumen are better positioned for profitable self-employment.
Advancing Your Career
Medical estheticians have many options for long-term career development. Specializing in certain treatments, obtaining advanced certifications, or pursuing management/education roles are potential paths for advancement. Remaining dedicated to continuous learning and staying updated on the latest industry advances is key to ongoing success.
Conclusion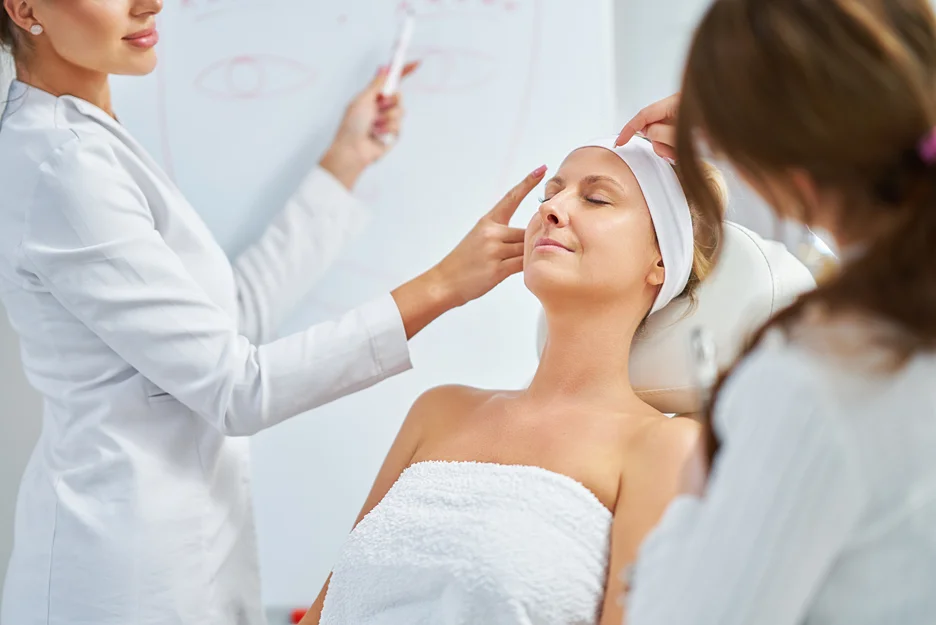 Becoming a licensed, certified, and experienced medical esthetician takes dedication, but rewards professionals with a stable career helping clients look and feel their best. While the licensure process varies by state, plan for 1-2 years of esthetics foundations, specialized medical training, examinations, and hands-on skill development to launch your career.
Enroll in FaceMed Store's online aesthetic training courses today! Our self-paced lessons are taught by experts and cover everything you need to know about facial anatomy, common cosmetic issues, injection techniques, and treatment protocols.
With FaceMed Store, you can learn at your own pace and on your own time. Plus, our courses are affordable and accessible to everyone.
Start your journey now!