Have you ever thought about a career as a botox esthetician?
Botox specialists are trained medical professionals who can give clients cosmetic injections like Botox, Dysport, and other dermal fillers. They are specifically trained and licensed to provide these treatments safely and effectively.
If you're a nurse, physician, physician's assistant, or any other licensed medical professional, becoming certified to provide Botox and filler injections can add a creative, fulfilling new aspect to your career.
Why You Would Want to Become a Botox Esthetician
Botox estheticians get to help people look and feel their best.
These professionals find it very rewarding to see how these aesthetic and cosmetic treatments positively impact people's self-image. Being able to provide a service that helps people face the world with greater assurance is a major draw of this career.
Then there's the financial aspect too. There is a consistent high demand for qualified botox estheticians. Cosmetic injectables like botox are increasingly popular for anti-aging and facial rejuvenation treatments. This creates excellent job opportunities and security.
Many estheticians also enjoy the flexible scheduling that comes with building your own clientele and potentially running your own practice. And since Botox and other similar cosmetic procedures are also not typically covered by insurance, they can be quite profitable for the provider.
What are the Main Steps to Getting Licensed as a Botox Esthetician?
Regular estheticians themselves are not allowed to administer botox. You need to be a licensed healthcare practitioner (e.g. registered nurse, physician's assistant,etcetera) first.
Here are the steps that can lead you to becoming a botox esthetician:
Step 1: Earn a Qualifying Degree (2-4 years)
The first step is to complete a degree program that meets your state's requirements for administering injectables and dermal fillers. Only licensed medical practitioners and healthcare professionals are allowed to handle botox injections.There are several educational routes you can take in this regard, such as completing a medical degree, nursing program, physician assistant program, or medical technology program.
Step 2: Gain Clinical Experience (1-2 years recommended)
Next, it's highly recommended to get hands-on training and clinical experience by working under medical doctors and licensed medical professionals for 1-2 years. You can try finding employment and apprenticeships in medical offices, dermatology clinics, or plastic surgery centers where injectable treatments are commonly performed.
Step 3: Complete Specialized Botox Training (4-8 weeks)
Enroll in an accredited Botox administration certification program. These comprehensive certification courses provide supervised practice on injection techniques over 4-8 weeks.
Step 4: Earn Certification (1-2 months)
Apply for certification through your state medical board, providing documentation of your degree, training credentials, and liability insurance. The approval process takes 1-2 months.
Step 5: Obtain Business Licensing (1-2 months)
If opening your own practice, take 1-2 months to apply for the necessary local business licenses, health permits, and insurance policies.
Step 6: Build Your Practice (6 months – 1 year)
Give yourself at least 6 months to 1 year after getting certified to establish your private practice, market services, and develop a client base. Ongoing training is critical during this time.
The full timeline can range from 3-5 years depending on your prior experience in the medical field.
Aspiring estheticians shouldn't rush the process. Investing time to hone your expertise through proper training and clinical experience first will pay dividends when you begin independently administering injectables. The most successful Botox estheticians take a measured approach to gather all the necessary credentials, knowledge and practice required to excel in this highly specialized field.
What Kind of Education and Skills are Required for this Career?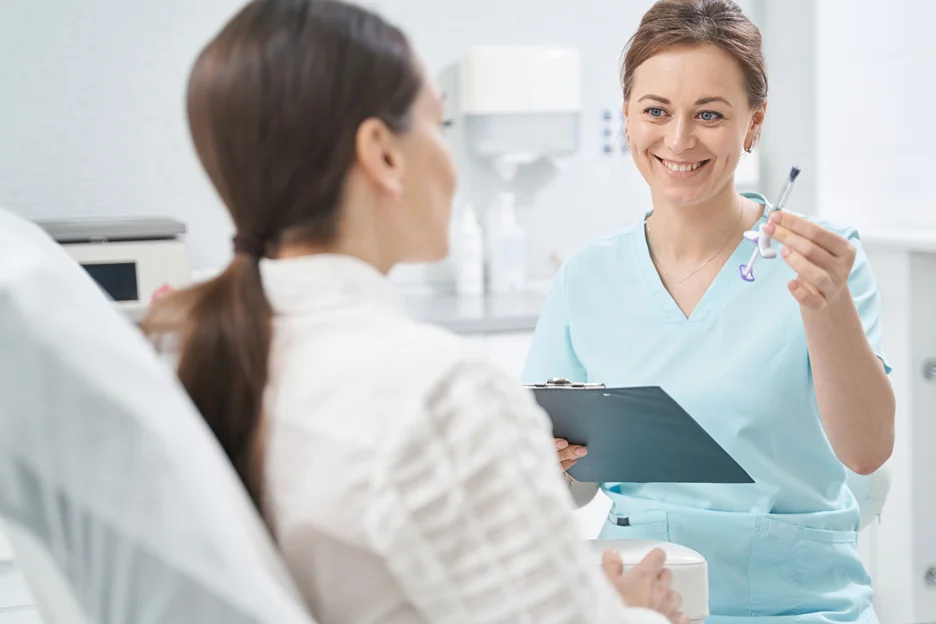 Becoming a skilled botox esthetician requires a mix of clinical medical knowledge and artistic talents.
Relevant coursework is essential for gaining the proper foundation in the field. Look for esthetician training programs that cover facial anatomy and physiology, pharmacology of botox, injection techniques and aseptic methods, laser technology training, and healthcare ethics and regulations. Many programs of this sort lead to a certificate or diploma.
Aside from the mastery of core knowledge topics, interpersonal skills are needed too. They're critical for providing great patient care: empathy and bedside manner, active listening for consultations, clear communication and client education, and discretion and respect for privacy. The best estheticians blend clinical expertise with compassion.
And finally, aesthetic sense helps estheticians visualize outcomes and enhance natural beauty through subtle, sophisticated treatments. Having a knack for symmetry and proportions is an invaluable asset to a botox esthetician.
Tips for finding the right Botox administration training program
Choosing the right program takes research – don't just go for the fastest, cheapest, or most convenient option. Investing in a quality education will pay dividends throughout your career.
Here are some tips on how you can find the right Botox training program for you:
Make sure the program is accredited and approved in your state. Reputable programs should be licensed to operate and issue certifications.
Research the background of the instructors. Look for experienced estheticians, nurses, or doctors with many years of practice under their belts.
Ask about the instructor-to-student ratio for hands-on practice sessions. Small groups (8:1 or less) ensure you get enough personalized attention.
Ask if they coordinate training on real patients so you get experience with patient interactions and varied facial muscles.
Inquire about any pre-reading, coursework, or qualifications you should complete before the program begins. Quality programs will have prerequisites.
Ask instructors detailed questions about their teaching methods, experience, program curriculum, and how they prepare students for certification exams.
Potential Earnings as a Botox Esthetician
One appealing factor of this career path is the potential to earn a lucrative income. Botox estheticians can expect to be well-compensated, especially as an experienced injector with an established client base.
Botox estheticians can do quite well for themselves – averages from ZipRecruiter indicate botox estheticians make about $60k-100k per year. Those working in major metropolitan areas and with their own practice can even earn over $100,000 annually.
Top botox injectors who build up their reputation and expertise can make $200,000 or more each year. Many estheticians enjoy a six figure income once their schedule is full.
The earning potential rises even higher when you consider that most botox procedures are paid out-of-pocket by clients. This means you can set your own prices for botox treatments and consultations, then retain those profits for yourself. Those with business savvy can optimize their billing and retention.
Of course exact income will vary based on factors like location, credentials, years in practice, and number of clients treated. But overall, becoming a licensed botox injector provides the means to earn a very attractive salary while doing work you enjoy.
Job Outlook and Growth Projections for Botox Estheticians
The job prospects for botox estheticians are very promising.
Botox administration is a very specialized skill. As these minimally-invasive treatments continue to be the primary choice among the public for facial rejuvenation, there is a consistent growing need for properly trained injectors.
| | |
| --- | --- |
| Job Title | Median Annual Salary |
| Botox Estheticians | $90,000 |
| Medical Estheticians | $52,000 |
| Estheticians | $40,000 |
The high demand for qualified injectors commands lucrative salaries.
Many nurses and other medical professionals are expanding into this niche because of the high earnings potential and flexible schedules that come with building your own clientele.
With competitive pay, great job prospects, and the rewards of helping clients look and feel their best – becoming a Botox esthetician can be a very fulfilling career path for those with the proper medical background.
Ready to Start Your Journey as a Botox Esthetician?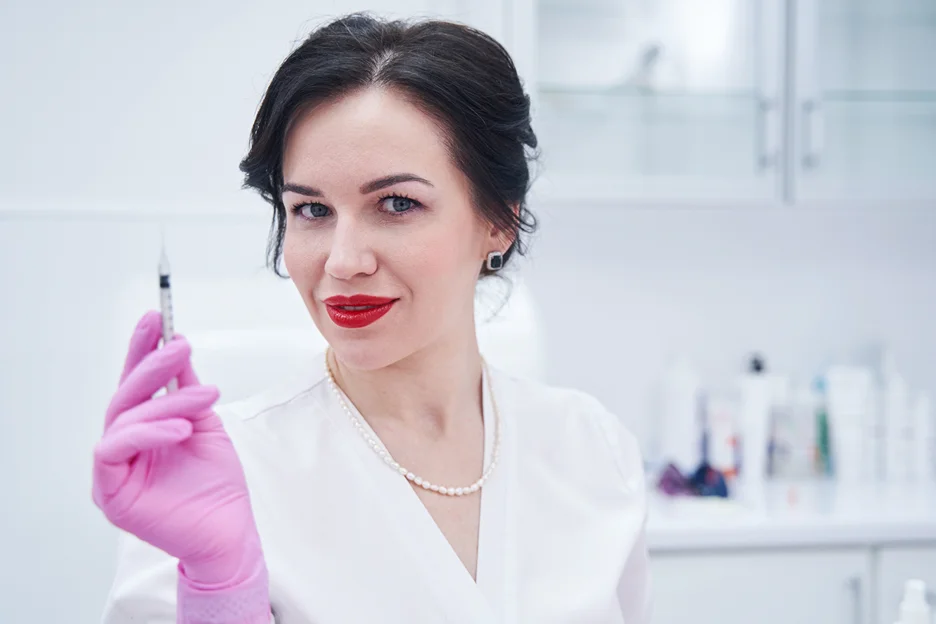 Face Med Store offers an online Botox Training Course that covers all the essentials for those looking to start their careers as qualified botox injectors. The training program provides extensive guidance on facial anatomy, proper injection methods, dosage administration, and other key topics. It provides a stable knowledge foundation for those who want to jumpstart their botox esthetician career and be successful in this field.
Beyond training, Face Med Store also provides high-quality aesthetic equipment, supplies, injectables, and resources to help your practice thrive. Contact us today to learn more or explore our botox training program! With the proper education and tools, you can start fulfilling your potential as an esteemed botox and filler provider.