If you work as a licensed esthetician, it's crucial that you renew your license regularly in order to continue practicing legally. But how often does your esthetician license need to be renewed? What steps does the renewal process involve?
The renewal frequency for esthetician licenses varies between states. However, a standard renewal period is around 2 years for most locations. To maintain compliance, it's crucial to be aware of when your specific renewal deadline is approaching. With the right preparation, you can maintain an active license status.
Renewal Timelines Are Determined By Each State's Regulations
Every state board of cosmetology and barbering sets its own rules, application procedures, and renewal schedules for esthetician licenses. This means requirements can be quite different between various locations.
Some states mandate yearly license renewals, while others permit up to 3 or 4 years between renewals. The majority lean towards biennial renewals, meaning every 2 years.
Refer to this table for a better overview of the various renewal frequencies and specific requirements:


| | | |
| --- | --- | --- |
| State | Renewal Frequency | Renewal Requirements |
| Alabama | Every 2 years | No CE required. $80 renewal fee. |
| Arizona | Every 2 years | $30 renewal fee. No CE required. |
| Arkansas | Every 2 years | No CE required. $50 renewal fee. |
| California | Every 2 years | Renewal before expiration. Grace period available. |
| Colorado | Every 2 years | Renewal on March 31st of any even-numbered year. No CE required. |
| Connecticut | Every 2 years | $100 fee. 10 CE hours required. 90 day grace period. |
| Delaware | Every 2 years | Renewal on March 31st of any even-numbered year. No CE required. $50 renewal fee. |
| Florida | Every 2 years | $45 fee. 16 CE hours required. |
| Georgia | Every 2 years | Renewal on August 31st of any odd-numbered year. $45 fee. 5 CE hours required including 3 in health/safety. 6 month grace period. |
| Illinois | Every 2 years | $50 fee. 10 CE hours required except for first renewal. |
| Indiana | Every 4 years | No CE required. |
| Massachusetts | Every 2 years | $68 fee. No CE required. |
| Michigan | Every 2 years | $48 fee. No CE required. |
| Minnesota | Every 3 years | 8 CE hours every 2 years. |
| Missouri | Every 2 years | $60 fee. No CE required. |
| New Jersey | Every 2 years | No CE required. $60 renewal fee. |
| New York | Every 4 years | $40 fee. No CE required. |
| North Carolina | Annually | Renewal deadline on October 1st of expiration year. |
| Ohio | Annually | Renewal on January 31st of any odd-numbered year. |
| Pennsylvania | Every 2 years | $82 fee. No CE required. |
| South Carolina | Every 2 years | 4 CE hours required in laws, safety, infection control. |
| Tennessee | Every 2 years | $60 fee. No CE required. |
| Texas | Every 2 years | $53 fee. No CE required. |
| Utah | Every 2 years | Renewal on September 30th of any odd-numbered year. $52 fee. No CE required. |
| Washington | Every 2 years | No CE required. |
| Wisconsin | Every 2 years | Renewal on March 31st of any odd-numbered year. |
With differing state policies, it's imperative to check with your own state board to know exactly when your current license will expire. Don't rely on what regulations are in place for other states, as your renewal timeline could vary.
When Does Your Esthetician License Expire?
The most frequently asked question around esthetician license renewal is "How often do I need to renew my license?" The answer can vary depending on your state's regulations.
In most states, esthetician licenses need to be renewed every two years. For example, if you passed your exams and received your initial license on January 1, 2023, you would need to renew your license by January 1, 2025, to continue practicing legally.
However, some states have different renewal cycles. For instance, in Texas esthetician licenses need to be renewed every three years rather than every two. In a few states, such as New York, esthetician licenses need to be renewed annually.
The important takeaway is that the renewal frequency is determined by your state's laws and regulations enforced by the cosmetology board or licensing division. When you are issued your initial license, be sure to immediately note when it will expire so you can plan ahead.
It's also crucial to understand that the renewal cycle begins after you are granted your license, not when you pass your examinations. For example, if you passed your esthetician exams in March 2023 but weren't issued your license until May 2023, your renewal timeframe would begin in May.
Why Is It Crucial To Renew On Schedule?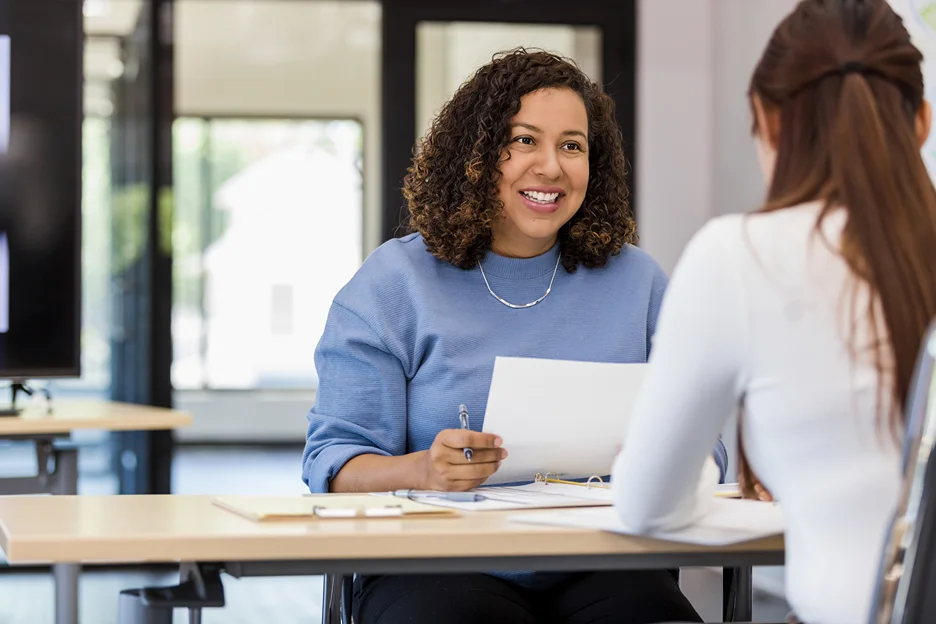 Renewing your esthetician license before it expires is extremely important for continuing your career. Practicing with a lapsed license can have serious consequences.
Each state's cosmetology board has the authority to impose hefty fines and penalties if you allow your license renewal deadline to pass. For example, lapsed license fines in Florida can total over $500.
Having an expired license also prohibits you from legally performing esthetician services until the license is reactivated. This essentially halts your ability to work.
In some cases, violating rules that forbid providing services without an active license can even lead to the permanent revocation of your esthetician license. This prevents you from ever being able to practice legally in that state again.
Beyond fines and practice restrictions, letting your license expire also creates frustrating delays and problems when you do attempt to renew. The requirements and fees tend to be greater for reinstating an expired license vs. regularly renewing on time. It also can take much longer to process and be approved to work again.
By staying on top of your renewal schedule, you avoid these issues and can seamlessly maintain your esthetician career.
What Steps Does the Licensing Renewal Process Involve?
To renew your esthetician license and maintain your validity to practice, there are a few key steps:
Submit a License Renewal Application Form
Pay Required Renewal Fees
Complete Any Continuing Education Credits
The licensing board in your state will provide a renewal form that must be filled out with your current contact details, license number, and work history over the previous period. Most states allow you to complete the license renewal application online for convenience.
You will also need to pay applicable renewal fees, which differ by each state but are typically $50 – $100 for every license renewal cycle. Some states add late penalty fees if you don't renew by a certain cut-off date.
In addition, most states mandate that licensed estheticians complete a set number of continuing education (CE) credits or hours before renewing their licenses. This ensures you stay updated on the newest procedures, tools, and best practices for skin care, massage, makeup, business operations, and safety standards.
You'll need to submit proof that you've completed your required CE credits before your license can be renewed. These are typically obtained by attending conferences, seminars, workshops, or taking online courses. The number of CE hours varies but averages around 10 per year.
Importantly, you do not need to retake any licensing exams to renew your esthetician certification in most states. The main requirements are submitting a renewal application, paying fees, and meeting CE quotas. Failing to do so by the expiration date could lead to your license lapse.
How To Stay On Track With Your License Renewal:
Mark your calendar – As soon as you receive your new or renewed license, mark the expiration date on your calendar. Set reminders leading up to the due date.
Enroll early for continuing education – Don't wait until the last minute to take required continuing education classes. Give yourself adequate time in case a class you need to meet the education requirements or take practical examinations is unavailable.
Budget for fees – Renewal fees are typically $50-$100 every two years. Plan this into your expenses. Consider setting aside a little each paycheck so it's saved up when due.
Keep your info current – Update your contact details with the state board if you move. This ensures you receive renewal reminders on time.
Utilize available resources – Many state boards allow you to renew your license online. Some online providers also let you sign up for email or text alerts. Take advantage of these modern conveniences to stay informed.
What If My License Has Already Lapsed?
For those estheticians who have accidentally let their license lapse already, don't panic! In most cases, you can get back on track through the reinstatement process.
Start by contacting your state cosmetology board to learn exactly what is required. Typically, you will need to submit a reinstatement application, pay any late fees, and make up the required continuing education credits.
Some states mandate waiting periods during which you are prohibited from practicing until your license is reactivated. Stay patient and fulfill all steps outlined to get your license validity restored.
If you have moved to a new state and let your license in the previous location lapse, you will most likely need to apply as a new candidate. Each state board handles things differently, so connect with them directly for guidance.
The key is to take action promptly if you notice your license has already expired. This will minimize any disruption to your esthetic career. With focus and perseverance, you can resolve the situation.
Maintaining Valid Licensure is Vital for an Esthetician's Career
Being a licensed esthetician requires dedication to upholding professional standards, completing ongoing training, and adhering to safety regulations. Renewing your license regularly is essential for legal compliance and your career continuity.
Some key reasons to keep your license updated include:
Ability to continue practicing – An expired license makes working as an esthetician illegal until renewed.
Compliance with state laws – Renewal ensures you meet regulations and avoid penalties.
Demonstration of current skills – Up-to-date CE credits prove your abilities are sharp.
Allowing career progression – Certain advanced positions require an active license.
Maintaining salon/spa employment – Many employers mandate workers have valid licenses.
Professional credibility with clients – An expired license appears negligent to clients.
Limiting liability risks – Practicing on an expired license voids malpractice insurance.
By knowing exactly when your license expires and completing the straightforward renewal process on time, you can avoid career disruptions. Be sure to factor in renewal timeframes and costs as part of your long-term esthetics business and budget planning too.
Investing just a small amount of time each year to renew your credentials allows you to continue providing specialized skincare and beauty services that make clients look and feel their best.
Conclusion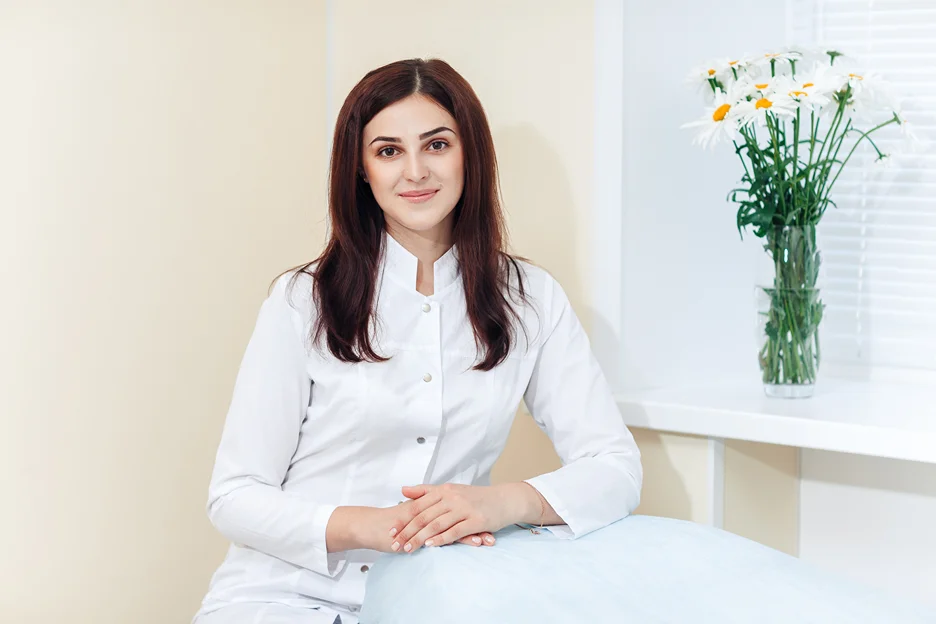 Renewing your esthetician license regularly is a legal requirement to keep practicing and essential for smooth career development. While renewal periods vary, most states mandate renewing your license every 2 years after initial issuance.
Complete renewal simply involves submitting an updated application, paying fees, and meeting continuing education requirements before the expiration date. Set calendar reminders, know the regulations, and renew well in advance to always keep your license current.
Maintaining an active esthetics license demonstrates your dedication to excellence in client services and your own ongoing professional growth. Be sure to prioritize license renewal deadlines to avoid disruptions to a rewarding skincare career.
Want to expand your esthetics skillset even further? Check out the selection of online courses available at FaceMedStore.com. Invest in your education and career with accredited training in microneedling, chemical peels, microdermabrasion, and more!