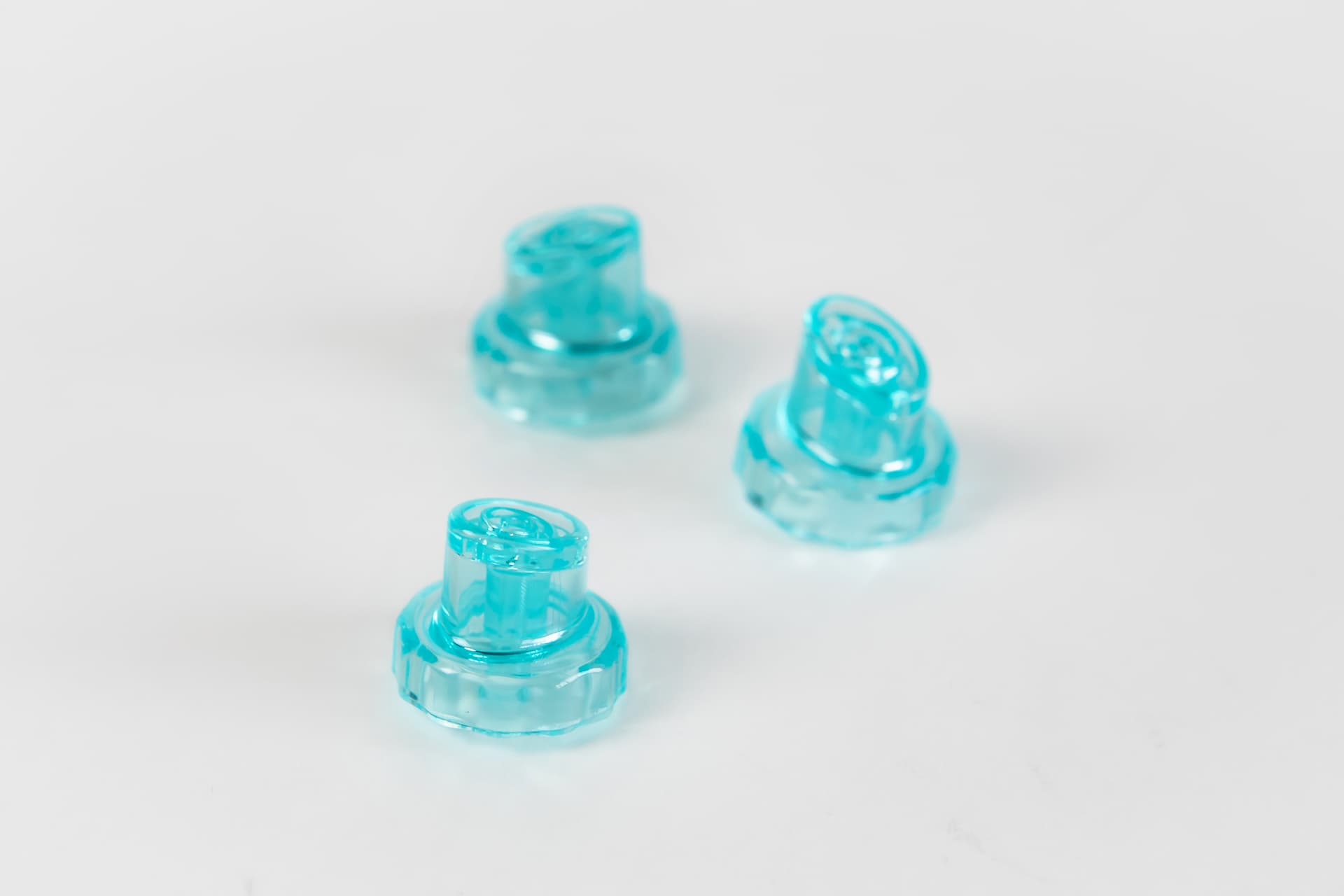 Tips – Teal for extractions – Bag of 15
149 in stock
HydraFacial Machines are sold separately.
Adding HydraFacial machines to your aesthetic practice's services can boost your clients' satisfaction. HydraFacials are becoming more popular for their non-invasive skin resurfacing treatments that provide a number of special treatments designed for different types of skin conditions. You can provide your clients with a quick, comfortable, and transformative experience that can rejuvenate their skin and provide them with healthier, smoother, and younger-looking skin. However, you'll need the right needle tips to deliver results for certain types of services that HydraFacial machines can offer.
Each teal extraction needle tip can be used for applying peels and extracting debris from clogged pores. These are best for patients of all skin types, particularly those with acne-prone skin. Each disposable teal tip can safely extract debris while minimizing discomfort during treatment.
FACE Med Store provides 15 teal needle tips for every order of HydraFacial tips. Check out our other needle tip products for different HydraFacial treatments:
Features of Teal Extraction Tips
Designed for extraction. Teal tips are narrower than the other available HydraFacial tips. This can help you extract each pore carefully and gently, compared to other pore extraction tools that vacuum larger areas and produce less thorough results.
Suitable for all skin types. Anyone can benefit from the extraction function of your HydraFacial machine. It's best for patients of all skin types, particularly those who are prone to acne and skin infections due to clogged pores.
Sterilized sharp tip. Teal tips are carefully sterilized and wrapped for your patients' safety. These are disposable tips to ensure that every needle is at its sharpest and sterilized before use.
Benefits of Using Teal Tips
Prevent acne and skin infections. Skin that hasn't been exfoliated can result in debris built up inside your pores, which can lead to acne, blackheads, and bacterial infection. The teal tips can provide a targeted vacuum for each pore to ensure they're cleared of all debris.
Comfortable experience. Minimize the pain and discomfort your patients feel when undergoing skin resurfacing and clearing out their pores. Compared to other aesthetic treatments, HydraFacials can be more comfortable, faster, and require little to no downtime.
Reduce your operational costs. FACE Med Store offers aesthetic centers and medical practices quality supplies at competitive prices. With our exclusive deals and cost-effective solutions, we can help you trim your operational costs without sacrificing the performance or quality of the service that your patients expect from your business.
Using Teal Tips
Setup your HydraFacial machine according to the manufacturer's instructions. Remove one teal tip from the packaging and ensure that the needle is properly installed and locked onto the slots inside the tip. Screw the tip firmly onto the appropriate handle needed for treatment. Turn the machine on and begin treatment.
After treatment, unscrew the tip and dispose of it properly according to your local guidelines. Clean the handles and the machine after use.
Contact FACE Med Store for your inquiries, concerns, and customer support.
Disclaimer of warranty
No warranties or representations. Sellers and purchaser specifically acknowledge that except as otherwise set forth in this purchase agreement, sellers are selling and purchaser is purchasing the purchased equipment / tools "as is, where is". Seller is not providing any warranty for the product and not making any warranty, express or implied. Purchaser has inspected the equipment/tool, and is not relying on any representations or warranties of any kind.
Purchaser agrees and understands that it is solely the responsibility of the purchaser to know and understand the training and regulatory requirements of the state in which she/he is operating in order to use the product. Purchaser agrees to defend and indemnify seller for any misuse of the product and seller shall in no way be responsible for any injury, accident, malfeasance or misfeasance related to purchasers use of the product.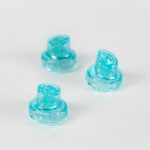 Tips – Teal for extractions – Bag of 15
149 in stock