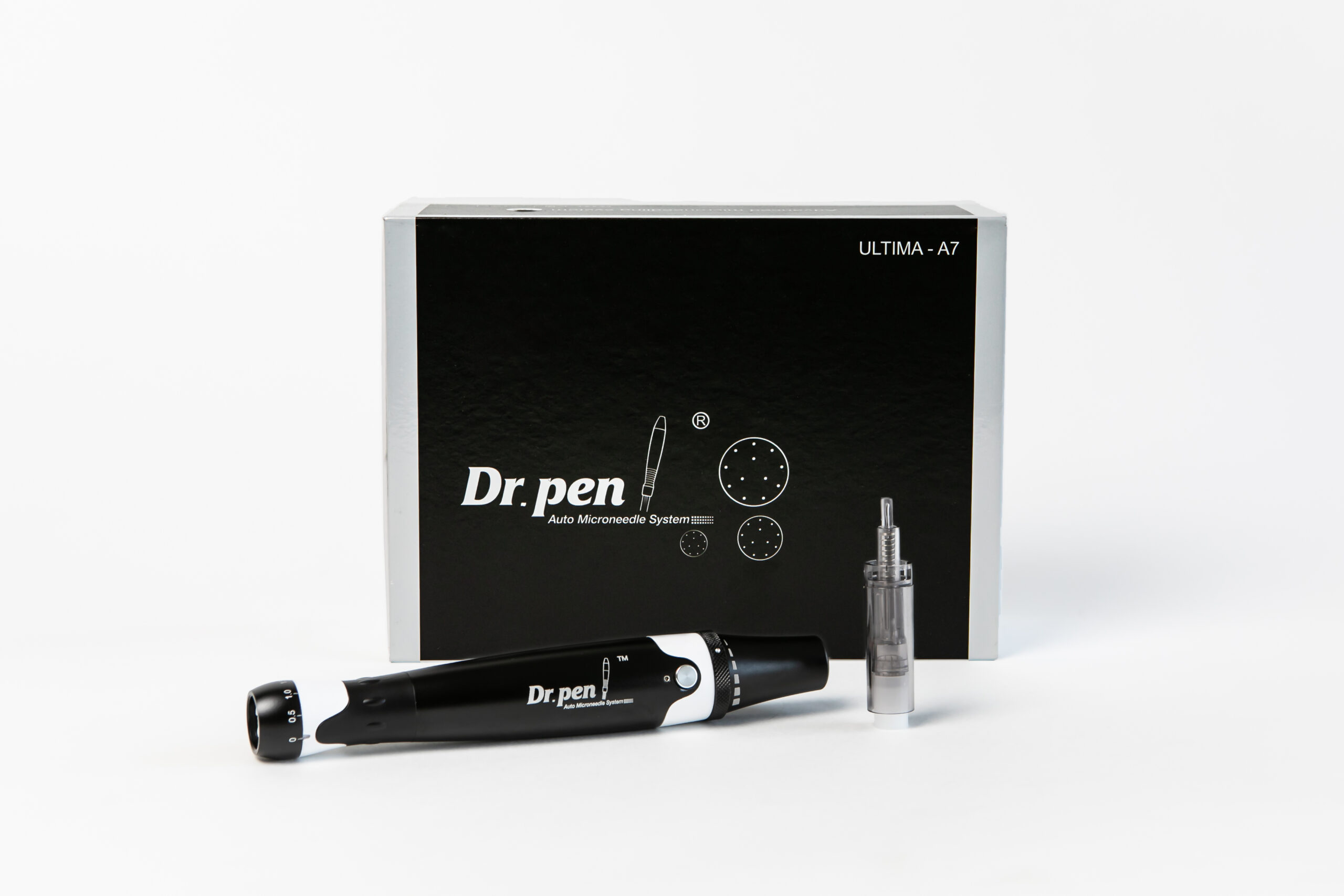 Dr. Pen A7 Microneedling Pen with 10 12-pin needles
22 in stock
Microneedling is a cosmetic procedure perfect for both improving the appearance of areas with hair loss and rejuvenating skin riddled with wrinkles, acne scars, enlarged pores, or other imperfections due to epidermal damage.
Dr Pen A7 is a new medical device suitable for beginners and professionals alike. The A7 pen is an innovative microneedling device that uses 0 mm to 2.5 mm needles for a skin care treatment that's guaranteed to provide a beautiful healthy skin and hair.
Check out the related products to this beauty tool for optimal rejuvenation results:
Features of Dr Pen A7
The Dr Pen A7 is a skin care product that prides itself with its features that enable a successful micro needling procedure for a good patient satisfaction rate. Some of these features are as follows:
Made of high-quality materials. This derma pen will surely not fall apart while the treatment is ongoing because it's made of high-quality materials that make it stable and long-lasting.
Customizable. The Dr Pen A7 is customizable, in that its six speed levels may be altered to suit the needs of the user, enabling a more personalized experience leading to better skin or hair. The speed level may be changed depending on the needs of the user, with the faster speed being the more intensive procedure due to more times that the needles get in contact with the skin. It may also be used on your own.
Uses very fine needles. Discomforts are avoided when using this derma pen as it uses very fine needles contained in a needle cartridge.
Uses the latest technology. The Dr Pen A7 is a powerful beauty tool with a skin care absorption rate of 540%. It's a wired and automated product that creates microchannels instead of the bigger trenches that traditional derma rollers create. When sold, it comes with 10 to 12 pin needles.
Benefits of Dr Pen A7
Using Dr Pen A7 helps its patients achieve their skin and hair goals. It features the following benefits:
Helps in the absorption of other facial skin products. Dr Pen A7 is good to be combined with other products like platelet-rich plasma, since it helps in improving the absorption rate up to 540%. This better absorption helps in improving the efficacy of the product and thus helps the client achieve their desired results.
Improves skin tone and texture. Microneedling works by inflicting small injuries to the skin to stimulate the production of new collagen and elastin, which in turn help in resurfacing new skin for better results. It can help improve the appearance of fine line, wrinkles, and scars.
Encourages the visible improvement of thinning hair. Employing the same principle as that for the use in skin, microneedling may also be done on the scalp to help in improving the appearance of thinning hair.
Using Dr Pen A7
The following are the steps to follow when using Dr Pen A7:
Insert a disposable needle at the top of the microneedling pen.
Choose the speed setting.
Apply a serum to your face.
Hold the derma pen at a 90-degree angle to your face, then hold the needle without pressure then slide the pen to your skin.
Start your journey towards better skin or more beautiful hair today. Contact FACE Med Store now for your Dr Pen A7 device and more.
Disclaimer of warranty
No warranties or representations. Sellers and purchaser specifically acknowledge that except as otherwise set forth in this purchase agreement, sellers are selling and purchaser is purchasing the purchased equipment / tools "as is, where is". Seller is not providing any warranty for the product and not making any warranty, express or implied. Purchaser has inspected the equipment/tool, and is not relying on any representations or warranties of any kind.
Purchaser agrees and understands that it is solely the responsibility of the purchaser to know and understand the training and regulatory requirements of the state in which she/he is operating in order to use the product. Purchaser agrees to defend and indemnify seller for any misuse of the product and seller shall in no way be responsible for any injury, accident, malfeasance or misfeasance related to purchasers use of the product.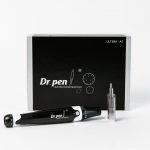 Dr. Pen A7 Microneedling Pen with 10 12-pin needles
22 in stock