Platelet-rich plasma (PRP) therapy is one of the revolutionary solutions for promoting hair growth. With the discovery of another treatment for hair loss, some patients couldn't stop and wonder what's next for our hair makeover, now that it's back? They also tend to become excited about perming, coloring, or relaxing their hair as they can finally express themselves. However, PRP injections may need more time to settle.
So how long should you wait until you can relax your hair after PRP hair treatment? It's best to avoid relaxing your hair for at least 72 hours after a treatment session of PRP injections. Let your hair and scalp rest first as the growth factors injected into you do their work. Harsh chemicals, such as those used in hair relaxation treatment for the hair, may irritate the injection site, cause complications, and worsen negative side effects.
GET Centrifuge CM-7S Plus AT 20% OFF WITH THE CODE "20OFF" FOR FIRST ORDERS!
The CM-7S Plus is a golden standard in medical and clinic research, PRP, and PRF procedures. Get yours today at FACE Med Store with 20% off your first order!
The coupon code is active for logged-in users only.
You can create an account here.
SHOP
How Long After PRP Injections is Hair Relaxing Safe
Platelet-rich plasma therapy is also a hair loss treatment because it concentrates the body's healing process on the injected site. Many patients are thinking of relaxing their hair or undergoing other procedures. However, board-certified dermatologists would advise waiting at least 72 hours after your treatment session.
PRP treatment for hair thinning and hair loss involves plasma injections on your scalp to administer the healing factors from your blood. Because of this, there will still be a tiny open wound and slight trauma from where you had been injected. Aside from this, the treatment is still working its way into your scalp, leaving you an increased blood flow to the hair follicles.
Coming into contact with chemical treatments right after a treatment session may cause skin irritation on the injected site. It can also cause complications and worsen scalp pain.
Why You Shouldn't Relax Your Hair After PRP Hair Treatment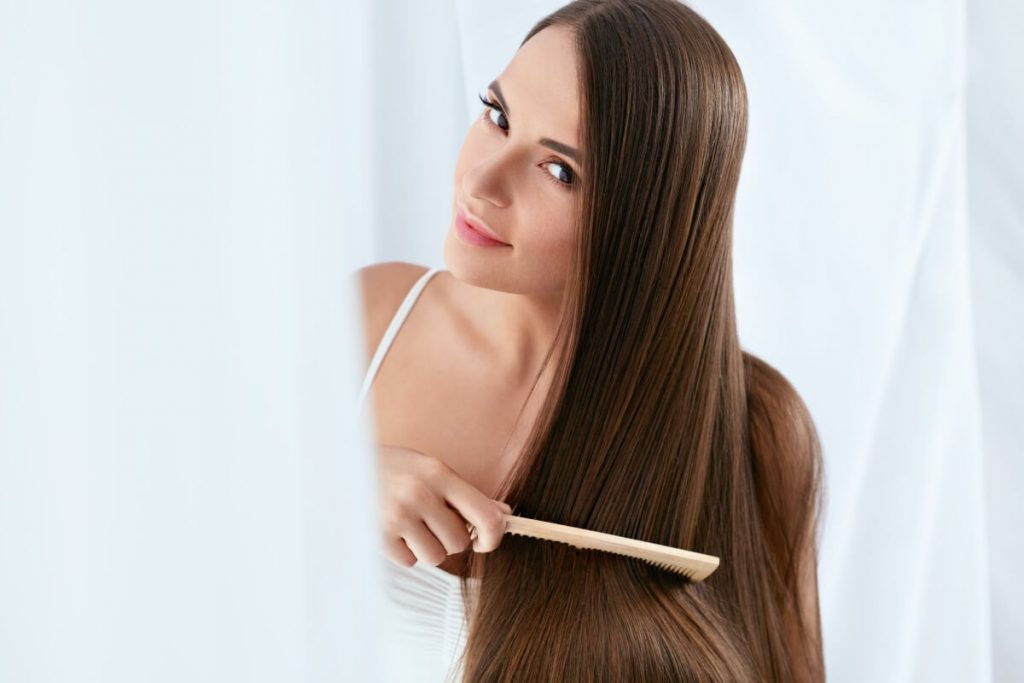 Dermatologists advise you to wait for at least 72 hours before having your hair relaxed. It's also not advised to expose your hair follicles to harsh chemicals in any other hair treatments. These cosmetic procedures can cause adverse effects, so it's best to not let them interfere with the healing process of your scalp and hair follicles.
How PRP Grows Hair
Your PRP treatment for hair loss needs to be injected into your scalp. It might feel tender and may leave a tiny wound where the hair relaxer runs the risk of entering your bloodstream or infecting it. You must wait until the wound has healed and your plasma injections have already settled into boosting your hair growth.
We all know that our body can heal itself. platelet-rich plasma therapy uses that and administers it to desired areas: in this case, your scalp. Experts will first do a blood draw on you and process it in a centrifuge. The goal is to separate the platelets, or those that are responsible for the body's healing factors, from other blood cells.
What's processed is a platelet-rich plasma that contains plasma, which is the liquid part of the blood. It also has a concentration of blood platelets, which is vital to the treatment. They have clotting abilities, contain growth factors that trigger cell growth, and stimulate the regeneration of tissues.
Injecting platelet-rich plasma for hair growth increases stem cells and collagen, which will improve your hair health and resolve hair thinning or hair loss. Since the PRP is harvested from your blood sample, there are no risks of allergic reactions.
Downtime
The PRP treatment session for hair growth only takes less than an hour. The recovery time for this procedure is about 3 to 6 months after treatment. This is enough time for the scalp pain and side effects to be gone completely, though it has already subsided after 3 to 4 weeks. Other than that, you can still proceed with your normal activity with only a few restrictions.
When to Expect Results
Since you need to wait for the platelet-rich plasma to do its job, the results from your injections may be gradual and not show up in an instant. Within 14 days after treatment, you'll start noticing improvements in your hair texture, new hairs growing, and your hair shaft getting thicker. You'll finally see measurable results in 3 to 6 months.
Some patients tend to feel like nothing is changing with their hair because they can see themselves every day in the mirror. However, they begin to notice drastic results after looking at the picture of their scalp before the procedure.
Introducing PEP Scalp, the Non-invasive PRP Alternative Composed of Peptide-rich Proteins. Get 20% off  Your Cart with "20OFF"!
Specifically formulated for the scalp, PEP Scalp is a groundbreaking alternative to PRP treatment for hair and scalp rejuvenation. It helps patients achieve similar results without the need to invest in a centrifuge.
The coupon code is active for logged-in users only.
You can create an account here.
SHOP
Possible Side Effects After PRP Hair Treatment
Plasma injections for hair growth are not without side effects. Most of these symptoms aren't serious, and some are pretty rare:
Nausea
Scalp Pain
Dizziness
Skin Irritation during Healing Process
Blood Vessel Injury
Scar Tissue on Injected Site
Nerve Injury
As mentioned, these side effects will usually abate after 3 to 4 weeks after the treatment session and will completely be gone within 3 to 6 months. However, you should still consult your doctor should these effects worsen or persist.
Other Things to Avoid After PRP Hair Treatment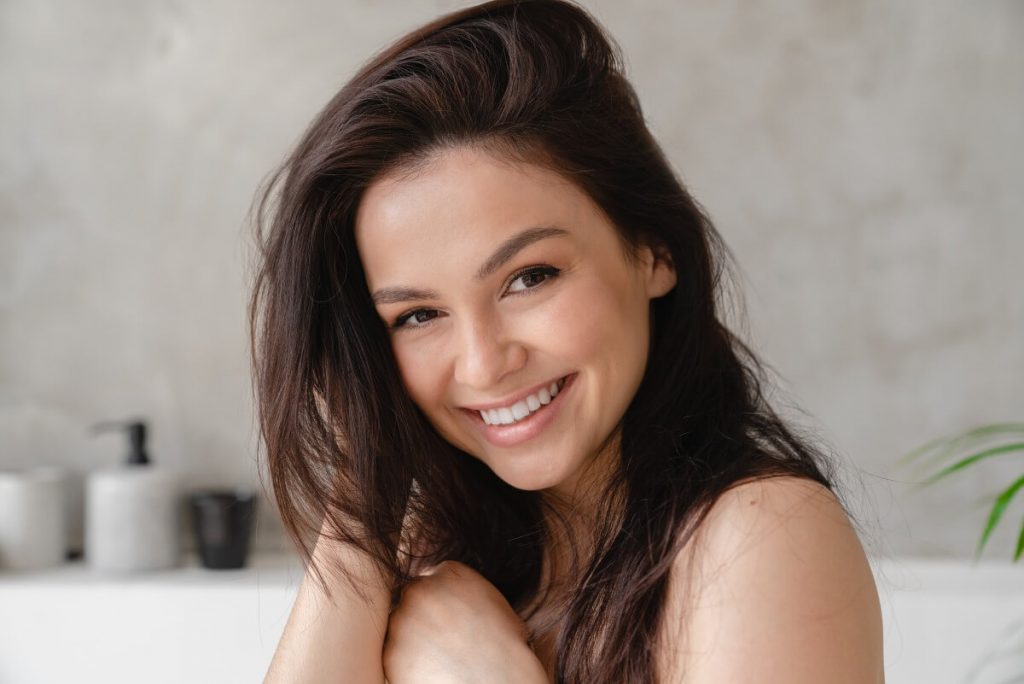 Aside from relaxing your hair, there might be other things you need to avoid for a time. You might want to avoid strenuous exercise and warm temperatures, such as direct sunlight, steam room, saunas, and other heat exposures 2 days after treatment. Inflammation is part of the process for PRP hair treatment, so you should also avoid NSAIDs and other supplements that reduce inflammation.
1) Warm Temperature
For 2 days after your treatment, avoid anything warm to come into contact with your scalp. This includes steam rooms, saunas, direct heat and sun exposure, and others. These may incite an increase in blood flow and dilation in blood vessels, which may affect your plasma injections.
2) NSAIDs and Anti-Inflammatory and Blood-Thinning Diet
The goal of PRP therapy for hair growth is to stimulate inflammation. Because of this, you should also avoid NSAIDs and other supplements that have an anti-inflammatory effect for at least 2 weeks after your treatment.
It's also part of your pre-procedure preparation to avoid a week before your treatment session. If you've taken any of them, inform your dermatologist, so they can give you anything that will deter their effects. Here are some of the supplements and NSAIDs you need to avoid:
Advil
Aleve
Aspirin
Ibuprofen
Motrin
Naprosyn
Vitamin A
Vitamin E
Gingko Biloba
Garlic
Flax Oil
Cod
Liver
Essential Fatty Acids (EPA, DHA), etc
It's also normal to feel pain after the procedure. Instead of NSAIDs, patients may take Tylenol or products with acetaminophen to ease the effects.
3) Strenuous Exercise
Experts also advise against resuming strenuous exercise within at least 2 days after the treatment session. Like exposing the scalp to heat, engaging in strenuous exercise also causes a rush in your blood flow and dilation of the blood vessels. These might affect how your plasma injections work in your scalp.
4) Other Hair Treatments
Other hair treatments with harsh chemicals, such as hair dyeing, perming, or bleaching, are also discouraged within 72 hours after your procedure. It's also advised to avoid using hair products for at least 6 hours post-treatment session.
Post PRP Hair Treatment Care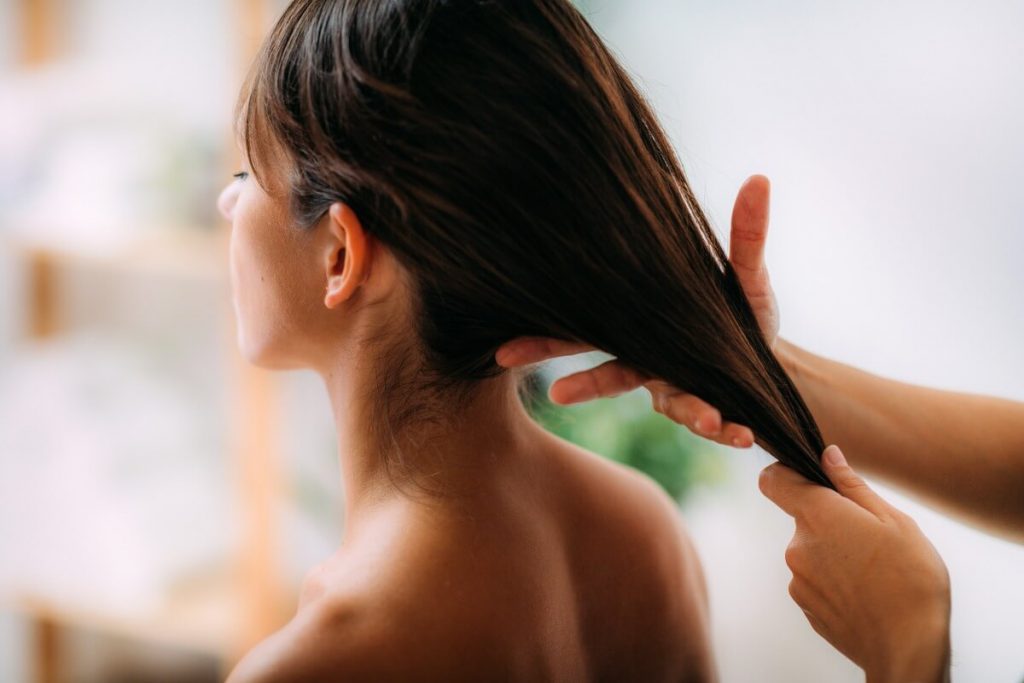 Following your post-treatment care is necessary for achieving optimal results. Use a pH-balanced shampoo and improve your lifestyle by maintaining a healthy diet and exercising regularly.
1) Use pH-balanced Shampoo
It's not recommended to use hair products at least 6 hours after the treatment. For your shampoo, use a pH-balanced shampoo instead. This type of product lessens the risks of skin irritation because it's milder than most products.
Some brands to consider are any type of tea tree shampoo, Burt's Bees Baby Bee Shampoo and Wash, or Dr. Yaker's TCHR Glycolic Volumizing Shampoo and Conditioner.
2) Lead an Active Lifestyle
Once it's safer to exercise, you can gradually pick up speed and lead an active lifestyle. Doing high-intensity cardio exercise will help you produce more red blood cells and strengthen your immune system. Having more red blood cells will also produce more PRP for your following treatment.
3) Maintain a Healthy Diet
Since PRP hair treatment relies on your platelet count and its healing factors, maintaining a healthy diet will help the procedure. Add more green, leafy vegetables into your daily meal and control your consumption of processed, sugary, and fatty food. It's more advisable to eat smaller portions throughout the day as well.
You should also increase your intake of vitamin B12 and other B-vitamins to increase hemoglobin and red blood cells, which will greatly help with your PRP therapy.
Know More About PRP Hair Treatment at FACE Med Store
Platelet-rich plasma treatment can be a life-changing procedure for some patients because it treats not only hair loss but also a wide range of medical concerns. For achieving the best results, follow the aftercare strictly. As for relaxing your hair, you must wait for 72 hours after the procedure to ensure it's safe.
It's also key to choose a reliable aesthetic store for your PRP hair treatment, such as FACE Med Store. We're committed to our clients' safety standards for their practices and to help with everyday users and their desire to look their best. Browse our updated catalog of beauty and medical supplies or get in touch with us today to see our stock list.