Getting Started on Wegovy the Right Way
When you first prescribe Wegovy to your patients for weight loss, be sure to coach them through a go-slow approach that gives them time to figure out any upset tummy reactions that may pop up when they first start using this med.
Start with just a drop in the vial at 0.25mg per week and up the dose every four weeks, turning it up in gradual and controlled increments.
If patients come back saying their stomachs can't handle a given strength dose, give them a time out pass for 4 weeks before trying again. And if even the max prescribed 2.4mg dose causes trouble, scale back down to 1.7mg for up to 4 weeks to let things settle.
Now about those missed doses. As long as patients rejoin the Wegovy journey within 2 weeks, just pick back up where they left off. But warn patients that mixing this med with other pills can sometimes cause delays getting the full benefit, so advise spacing doses apart as much as possible. The good news is, your patients will thank you for taking the time to get them started right.
Directing Proper Use of Wegovy
To ensure safe and effective use of Wegovy, it's important to understand its approved uses and limits. Wegovy is approved to help with long-term weight management in adults with a body mass index (BMI) of 30 or higher and those with a BMI of 27 or greater who have a weight-related health condition. It is also indicated for children ages 12 and up whose BMI is at or above the 95th percentile for age and sex.
However, note that Wegovy's safety and effectiveness have not been established when combined with other weight loss products. As such, it should not be administered with other drugs containing semaglutide or with any other GLP-1 receptor agonists.
Monitor blood glucose levels before and during treatment in patients with type 2 diabetes. Significant or rapid weight loss can increase the risk of gallstones, and the incidence of acute gallbladder disease is higher in Wegovy patients compared to placebo patients, even accounting for degree of weight loss.
Therefore, healthcare professionals should carefully consider the BMI criteria and pediatric use when prescribing Wegovy and inform patients of potential hazards and limitations involved with its use. Adherence to approved indications and risk mitigation strategies helps optimize outcomes for patients prescribed Wegovy.
Important Details for Prescribing Wegovy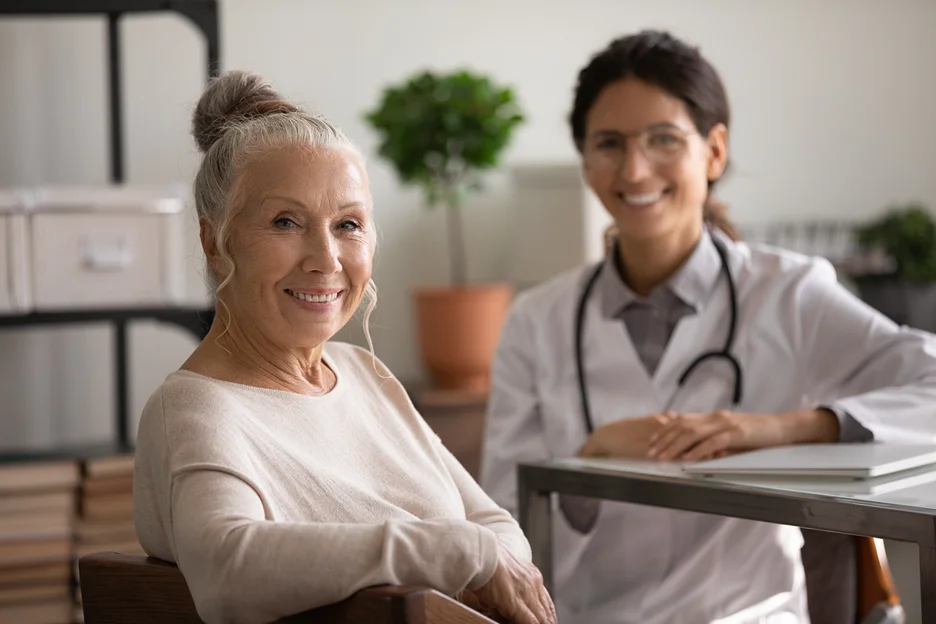 Monitoring blood sugar levels is important before and during Wegovy treatment in patients with type 2 diabetes. Wegovy can affect blood sugar and may require adjusting diabetes medications.
You should also be aware of the potential, although small, risk of thyroid tumors with Wegovy use. While thyroid tumors were seen only in rodents given clinically relevant doses, counsel patients on thyroid tumor symptoms and consider routine calcitonin blood tests or thyroid ultrasounds.
A dosing and administration summary table provides a quick at-a-glance guide to Wegovy's dose escalation schedule, important considerations and warnings, and patients who should not take Wegovy due to risk factors.
Following the dose escalation schedule, testing blood sugar as needed, monitoring for side effects and limiting use to appropriate patients allows you to safely prescribe Wegovy to qualified patients seeking a medically supervised weight loss option.
| | |
| --- | --- |
| Consideration | Recommendation |
| Dose escalation | Start with once-weekly 0.25mg and escalate every 4 weeks |
| Delayed escalation | Delay dose escalation for 4 weeks if patient does not tolerate a dose |
| Temporary dose decrease | Temporarily decrease dose to 1.7mg once weekly for maximum of 4 weeks if patient does not tolerate maintenance 2.4mg dose |
| Medication interactions | Caution exercised when any oral medications are given along with Wegovy due to delay in gastric emptying |
| Contraindications | Wegovy contraindicated in patients with personal or family history of MTC or in patients with MEN 2 |
Watch for Issues When Starting Wegovy
To make sure patients stay safe on Wegovy, keep these 3 things top of mind:
Some patients shouldn't take Wegovy at all. Warn patients not to use it if there's a family history of medullary thyroid carcinoma (MTC) or multiple endocrine neoplasia (MEN 2).
Explain the potential – but small – risk of MTC to patients before they start. The last thing you want is an angry patient who says you didn't warn them!
Blood tests and thyroid scans aren't great detectors of early MTC in Wegovy patients, so don't rely on just that.
By filling patients in on these risks up front and keeping a watchful eye afterward, you'll help ensure Wegovy works its weight loss magic without causing trouble along the way. Your job is to catch potential side effects before they become full-blown problems, so make sure to remind your patients to be more mindful and observant.
Wegovy Dosage Guide: Frequently Asked Questions
What is the recommended weekly dose of Wegovy, and at what time of day should it be taken?
The initial weekly dose of Wegovy, the prescription drug for weight management, is 0.25 mg. The dose should be gradually increased every four weeks until the maintenance dose of 2.4 mg is reached. It's advised to take Wegovy at the same time of day each week, regardless of when you have a meal.
What are some common side effects of Wegovy, and can it cause abdominal pain?
Some common side effects of Wegovy include nausea, diarrhea, constipation, and abdominal pain. The active ingredient, semaglutide, may cause other adverse reactions, such as allergic reactions, in some individuals. It's important to consult your healthcare provider if you experience any of these symptoms.
How does physical activity and a low-calorie diet factor into a successful weight management plan while taking Wegovy?
Combining Wegovy with regular physical activity and a reduced-calorie diet is crucial for achieving the best results. Clinical trials have shown that individuals who adhered to a balanced diet and exercise regimen while taking Wegovy experienced more significant weight loss compared to those who relied on the medication alone.
What is the risk of thyroid C-cell tumors and endocrine neoplasia syndrome type 2 associated with Wegovy?
Wegovy carries a warning about the risk of thyroid C-cell tumors, including medullary thyroid carcinoma (MTC). Patients with a personal or family history of MTC or Multiple Endocrine Neoplasia syndrome type 2 should not use Wegovy, as these conditions increase the risk of developing thyroid C-cell tumors.
How can I identify and manage allergic reactions to Wegovy?
Allergic reactions to Wegovy may include symptoms such as rash, itching, swelling of the face, lips, tongue, or throat, and difficulty breathing. If you suspect an allergic reaction, discontinue Wegovy immediately and seek medical attention. It's essential to discuss any known allergies to the active ingredient, semaglutide, or any other components of the medication with your healthcare provider before starting treatment.
Unlock the Secret to Transforming Your Aesthetic Practice with Weight Management
Discover the Ultimate Online Course for Implementing Semaglutide and Tirzepatide in Your Practice
Are you ready to revolutionize your aesthetic practice? Imagine a world where you could tap into a goldmine of opportunities, increasing patient satisfaction while boosting your bottom line. Well, the future is here! Introducing the game-changing online course: Implementing Semaglutide and Tirzepatide into your Aesthetic Practice.
Meet Your Guide to Success: Nikki Plourde, NP-C
Nikki has been a Family Medicine Nurse Practitioner for almost a decade, and she's been prescribing Ozempic since 2017. When Wegovy was approved for obesity, she implemented the compounded form into her aesthetics practice, creating a thriving business without any paid marketing! Sounds too good to be true, right? But Nikki's secret is real, and she's ready to share it with you.
Since April 2022, she's been teaching weight management to over 200 practices, transforming their weight management programs. This course is the ultimate blueprint to your success, and with the option for ongoing one-on-one support, Nikki will be there every step of the way.
Your All-in-One Solution to Weight Management
This comprehensive online course covers all aspects of implementing Semaglutide and Tirzepatide into your practice, from history and safety to dosing, monitoring, and more. Here's what you'll get:
A recorded PowerPoint presentation to reference whenever you need
In-depth information on the history and safety of weight management medications
Detailed guidance on dosing conversions and tirzepatide equivalents from semaglutide (and vice versa)
Step-by-step instructions on how to order medications and get group rate pricing
Expert advice on pre-appointment questionnaires, initial visits, follow-up visits, and more
Sample copies of protocols, consents, SOAP notes, patient questionnaires/handouts, and medication safety sheets
With this wealth of knowledge and resources at your fingertips, you'll be able to confidently integrate weight management into your practice, offering an exciting new service to your patients and maximizing your return on investment.
Enroll Now and Take Your Aesthetic Practice to New Heights
So, are you ready to join the thousands of practices successfully offering this groundbreaking service? Don't miss out on your chance to learn from the best and transform your business. Enroll in Implementing Semaglutide and Tirzepatide into your Aesthetic Practice today, and unlock the secret to a thriving aesthetic practice.
Click the button below to start your journey to success.