The appearance of upper lip lines and wrinkles is one of the most common concerns of women. One reason why many people opt to get non-invasive cosmetic treatments for this issue is that they can be difficult to conceal with simple makeup. Among the cosmetic procedures available today, dermal fillers and microneedling with PRP are 2 of the popular treatments that can effectively erase the pesky vertical lip lines.
So how do dermal fillers and microneedling treatments differ in terms of eliminating upper lip lines? Dermal fillers are soft-gel materials that are injected into the lips to correct lines and wrinkles while simultaneously adding volume to restore natural lip fullness. Meanwhile, microneedling with PRP stimulates collagen production to grow new skin cells that will enhance the overall lip texture and reduce the visible upper lip wrinkles and lines. 
Treating Upper Lip Lines with Dermal Fillers vs. Microneedling with PRP
Almost everyone can have upper lip lines at one point in their life. While it's usually associated with old age, its appearance can also be caused by premature skin aging from smoking, sun damage, habitual sipping, frequent puckering, and repetitive facial movements. They can likewise be seen along with the thinning of lips as a result of loss of collagen.
Fortunately, people today don't have to go through cosmetic surgery to restore their wrinkle-free lips and youthful appearance. Many aesthetic clinics and dermatology practices are offering non-invasive lip fillers and microneedling with PRP treatments to get rid of upper lip lines.
Both treatments are excellent at eliminating unwanted wrinkles and lines around the lips and smoothing out the area in turn. However, the techniques used to achieve desired results are different for each treatment, and it's important to understand their distinctions to be able to choose which procedure you'll go for. Here's a quick overview of how dermal fillers and microneedling with PRP work:
| | |
| --- | --- |
| Lip fillers | Microneedling with PRP |
| Uses soft filler materials made from hyaluronic acid | Involves using a device with tiny needles to puncture the skin barrier and create micro injuries |
| Are injected directly into the lips to add fullness and fill in the lines and wrinkles | The application of PRP serum is massaged onto the holes on the skin |
| Results can be seen immediately and its effects can last for 6 to 12 months | You'll need to wait at least 4 to 6 weeks to see its results. Its effects can last for 3 to 5 months |
Overview of Injecting Dermal Fillers For Lip Enhancement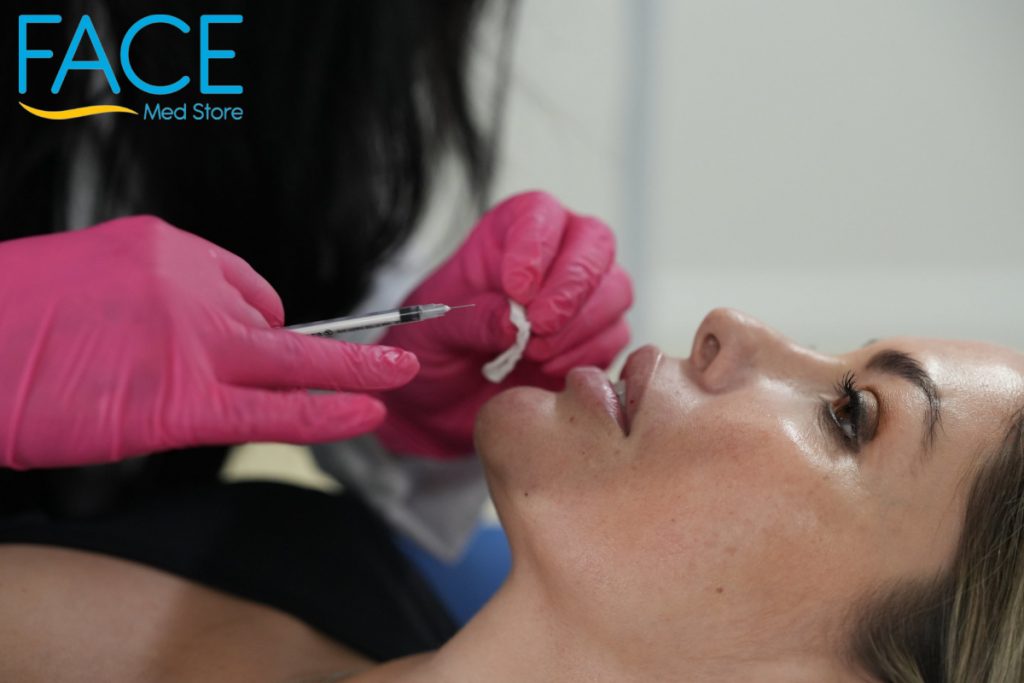 Dermal fillers are one of the most popular non-surgical ways to augment the lips. It normally uses gel-like substances made of hyaluronic acid to resolve the loss of lip volume. There are a wide range of lip fillers that can be used, but some of the more popular ones are Juvéderm Ultra, Juvéderm Volbella, Restylane Silk, and Restylane Kysse.
By injecting a volumizing filler on the lips, it will plump and smoothen the surface which will reduce the appearance of lip lines and wrinkles. It can also enhance the borders of the lips to achieve a more contoured look.
The procedure for injecting lip fillers is straightforward and can take about 20 to 30 minutes. The injections don't hurt but the provider may administer a local anesthetic to numb the upper and lower lips so the patient will be more comfortable. They'll apply the filler using a needle or blunt-tipped cannula. To ensure that the filler is evenly distributed, the provider will also gently massage the lips to achieve balance in the volume and create a natural-looking result.
Overview of Microneedling with PRP For Lips
Microneedling or collagen induction therapy is a cosmetic procedure that uses a device that contains arrays of needles that will create micro wounds under the skin surface. This process will kickstart the body's natural healing mechanism and increase the production of collagen to resurface new and healthy skin cells.
Although it's already an effective skin resurfacing treatment on its own, microneedling nowadays is usually paired with platelet-rich plasma (PRP) therapy for more enhanced skin healing and better lip rejuvenation results.
PRP facial treatments make use of the patient's own blood which contains platelets that contribute to skin and lip repair by stimulating collagen creation, tissue regeneration, and cell growth. The blood platelets have numerous growth factors and proteins which can amplify skin healing and boost collagen production to rejuvenate the lips and get rid of the wrinkles.
The treatment typically involves several steps and the whole session can take about 30 minutes to an hour. First, the provider will extract a blood sample and it will be put in a centrifuge machine to separate the platelet-rich plasma. They will then microneedle the area around the upper lips to create the micro channels where the PRP serum will be applied. After about 15 minutes of microneedling, the PRP solution will be spread and massaged on the lips.
Comparing the Pros and Cons Of Lip Fillers and Microneedling with PRP
It's also important to consider and compare the pros and cons of lip fillers and microneedling with PRP before making any decision. Here's a quick look at their specific advantages and disadvantages for lip treatments:
Lip Filler Treatments Pros and Cons
| | |
| --- | --- |
| Pros | Cons |
| It doesn't require any blood work or pricking the skin with multiple needles. | Although its results can last for a year, they're still a temporary cosmetic solution and you may need touch-up treatments to maintain its effects. |
| The procedure is quick and relatively painless. | It can have some side effects such as swelling, mild bruising, and tenderness in the lip area. |
| The use of hyaluronic acid fillers is safe and has almost zero risk for allergic reaction since it's a naturally occurring substance that's present in the body. | There's also a possible formation of lumps and bumps under the skin but they can generally resolve on their own after a few days. |
| It has little to no downtime and patients can resume their normal activities. | |
| It provides immediately visible changes to the lips after injection. | |
Microneedling with PRP Pros and Cons
| | |
| --- | --- |
| Pros | Cons |
| It can naturally stimulate collagen growth to improve the appearance of skin texture on the upper lips. | It requires the extraction of a blood sample for creating the PRP solution. |
| The addition of PRP provides growth factors for better skin repair and lip enhancement. | Even with a topical anesthetic, doing microneedling in the upper lips can still be painful and it can feel uncomfortable for the days following the procedure. |
| There's also little risk for adverse effects since PRP is created from a patient's blood. | You may have sensitive skin afterwards and your lips can feel extremely swollen or appear red for the first few days. |
| It provides continuous improvements to your lip appearance as your production of collagen increases over time. | It can take several weeks before you see the initial results of the treatment. |
How To Choose Between Fillers and Microneedling with PRP For Lips
Although both treatments are great at treating upper lip lines, there are several instances where one procedure can perform better than the other. Here are some factors that can help you choose between lip fillers or microneedling with PRP:
| | |
| --- | --- |
| When To Get Lip Fillers | When To Get Microneedling with PRP |
| You want to significantly improve your lip shape and restore volume | You want to improve the skin texture around the lips and mouth area |
| You want to achieve a fuller-looking pout | You want to naturally plump your lips by stimulating collagen without injecting any foreign filler material |
| You want to correct deep wrinkles and severe upper lip lines | You are worried about the side effects of lumps, swelling, and bruising which usually come with lip fillers |
Can You Combine Lip Fillers and Microneedling with PRP?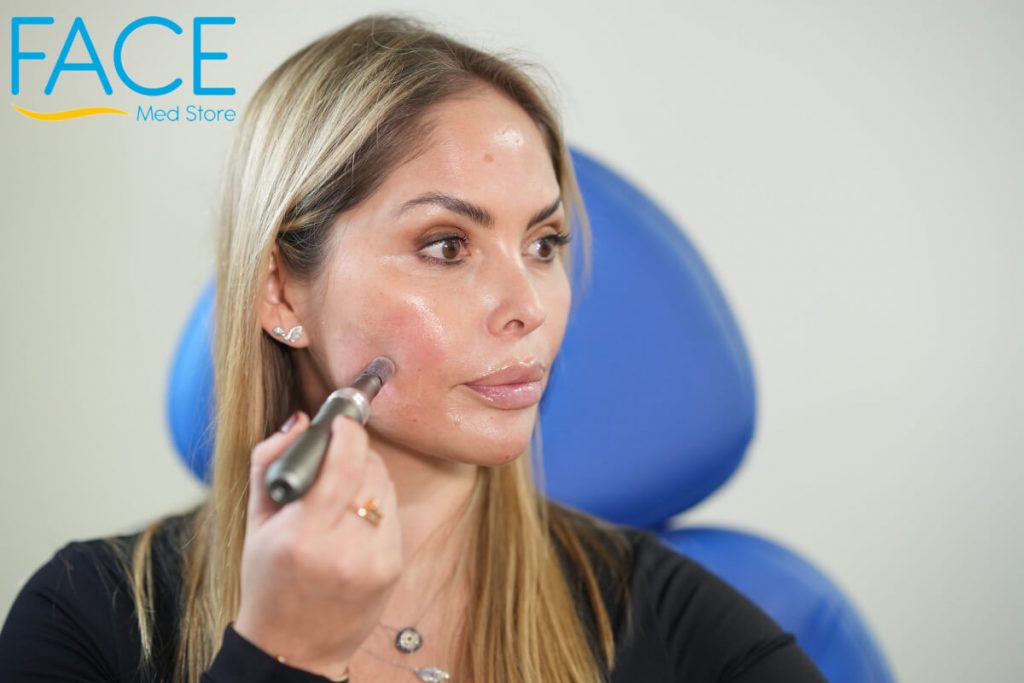 Yes, you can get both dermal fillers and microneedling sessions for more dramatic and long-lasting lip rejuvenation results. In fact, PRP is a highly versatile treatment that can also be done after dermal fillers to encourage skin renewal by stimulating new collagen growth.
If you're planning to have microneedling with PRP after dermal fillers, you should consult with your cosmetic provider about the best time to get the treatment. It's safe to have microneedling after at least 3 to 4 weeks from receiving the fillers. Waiting in between treatments is important to give the filler enough time to settle on your lips and allow some of the initial swelling to subside.
By combining these treatments, you can have increased collagen production to provide enhanced skin quality and results. The application of PRP can also trigger the body's own healing and regenerative processes to sustain smoother skin and maintain the effects of the dermal fillers on the lips.
Other Popular Uses Of Dermal Fillers and Microneedling with PRP
Aside from erasing the appearance of wrinkles and lines on the upper lip, facial fillers and microneedling with PRP treatments can also address a variety of other skin concerns. Some of the skin issues which these cosmetic procedures can help treat are:
Forehead wrinkles and lines
Sagging cheeks
Correcting the appearance of smile lines
Acne scars
Skin laxity or loose skin
Age spots
Pigmentation concerns
Enlarged pores
Sun-damaged skin
Uneven skin tone and texture
Get High-Quality Tools and Supplies For Cosmetic Treatments At FACE Med Store
Dermal fillers and microneedling with PRP treatments are effective solutions for the appearance of upper lip lines. Patients can even enjoy enhanced lip augmentation, faster skin healing, and longer-lasting results when the two treatments are combined.
FACE Med Store is a trusted provider of affordable and quality medical supplies and tools needed for cosmetic treatments. We're proud to be partners with many aesthetic clinics and medical practices across the country, helping them keep their businesses running and improve their services. Contact us today to learn more about us or inquire about our available stocks.
Learn More: Should I Apply Aloe Vera After PRP Injections With Microneedling?