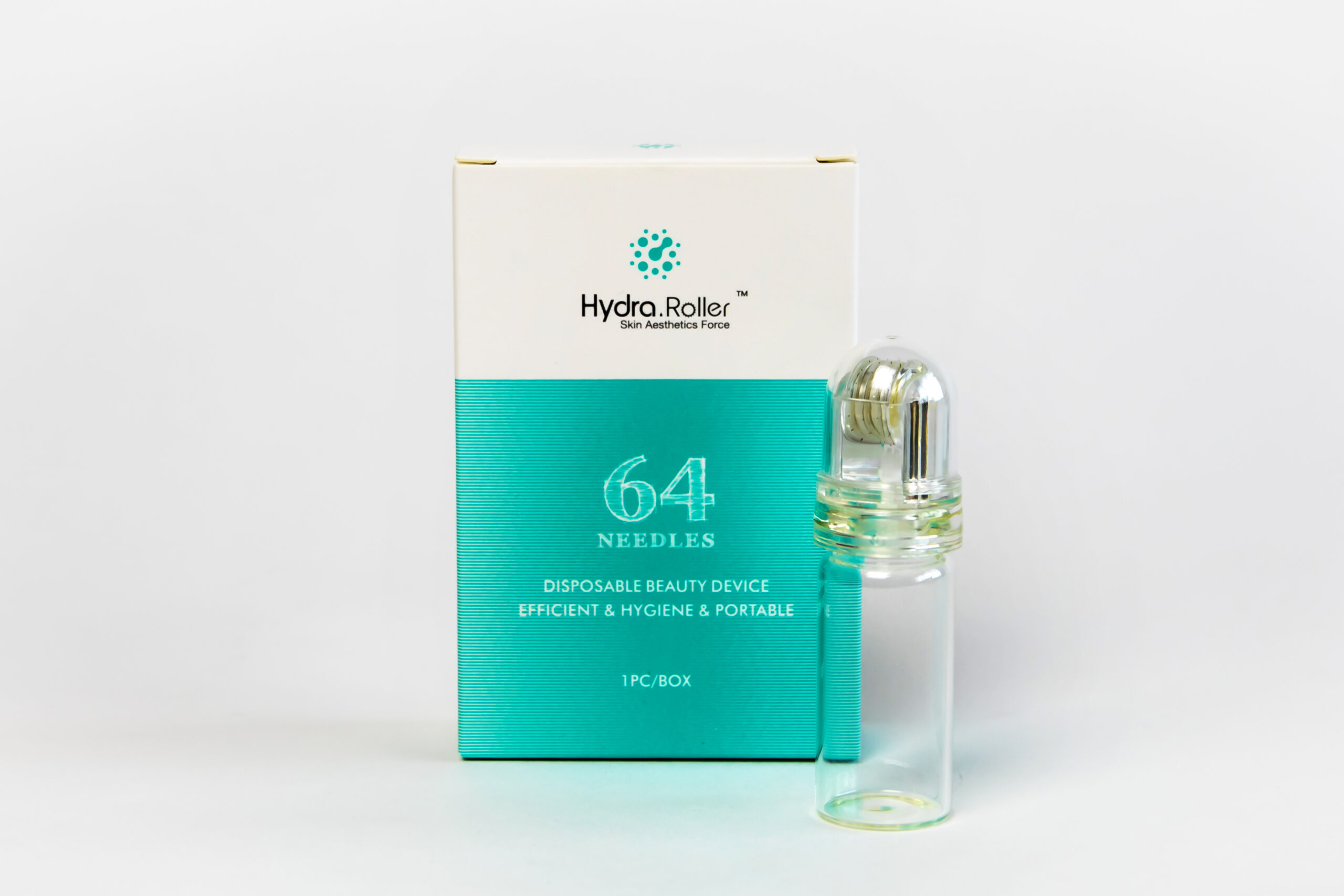 Hydra Roller – 0.5mm – Pack of 2
80 in stock
DIY microneedling has become a popular option for everyday individuals who want to see improvements on their skin and hair issues. But unlike other microneedling devices that are limited to increased collagen and elastin production, products like the hydra roller can take your microneedling treatment to the next level.
Equipped with an applicator vial, you can administer up to 5 mL of a serum of your choice as you conduct microneedling treatment. This ensures that serum is distributed deep into fresh microchannels, rather than administering it after treatment.
Our hydra rollers come in a pack of 2 disposable units. If you're interested in a device that has the applicator vial and the needles similar to a microneedling pen, check out FACE Med Store's bundle deals for the Hydra Pen H2 and the Hydra Pen's disposable needle cartridges.
Features of FACE Med Store's Hydra Rollers
Sharp titanium needles. Each hydra roller has 64 extremely fine titanium needles. Titanium needles have excellent abrasion resistance and take longer to go dull, which can minimize the discomfort during treatment and puncture consistent microchannels. Each needle measures 0.5mm, which is enough to trigger collagen production and provide treatment for the following:

Hair regrowth
Fine lines
Wrinkles
Open pores
Pigmentation marks
Acne scars
Light scars

5mL applicator vial. Can dispense most serums and other fluid skincare products to enhance your microneedling experience. The hydra roller's design ensures serums are evenly applied during treatment so that your microchannels can better absorb serum
Administer serums during microneedling. Rather than applying serums after treatment, you can apply these evenly onto fresh microchannels. This can increase the absorption and penetration of skincare products within the skin by up to 20x.
Benefits of Hydra Rollers
Deeper serum application. Each time you administer the hydra roller over your face or scalp, you can infuse the serum while the microchannels are still fresh. This can increase the serum's penetration and absorption by up to 20 times compared to applying serums after the treatment.
Smoother, firmer, healthier, and younger-looking skin. Hydra rollers provide more than your usual microneedling tool. It combines the features of microneedling – which boosts your collagen production and promotes skin cell regeneration – and the benefits of your serum of choice.
Stimulate hair follicles and improve hair growth. Microneedling can be used to promote hair regrowth as well. Use platelet-rich plasma to stimulate dormant hair follicles or use FACE Med Store's proprietary hyaluronic acid serum with PEP factor peptides to see healthier and thicker hair growth.
Using the Hydra Roller
Prior to your microneedling treatment, make sure the treatment area is clean. If you're doing a facial microneedling treatment, use a mild cleanser; for hair growth treatment, use your regular shampoo. Avoid microneedling if you have a bacterial infection or open wound on the treatment area.
Unscrew the applicator vial and fill it with up to 5mL of any serum of your choice. Ideally, you should use more viscous serums as thick serums can be difficult to dispense during treatment. Use the table below as a guidelines of serums that can and can't be used for microneedling treatment:
Safe to Use for Hydra Roller Treatment
Don't Use for Hydra Roller Treatment

Platelet Rich Plasma (PRP)
Hyaluronic Acid
Vitamin B (Niacinamide)
Growth Factors
Peptides
Ceramides

Retinoids
Vitamin C
Any serum that contains acid, such as (but not limited to):

AHA

BHA

Lactic acid
Glycolic acid
Re-attach the vial to the head and begin treatment as you would with any derma roller or microneedling device. To ensure the serum is dispensed properly, keep the unit perpendicular to the face.
After treatment, re-cap the hydra roller and dispose of it properly. Don't wash or reuse your hydra roller.
Disclaimer of warranty
No warranties or representations. Sellers and purchaser specifically acknowledge that except as otherwise set forth in this purchase agreement, sellers are selling and purchaser is purchasing the purchased equipment / tools "as is, where is". Seller is not providing any warranty for the product and not making any warranty, express or implied. Purchaser has inspected the equipment/tool, and is not relying on any representations or warranties of any kind.
Purchaser agrees and understands that it is solely the responsibility of the purchaser to know and understand the training and regulatory requirements of the state in which she/he is operating in order to use the product. Purchaser agrees to defend and indemnify seller for any misuse of the product and seller shall in no way be responsible for any injury, accident, malfeasance or misfeasance related to purchasers use of the product.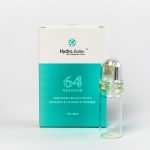 Hydra Roller – 0.5mm – Pack of 2
80 in stock