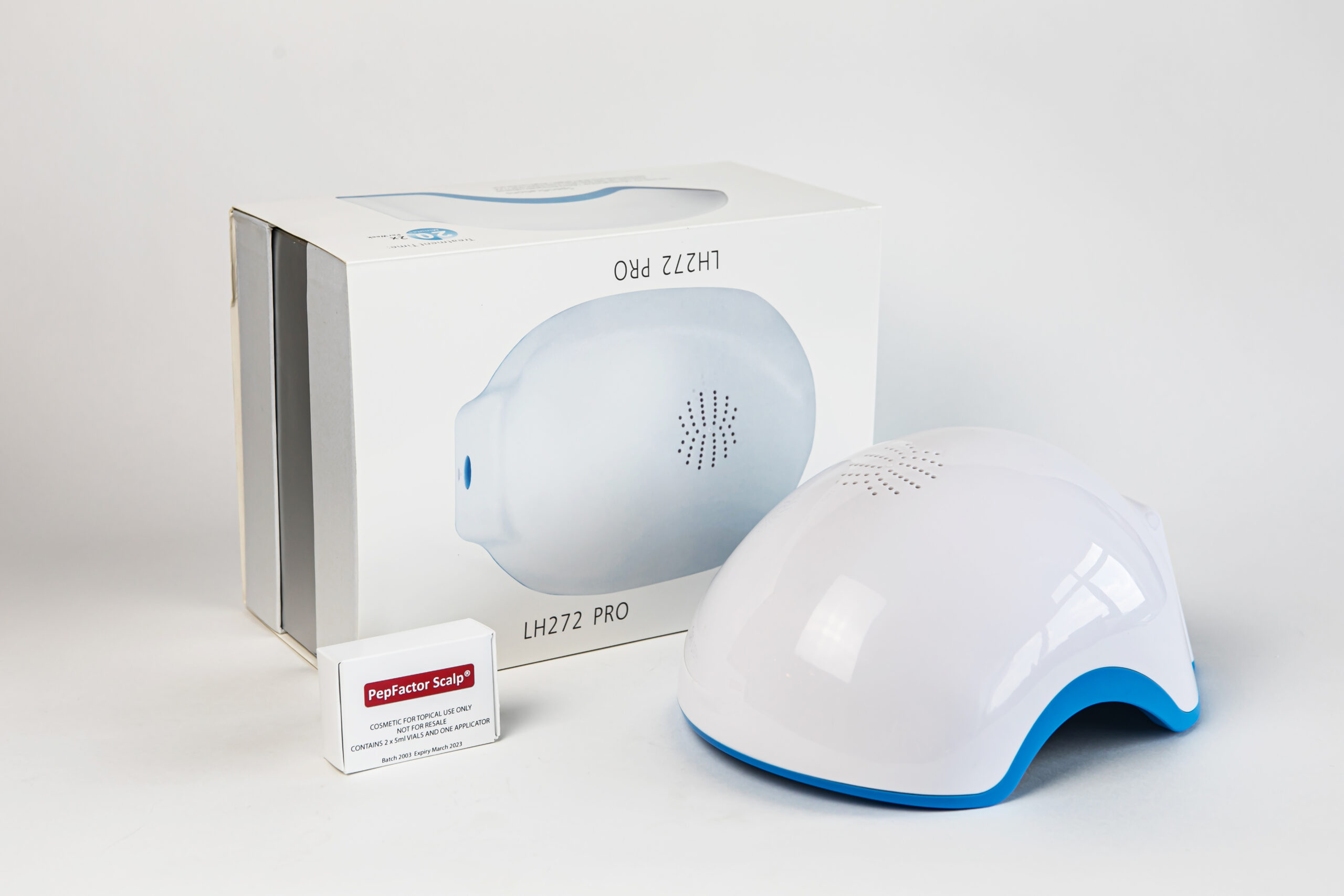 LH272 Laser Hair Growth Helmet + 6 Pep Factor for Scalp Rejuvination Bundle Pack
5 in stock
Laser hair therapy is one potential solution to stimulate miniaturized hair follicles, stop hair loss in its tracks, and gradually promote hair regrowth. Our LH272 laser hair growth helmet provides both aesthetic practices and everyday users a powerful, effective, and convenient way to stimulate hair follicles with frequent use. With its 272 diode lasers, you can promote blood flow back to your scalp's hair follicles and stimulate regeneration and hair regrowth.
At FACE Med Store, our clients get access to competitive prices and exclusive deals. This bundle includes our LH272 laser hair growth helmet and 6 vials of our PEP Factor for Scalp Rejuvenation. On top of the stimulating effect our laser helmet offers, our PEP Factor has basic Fibroblast Growth Factor and copper peptides that can stimulate fibroblasts to further promote hair growth. Let you or your patients experience better results when you add PEP Factor to your laser hair treatments.
Please note that products over $500 can not be refunded and are ineligible for return and can only be exchanged for other products or store credits.
Features of the Our LH272 Helmet + PEP Factor Bundle
272 diode lasers. Our laser hair growth helmet features 272 medical grade lasers that cover the entire scalp of an average human head. This provides maximum power and effectiveness to transfer light and heat energy onto the patient's scalp. With consistent use for up to 30 minutes every other day, your patients can gradually see the effects of their hair loss slowing down followed by visible hair growth.
Cordless and rechargeable unit. Provides users with maximum range and movement compared to plug-in units that require an outlet. If you're a home user, you can move around your home and do light activities while your laser treatment is ongoing.
Hair follicle stimulation. The LH272 stimulates blood flow to miniaturized hair follicles, making them healthier and producing stronger and thicker hair. This, combined with PEP Factor that can stimulate hair growth, can improve the appearance and health of your hair regrowth.
Wavelength: 678nm
Laser Hair Growth Treatment Benefits
Gradual hair restoration. Laser hair treatments stimulate hair follicles within the first 18 to 26 treatments to reduce thinning hair and stop further hair loss. By the 52nd treatment, your hair follicles should be healthy enough to produce healthier, stronger, and thicker hair.
Medical-grade laser therapy unit. Aesthetic practices can add laser helmet treatments to their services with this unit, while everyday home users can receive medical-grade treatments with its powerful lasers for a more cost-effective price.
Safely stimulate hair growth. PEP Factor doesn't require injections and is a topical serum that can safely stimulate hair growth. This can improve hair growth and the appearance of your hair in as little as 2 to 4 weeks.
Using Laser Hair Helmets
Before treatment, make sure that your laser helmet unit is fully charged. Wash your hair thoroughly with shampoo and conditioner, and then towel dry. Laser hair helmets can be worn safely with damp or dry hair. Avoid blow-drying your hair (which can make it fragile) or using hair styling products before treatment (this can affect how well lasers can reach your scalp).
Comb your hair to expose the areas where hair growth is thin or sparse to maximize the diode lasers' reach. Apply PEP Factor to the affected scalp area and massage it into your scalp.
Wear the laser helmet and ensure it's secure over your scalp. Turn it on and wear it for 20 to 30 minutes. Home users are free to move around and perform light tasks. After treatment, you may apply prescribed topical hair growth treatments as instructed by your dermatologist. Clean the unit before storing it away.
Contact FACE Med Store for inquiries and customer support.
Disclaimer of warranty
No warranties or representations. Sellers and purchaser specifically acknowledge that except as otherwise set forth in this purchase agreement, sellers are selling and purchaser is purchasing the purchased equipment / tools "as is, where is". Seller is not providing any warranty for the product and not making any warranty, express or implied. Purchaser has inspected the equipment/tool, and is not relying on any representations or warranties of any kind.
Purchaser agrees and understands that it is solely the responsibility of the purchaser to know and understand the training and regulatory requirements of the state in which she/he is operating in order to use the product. Purchaser agrees to defend and indemnify seller for any misuse of the product and seller shall in no way be responsible for any injury, accident, malfeasance or misfeasance related to purchasers use of the product.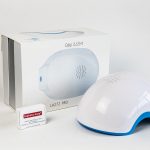 LH272 Laser Hair Growth Helmet + 6 Pep Factor for Scalp Rejuvination Bundle Pack
5 in stock