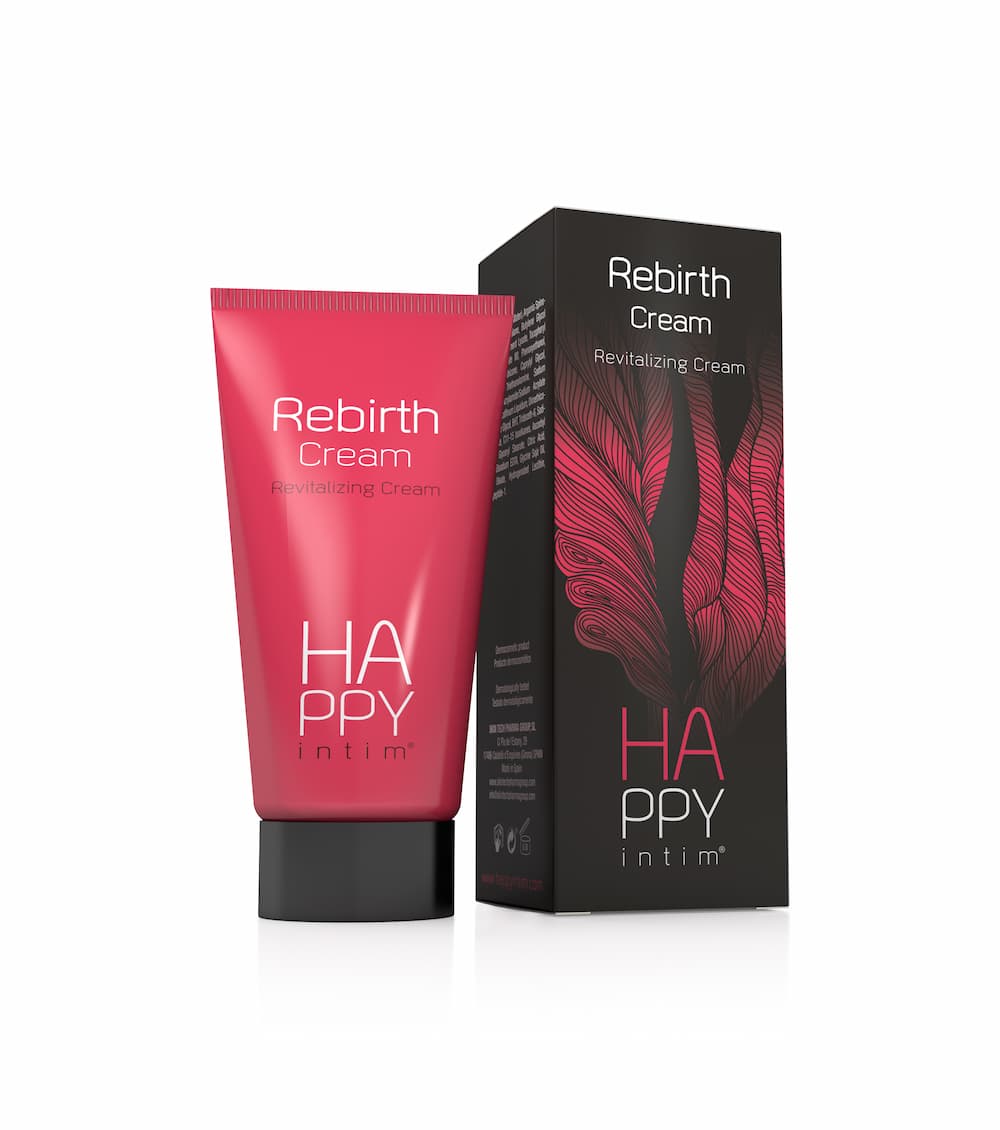 Happy Intim® Rebirth Cream – Wholesale
Price available to professional users only
Register
Taking care of intimate and sensitive areas is now easier and more convenient than ever with the help of cosmetic products from Happy Intim®. Focusing on intimate beauty, the brand offers a wide range of products specifically made for the rejuvenation and beautification of the skin in the anogenital area.
FACE Med Store helps providers and everyday users address the visible signs of aging in the intimate area with the Happy Intim® Rebirth Cream. Formulated with different moisturizing and revitalizing ingredients, the Rebirth Cream can help stimulate epidermal damage repair to restore skin elasticity and correct the tone and texture of the intimate and sensitive areas.
We also offer other medical-grade tools and supplies that can be used by providers and everyday users for skin rejuvenation and body care. For more skin and body treatments, see our other products:
What Makes It Effective for Smoothing Skin: Overview of Its Active Ingredients
Happy Intim® Rebirth Cream is a dermatologically tested skin rejuvenation cream that can help reverse the visible signs of aging in intimate areas, such as loss of skin elasticity, uneven skin tone, and dryness. It's specially formulated with active ingredients that are gentle on all skin types and promote skin repair on a dermal level.
Vitamin E – This skin vitamin provides Happy Intim® Rebirth Cream an additional antioxidant effect to reduce free radical damage. It can also increase skin defense to prevent other signs of premature aging on the skin in sensitive areas.
Vitamin C – Happy Intim® Rebirth Cream also contains vitamin C which is an essential hydrating and anti-aging ingredient in many skin and body care products today. Aside from being a potent antioxidant, it may also improve the color of the skin to lessen the darkening of the intimate area.
Bifida ferment lysate – This is a form of probiotic derived from the fermentation of Bifidobacterium longum, a lactic acid bacterium found in the digestive system. When used in professional treatments for skin and body, Bifida ferment lysate is believed to help manage inflammation and lessen skin sensitivity. This ingredient may help in improving the skin barrier of intimate areas.
Hyaluronic Acid – Happy Intim® Rebirth Cream is also made with hyaluronic acid which provides immediate smoothness and 24 hours hydrating complex to the skin around the intimate area. It deeply hydrates and nourishes the skin, as well as boosts collagen production to bring back skin elasticity.
Argan Oil – Made from the kernels of argan tree, this plant-based oil is beneficial for enhancing skin moisture and strengthening elasticity. It also contains plenty of skin-boosting nutrients such as vitamin E, phenols, and fatty acids for the overall improvement of the skin's appearance.
CG-bFGF – Also known as the basic fibroblast growth factor, this helps stimulate cell regeneration and promote collagen production for skin rejuvenation. The combination of this dermal growth factor and hyaluronic acid in Happy Intim® Rebirth Cream provides excellent epidermal damage repair capacity for skin renewal in intimate areas.
Benefits of Using Happy Intim® Rebirth Cream
Provides immediate smoothing effect. With its moisturizing and nourishing ingredients, Happy Intim® Rebirth Cream can provide an immediate intimate smoothing effect that can last for a long time, with regular application.
Promotes skin rejuvenation and color correction. The intimate areas will also visibly lighten and achieve a more even-toned texture and complexion with consistent use of Happy Intim® Rebirth Cream.
Increases skin protection from free radicals. Many factors such as environmental pollutants and frequent shaving can damage the skin barrier in the intimate area. With Happy Intim® Rebirth Cream, it can enhance skin defense and promote cellular growth to minimize free radical damage and signs of aging.
How to Use Happy Intim® Rebirth Cream
Happy Intim® Rebirth Cream is best-used after a skin peeling treatment with the Happy Intim® Vigorate Mix. As an aftercare product, the Rebirth Cream can be directly applied to clean skin around the intimate genital areas. Clients can use it at least once a day for the following weeks after treatment.
Contact FACE Med Store to know more information about the proper usage of this cream or to inquire about our other Happy Intim® products. For inquiries about our supplies and new products, get in touch with our customer service team today.
Disclaimer of warranty
No warranties or representations. Sellers and purchaser specifically acknowledge that except as otherwise set forth in this purchase agreement, sellers are selling and purchaser is purchasing the purchased equipment / tools "as is, where is". Seller is not providing any warranty for the product and not making any warranty, express or implied. Purchaser has inspected the equipment/tool, and is not relying on any representations or warranties of any kind.
Purchaser agrees and understands that it is solely the responsibility of the purchaser to know and understand the training and regulatory requirements of the state in which she/he is operating in order to use the product. Purchaser agrees to defend and indemnify seller for any misuse of the product and seller shall in no way be responsible for any injury, accident, malfeasance or misfeasance related to purchasers use of the product.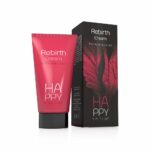 Happy Intim® Rebirth Cream – Wholesale
Register