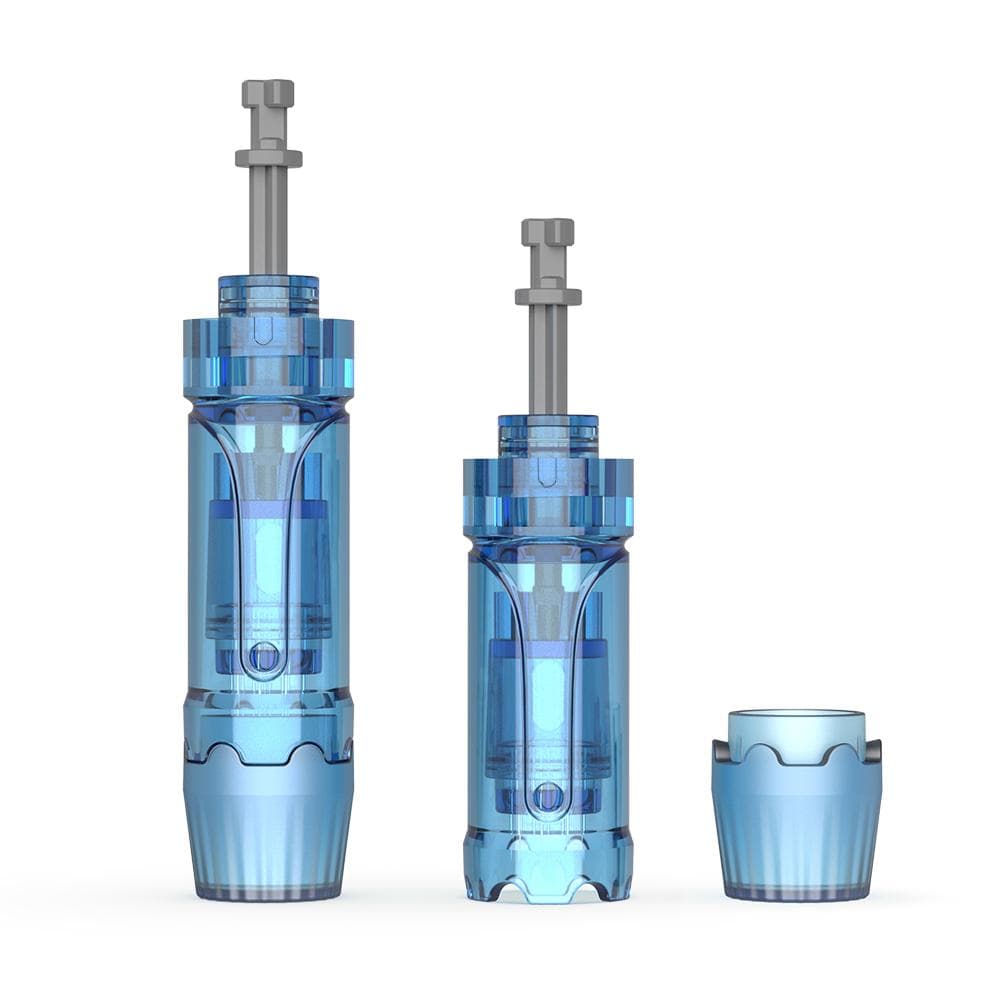 Dr. Pen A9 Ultima Pro Microneedling Pen Plus 5-HA Serum and 10 EGF Masks
7 in stock
The Dr. Pen Ultima series has long been the trusted professional microneedling pen for many cosmetic practices. With the release of the Dr. Pen A9, providers and patients alike can enjoy further innovations with this new needling pen, especially with its improved safety features like backflow protection that prevents cross-contamination and infection.
As an experienced provider of cosmetic products for in-clinic and personal care, FACE Med Store stocks the best tools and supplies to improve your beauty routine, no matter your skin type. With the introduction of the Dr. Pen A9 Ultima Pro, we can guarantee that you'll have everything you need to keep your treatments going – from the right type of needle to an extra cartridge or two.
At FACE Med Store, we offer medical-grade products needed for everyday users and practices looking for quality supplies at competitive costs. For other skincare treatments and instruments, check out our other products:
Features of The Dr. Pen A9 Ultima Pro Microneedling Pen: Say Goodbye To Backflow and More
Improved backflow protection. There's nothing worse than backflow with your microneedling equipment, which is why the Dr. Pen A9 Ultima Pro is so special: it's built with a dedicated backflow protection system. This dermapen prevents any blood or fluids from leaking into the needle/cartridge when used, which drastically lowers the risk of cross-contamination or infection for the patient.
Improved valve needle cartridge design. With a 3-bayonet lock design, the Dr. Pen A9 is far more secure and easy to use for longer periods. A built-in isolation chamber ensures that the needle cartridge is kept in a sterile environment, drastically lowering the risk of surface contamination and infections after skin treatment.
Easy-to-read LED gear speed display. With 6 different needle speeds, the easy-to-read LED display allows providers to see what speed the needles are at a glance. This allows them to adjust the speed on-demand, and change it so it better fits more difficult areas of the face without sacrificing the patient's comfort.
Why Use The Dr. Pen A9 Ultima Pro?
Improves your treatment. As one of the latest innovations in microneedling technology, the Dr. Pen A9 Ultima Pro can drastically improve your microneedling treatments without too much effort on your part. Skilled use of the device can give your patients better outcomes, especially for long-term treatments.
Avoids serious side effects. The design of the Dr. Pen A9 Ultima Pro doubles down on safety and hygiene, ensuring that the needles have as minimal contact as possible with possible contaminants. It's especially effective at preventing backflow into the pen, which makes your procedure safer and more hygienic for your patients.
Cost-effective for your bottom line. While it is the latest in the Dr. Pen Ultima microneedling line, FACE Med Store offers it at accessible prices so you can provide better services without worrying about overall costs. We also carry replacement needles and cartridges for easier long-term use.
How to Use The Dr. Pen A9 Ultima Pro Microneedling Pen
Follow directions on the packaging. Check the speed, power, cartridge availability, and depth of penetration before treatment. Remember to wash the face before use, target small treatment areas for better coverage, and never reuse cartridges. The Dr. Pen A9 Ultima Pro microneedling pen is for professional, in-clinic use only. Say goodbye to backflow today when you order your Dr. Pen A9 Ultima Pro.
Contact FACE Med Store for more inquiries about our new products or to get in touch with customer support.
Disclaimer of warranty
No warranties or representations. Sellers and purchaser specifically acknowledge that except as otherwise set forth in this purchase agreement, sellers are selling and purchaser is purchasing the purchased equipment / tools "as is, where is". Seller is not providing any warranty for the product and not making any warranty, express or implied. Purchaser has inspected the equipment/tool, and is not relying on any representations or warranties of any kind.
Purchaser agrees and understands that it is solely the responsibility of the purchaser to know and understand the training and regulatory requirements of the state in which she/he is operating in order to use the product. Purchaser agrees to defend and indemnify seller for any misuse of the product and seller shall in no way be responsible for any injury, accident, malfeasance or misfeasance related to purchasers use of the product.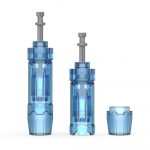 Dr. Pen A9 Ultima Pro Microneedling Pen Plus 5-HA Serum and 10 EGF Masks
7 in stock