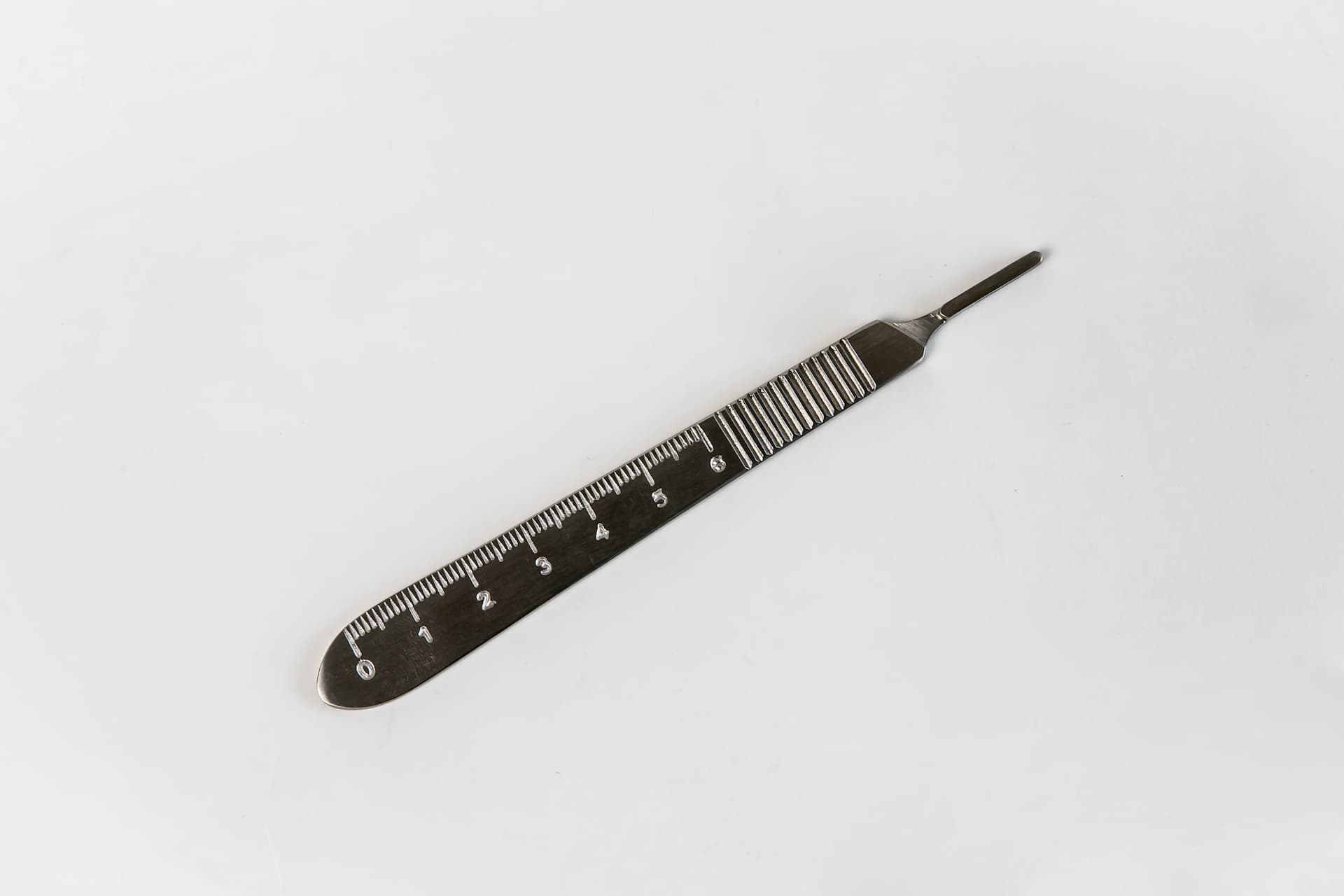 Scalpel handle Only
10 in stock
Scalpels are a crucial part of most medical and cosmetic procedures, being used in anything from surgical incisions to dermaplaning. Since it's often involved in procedures that break the skin, it's important to have high-quality scalpel blades to make sure the treatment goes well.
FACE Med Store offers a stainless steel scalpel handle to fit your scalpel blade, allowing you to make any incision and conduct other treatments safely and efficiently. By giving you a scalpel handle that can easily fit your scalpel blades, we offer users a greater degree of freedom with their procedure, reducing the risk of injury while improving infection control.
At FACE Med Store, we offer medical-grade products needed for everyday users and practices looking for quality supplies at competitive costs. For other surgical instruments, check out our other products:
Features Of Our Scalpel Handle
Compatible with #10 surgical scalpel blades. The #10 scalpel blade is one of the most common scalpel blade sizes and is often used in a variety of incisions on the skin. This ensures that your handle is compatible with most surgical blades and cuts down the cost of finding a scalpel blade that can fit.
Made from stainless steel. In contrast to a plastic handle, stainless steel handles are far more durable and easier to keep sterile between procedures. This also means that you don't need to constantly replace your scalpels, saving your expenses on surgical supplies.
Multiple-use. The durable construction of the scalpel handle allows users to use several scalpels during the lifetime of the handle, provided that the scalpel blades and handles are kept sterile during the treatment.
Benefits Of Using A Scalpel Handle
Improves your performance. A quality product like a stainless steel scalpel handle will make the delicate task of handling a scalpel a lot easier, allowing you to make a precise skin incision or other movements needed for your treatment.
Reduces the risk of side effects. Durable, sterile, and compatible with a scalpel blade of the right size, a scalpel handle can drastically reduce the risk of infection and injury in your treatments. This allows you to provide high-quality yet safe services for your patients.
Cost-effective solutions for your operations. A reliable scalpel handle can be safely used with more than one scalpel blade, reducing your overall costs for purchasing medical supplies. This also comes with the benefit of keeping your tools sterile between treatments.
Using Scalpel Handles
To use your scalpel handle, make sure that you have the right size of scalpel blade to fit. This particular scalpel handle is best for #10 scalpel blades.
Take the scalpel blade with forceps, and hold the scalpel handle in the other hand. Insert scalpel blade into the appropriate slot until it clicks into position. At no point during the process should your fingers (even if gloved or sterilized) make contact with the scalpel blade.
To remove the scalpel blade from the scalpel handle, use forceps again to remove the blade from the slot, with the point facing away from you or other people. Slowly slide the blade away from the handle and dispose of it in a sharps container.
Contact FACE Med Store for more inquiries about our new products or to get in touch with customer support.
Disclaimer of warranty
No warranties or representations. Sellers and purchaser specifically acknowledge that except as otherwise set forth in this purchase agreement, sellers are selling and purchaser is purchasing the purchased equipment / tools "as is, where is". Seller is not providing any warranty for the product and not making any warranty, express or implied. Purchaser has inspected the equipment/tool, and is not relying on any representations or warranties of any kind.
Purchaser agrees and understands that it is solely the responsibility of the purchaser to know and understand the training and regulatory requirements of the state in which she/he is operating in order to use the product. Purchaser agrees to defend and indemnify seller for any misuse of the product and seller shall in no way be responsible for any injury, accident, malfeasance or misfeasance related to purchasers use of the product.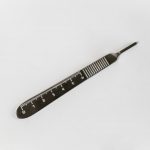 10 in stock