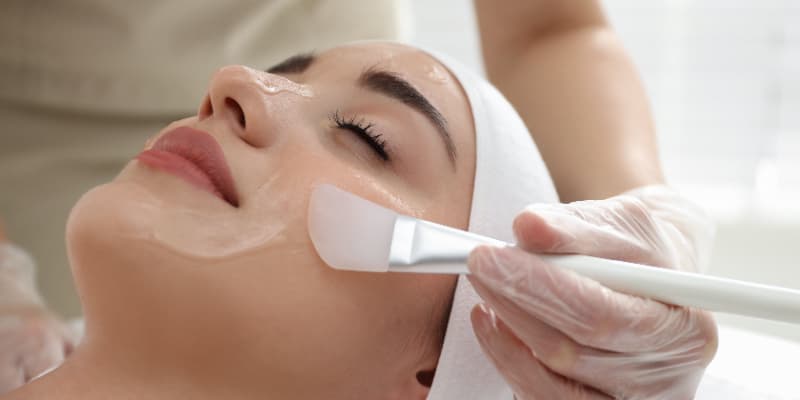 Skin Care and Skin Therapy
In stock
Discover how you can help your patients bring out their natural beauty and improve their skin health with our comprehensive Skin Care and Skin Therapy Course. This training module is designed to help skin care professionals in the beauty industry to develop their knowledge and practical skills in cosmetic procedures.
This course also covers the fundamentals of home-based treatments and provides insights on how you can make proper recommendations for a patient's skincare routine based on their specific conditions and needs.
Please give up to 24 hours for your course to activate after purchasing.
Skin Care and Skin Therapy Videos
Skin Care and Skin Therapy Course
Skin Care and Skin Therapy - Table of Contents
What's Included
Online Lessons
Chapter 1: Pre Course Knowledge Evaluation
Chapter 2: Learning Objectives
Chapter 3: Recap On Skin And Facial Anatomy
Chapter 4: Recap On Skin Ageing
Chapter 5: Skin Classification Systems
Chapter 6: Self Assessment 1
Chapter 7: Skin Care – The Basics
Chapter 8: Self Assessment 2
Chapter 9: Skin Care For Specific Skin Concerns
Chapter 10: Chemical Peels
Chapter 11: Skin Science
Chapter 12: Types Of Chemical Peels
Chapter 13: Self Assessment 3
Chapter 14: Choosing The Right Peel
Chapter 15: Alpha Hydroxy Acid (AHA) Peels
Chapter 16: Self Assessment 4
Chapter 17: Beta Hydroxy Acid (BHA) Peels
Chapter 18: Miami Peels
Chapter 19: Jessner Peels
Chapter 20: Trichloroacetic Acid (TCA) Peels
Chapter 21: Phenol Peels
Chapter 22: Self Assessment 5
Chapter 23: Patient Consultation
Chapter 24: Peel Protocol
Chapter 25: Side Effects
Chapter 26: Chemical Peels – Summary
Chapter 27: Microneedling
Chapter 28: Led Therapy
Chapter 29: Self Assessment 6
Chapter 30: Microdermabrasion
Chapter 31: Final Assessment Quiz
Features of Our Skin Care and Skin Therapy Training Course: What to Expect
Basics of Home-based and In-Clinic Skin Treatments. Whether you're offering in-clinic facial treatments or home services, this skincare course will help an esthetician learn more about the best practices for addressing different aesthetic concerns. This will also help familiarize the facial specialist with the tools and instruments needed to perform a skincare treatment.
Understanding Different Skin Care Products. This course also provides a rundown of the common natural skincare products that can be recommended to patients. This will talk about the science behind the formulation of a skincare product and how its ingredients can affect a patient's skin health.
Fundamentals of Skin Analysis and Management. Not all patients have the same problem and it's important that you also know how to accurately diagnose their skin condition. This course will equip you with a better understanding of how to assess an individual's skin type so you can confidently have an effective skincare treatment plan.
Benefits of Signing Up for Our Skin Care and Skin Therapy Training Courses
Guaranteed results and patient satisfaction.
Improving your aesthetic team's competence in skincare treatments and cosmetic procedures can help ensure the best possible results for your patients. This may also help improve your practice's reputation and establish your position as a leading provider of skin care and beauty therapy.
Broadened practitioner skillset and range of offerings.
By learning more about the different skin treatments, you can expand your practice's menu and provide more advanced procedures to your patients. This skincare course explains the different functions of facial peels, microneedling, microdermabrasion, and LED therapy so you can offer more effective treatments.
Minimizes adverse events and complications from skin therapy.
Having an in-depth understanding of the various treatments and natural skin care products can help you avoid mistakes that may cause serious side effects to the patient. Upon course completion, you can also expect to have more knowledge about the best aftercare practices that will help your patients recover from their treatments.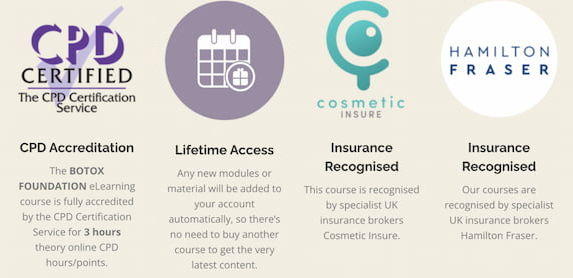 Disclaimer About Our Skin Care and Skin Therapy Training Courses
This skincare and beauty therapy course is intended to be taken by a skin care professional who has a background and practical training in medical aesthetics. It's not meant for use by individuals who want to learn about facial skincare treatments on their own.
This manual also doesn't provide CME credits and should not be considered as a substitute for training courses that offer official certifications. Providers may still need to apply to accredited programs to become a certified skin care specialist.
Our Skin Care and Skin Therapy training course is available for a 6-months subscription. Call FACE Med Store for more information about this skin care course or get in touch with our customer support for questions about our products.
Disclaimer of warranty
No warranties or representations. Sellers and purchaser specifically acknowledge that except as otherwise set forth in this purchase agreement, sellers are selling and purchaser is purchasing the purchased equipment / tools "as is, where is". Seller is not providing any warranty for the product and not making any warranty, express or implied. Purchaser has inspected the equipment/tool, and is not relying on any representations or warranties of any kind.
Purchaser agrees and understands that it is solely the responsibility of the purchaser to know and understand the training and regulatory requirements of the state in which she/he is operating in order to use the product. Purchaser agrees to defend and indemnify seller for any misuse of the product and seller shall in no way be responsible for any injury, accident, malfeasance or misfeasance related to purchasers use of the product.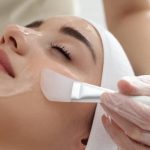 Skin Care and Skin Therapy
In stock