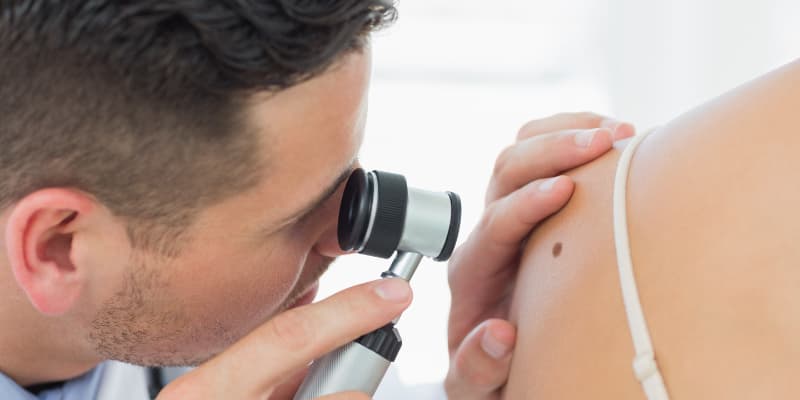 Introduction to Skin Lesion Identification
In stock
Clinical practice must be familiar with dermatoscopy to administer key diagnostic tests like checking for malignant melanoma, skin biopsy, or skin cancer screening. Practitioners need to master dermatoscopy to guarantee diagnostic accuracy of skin lesions and to recommend patients the appropriate treatments quickly and efficiently.
FACE Med Store has extensive experience in helping general practice doctors, dermatologists, and family physicians with the tools, equipment, and supplies that they need for their practice. In the interests of advancing continuing medical education, we've also created courses like the Introduction To Dermatoscopy to help you provide your patients with the care that they need.
Please give up to 24 hours for your course to activate after purchasing.
Introduction to Skin Lesion Identification Videos
Dermatoscopy Introduction
Introduction to Skin Lesion Identification - Table of Contents
What's Included
Online Lessons
Chapter 1: Pre Course Knowledge Eval
Chapter 2: What To Expect?
Chapter 3: Introduction To Skin Assessment
Chapter 4: Introducing Dermatoscopy
Chapter 5: Benign Skin Lesion Identification
Chapter 6: Malignant Skin Lesion Identification
Chapter 7: Self Assessment
Chapter 8: The Referral Process
Chapter 9: Conclusion
Chapter 10: Reference List
Chapter 11: Final Assessment
Features of Our Introduction To Dermatoscopy: Identify Skin Lesions Quickly and Efficiently
Differentiate malignant from benign skin growths. Given the variety of different causes, symptoms, and complications from skin lesions, providers will need to learn how to differentiate malignant skin lesions from benign ones. This allows them to recommend the treatments needed for their patients without any delay.
Diagnose the different kinds of malignant skin lesions. Providers will also learn how to differentiate the different kinds of malignant skin lesions, looking for the specific dermatoscopic features that characterize each skin condition.
Discuss the role of dermoscopy in general practice. Students will learn the necessity of dermatoscopy during the course, allowing a general practitioner insight into why this diagnostic tool is so crucial to the operation of their practice – and its overall significance to dermatology.
Why Go Through Our Introduction to Dermatoscopy
Improves your treatment.
A deeper understanding of dermatoscopy will help you handle patient concerns better before actually sending them off to treatment. This is especially crucial for cases where more specialist knowledge and screening are required before starting a procedure.
Avoids adverse complications.
By learning the right signs to watch out for under a dermatoscopy, providers can apply the right types of treatment to the specific skin condition, avoiding any adverse effects that may occur because of improper treatment.
Lets you access reference materials easily.
As a foundational skill in cosmetic and medical practices, students will be able to access the information in this module even after course completion. This allows you to provide a consistent standard of care, and a foundational understanding that can allow you to pursue advanced courses.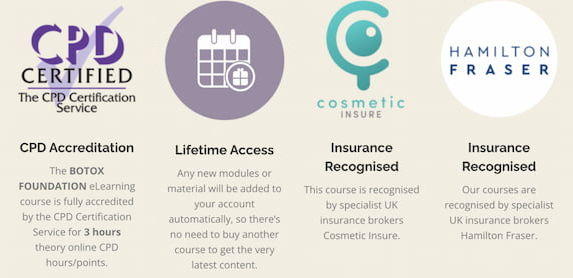 Disclaimer About Our Introduction to Dermatoscopy
This course is meant for medical doctors and other trained and licensed health professionals. It is not meant to be a resource for patients and the general public to use to diagnose their own skin lesions. If you display symptoms of skin lesions, please consult your primary care providers or dermatologists.
This course aims to give you the practice and knowledge needed for proper dermoscopy use. It does not cover treatments for different skin diseases or what to do after a diagnosis of a benign lesion. Please check our other courses.
Contact FACE Med Store for more inquiries about our new products or to get in touch with customer support.
Disclaimer of warranty
No warranties or representations. Sellers and purchaser specifically acknowledge that except as otherwise set forth in this purchase agreement, sellers are selling and purchaser is purchasing the purchased equipment / tools "as is, where is". Seller is not providing any warranty for the product and not making any warranty, express or implied. Purchaser has inspected the equipment/tool, and is not relying on any representations or warranties of any kind.
Purchaser agrees and understands that it is solely the responsibility of the purchaser to know and understand the training and regulatory requirements of the state in which she/he is operating in order to use the product. Purchaser agrees to defend and indemnify seller for any misuse of the product and seller shall in no way be responsible for any injury, accident, malfeasance or misfeasance related to purchasers use of the product.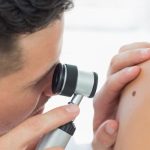 Introduction to Skin Lesion Identification
In stock