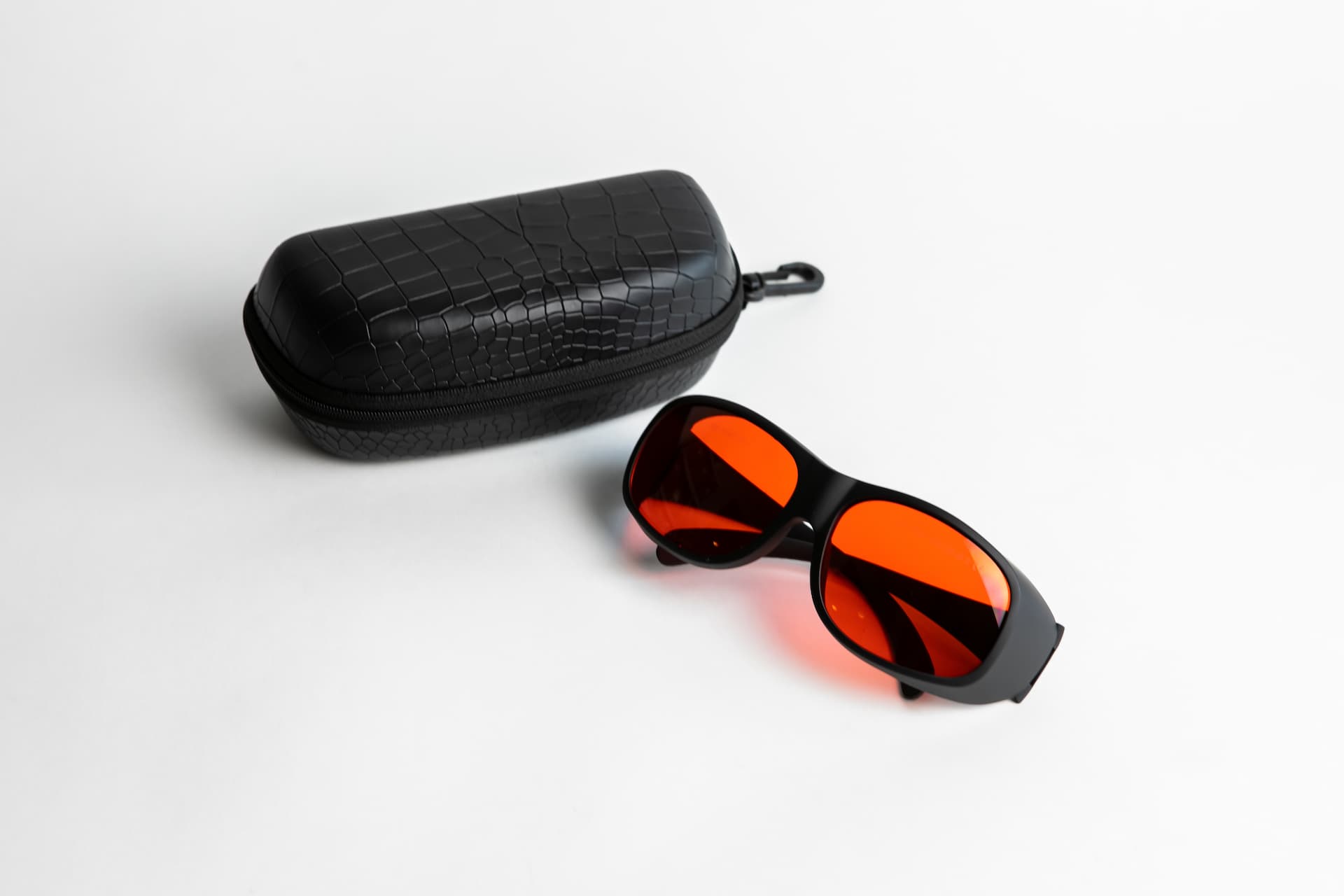 Laser Safety Goggles (200-540nm)
16 in stock
Laser safety glasses are one of your must-have supplies if your practice offers any type of laser treatment. Whether you're offering any type of laser treatment, it's crucial to protect your eyes, as well as the eyes of your staff and your patients during these procedures. With FACE Med Store, get goggles that can safely protect the eyesight of everyone in the room without affecting your staff's performance and vision when operating lasers.
Why Get Laser Safety Goggles?
Synthesized from polycarbonate. Made with light-absorbing materials from Europe and North America, they're built for quality and performance.
Durable and scratch-proof. The safety glass of the goggles are resistant to scratches and doesn't take damage when exposed to resistance or fall damage.
Can work for all types of lasers. As long as the laser's wavelength is within 200 to 540 nanometers, these goggles can safely protect its users from potential laser damage to the eyes.
LB Rating: 315-540 nanometers, DIRM LB6
Optical Density: 7+
Benefits of Laser Safety Goggles
Prevent retinal and corneal burns. Damaging wavelengths can cause burn injuries to the retinas and corneas, which can be long-term or permanent for some patients and can result in blindness.
Compliant with OSHA standards. Under U.S. OSHA standards, you and your staff need to wear laser safety glasses when operating lasers classified under Class 3b or Class 4. For an added layer of protection for everyone involved, it's much better to have everyone wear laser safety goggles during any laser treatment session to reduce the risk of laser exposure and permanent eye damage.
Can be worn over prescription glasses. These goggles are large enough for technicians with prescription glasses to continue putting on eyewear while still protecting their eyes from laser wavelengths. It doesn't affect your or your staff's performance when using laser equipment.
Safe and comfortable to wear. Laser glasses can be safely cleaned and disinfected for new patients to help get the most value out of your glasses. They're also comfortable to wear and can perfectly fit most patients, even with prescription glasses.
Reduce the risk of permanent eye damage. Even for minor laser hair removal or laser vein removal sessions for lower areas of your body, the risk of direct, indirect, or reflected laser light hitting your eyes and causing eye damage or permanent blindness is still present. With the right protection and laser safety eyewear, you can prevent laser exposure and protect everyone involved.
Using Laser Safety Goggles
If your clinic's laser equipment comes with safety glasses, make sure to get glasses with the same wavelength and optical density to ensure you're getting sufficient protection for your eyes. These laser safety goggles can protect your eyes from lasers with wavelengths up to 540nm. FACE Med Store also offers laser safety goggles with 740nm-1100nm protection for invisible infrared lasers.
To determine what your laser equipment's wavelength output is, check the equipment, its provided laser goggles, or the operating manual. If you're unsure about the right type of laser safety glasses you should get, check with your laser equipment manufacturer.
Disclaimer of warranty
No warranties or representations. Sellers and purchaser specifically acknowledge that except as otherwise set forth in this purchase agreement, sellers are selling and purchaser is purchasing the purchased equipment / tools "as is, where is". Seller is not providing any warranty for the product and not making any warranty, express or implied. Purchaser has inspected the equipment/tool, and is not relying on any representations or warranties of any kind.
Purchaser agrees and understands that it is solely the responsibility of the purchaser to know and understand the training and regulatory requirements of the state in which she/he is operating in order to use the product. Purchaser agrees to defend and indemnify seller for any misuse of the product and seller shall in no way be responsible for any injury, accident, malfeasance or misfeasance related to purchasers use of the product.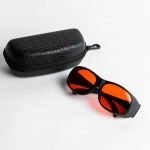 Laser Safety Goggles (200-540nm)
16 in stock