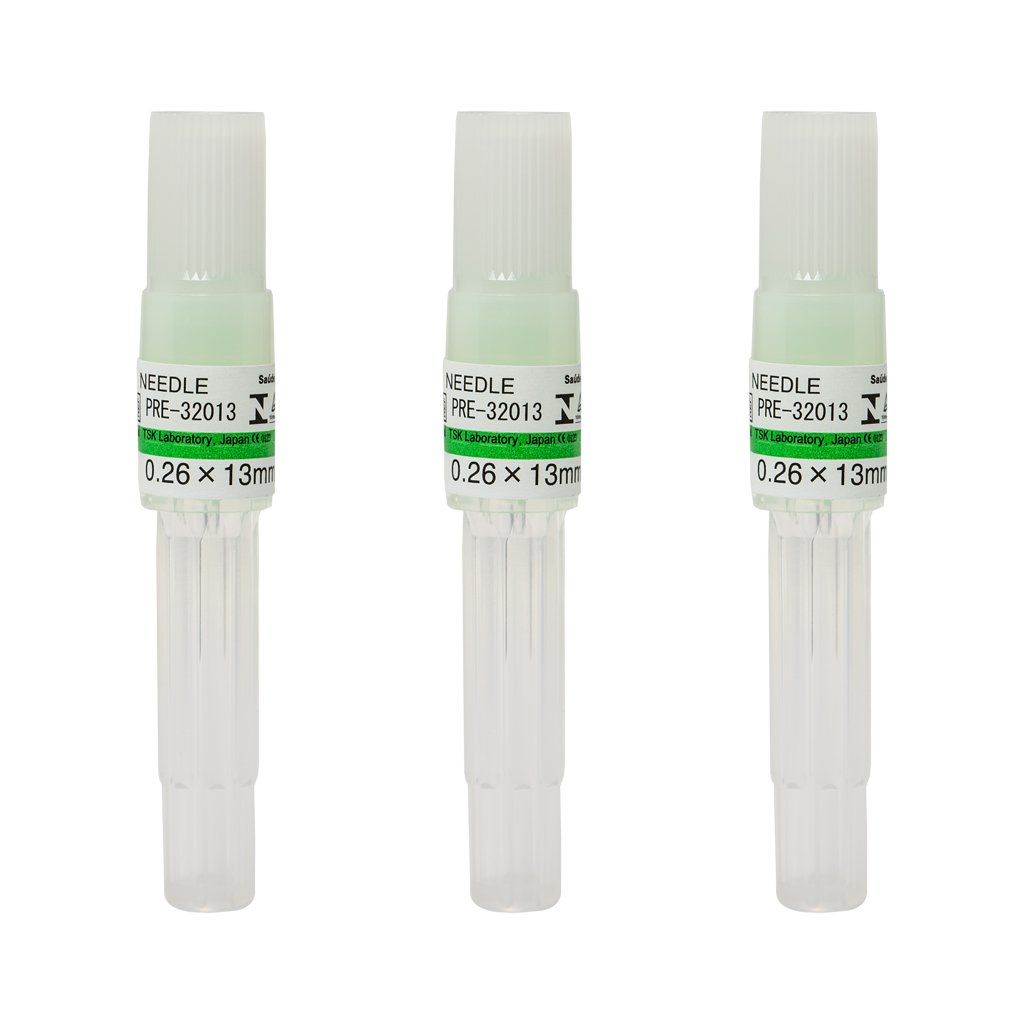 Plasma Fibroblast Pen Needles – Pack of 20
9 in stock
Plasma pen treatment has rapidly risen in popularity as a way to rejuvenate your dermis layer by helping increase collagen production. This can potentially improve skin texture, lighten wrinkles/fine lines, and overall improve your skin cells. With plasma pen skin treatments, you can experience skin regeneration without the need for cosmetic surgery.
FACE Med Store provides sterile and compatible plasma fibroblast pen needles, which allow you to keep up your cosmetic skin treatments without needing to worry about a lack of supplies. With this product, you'll be able to carry on with your plasma fibroblast pen procedure without interruptions.
At FACE Med Store, we offer medical-grade products needed for everyday users and practices looking for quality supplies at competitive costs. For other skin rejuvenation treatments, check out our related products:
Features Of Our Plasma Fibroblast Needles
Medical-grade quality. Sturdy construction and sterile packaging ensure the best result while helping you avoid adverse side effects and complications like infections. Suitable for all types of fibroblast treatment.
Compatible with FACE Med Store's plasma pen. No need to worry about compatibility with unauthorized plasma pens: these plasma fibroblast pen needles suit our official plasma pen product.
Affordable without compromising quality. As long-term providers of medical tools and supplies, FACE Med Store sells our needle treatments and equipment at accessible prices without compromising on the quality of our product.
Benefits Of Using An Authorized Plasma Fibroblast Pen Needle
Avoids serious side effects. Medical grade equipment like a sterilized needle can help patients avoid serious side effects like skin irritation or infection after their treatments, which are crucial for consistent procedures like plasma pen treatment.
Ensures quality results. Using the proper plasma fibroblast pen needles can also make precise and clean micro-incisions on the skin, allowing the fibroblast to reach the skin cells without causing excessive trauma to the dermal layer.
Cost-effective for your bottom line. Having an excess supply of needles ensures that you'll never have to interrupt your treatments to restock – and with 20 needles in one pack, you'll get more mileage out of a single purchase.
Using The Plasma Fibroblast Pen Needle
First of all, providers should only use these needles with FACE Med Store's own plasma pen. There is no guarantee that these needles will work with other plasma pen brands, and there can be substantial risks if they are used with unauthorized plasma pens.
Our authorized plasma pens have instructions on the packaging about how to use these plasma fibroblast pen needles and should be followed to ensure that no complications occur in the plasma pen treatment.
For any questions about our plasma pen, fibroblast treatments, and other information on our products, please check the recent posts on our blog. Keep in mind that the use of these plasma fibroblast pen needles (and plasma pen treatments) should only be done with a trained esthetician or cosmetic provider.
Contact FACE Med Store for more inquiries about our new products or to get in touch with customer support.
Disclaimer of warranty
No warranties or representations. Sellers and purchaser specifically acknowledge that except as otherwise set forth in this purchase agreement, sellers are selling and purchaser is purchasing the purchased equipment / tools "as is, where is". Seller is not providing any warranty for the product and not making any warranty, express or implied. Purchaser has inspected the equipment/tool, and is not relying on any representations or warranties of any kind.
Purchaser agrees and understands that it is solely the responsibility of the purchaser to know and understand the training and regulatory requirements of the state in which she/he is operating in order to use the product. Purchaser agrees to defend and indemnify seller for any misuse of the product and seller shall in no way be responsible for any injury, accident, malfeasance or misfeasance related to purchasers use of the product.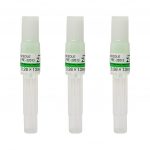 Plasma Fibroblast Pen Needles – Pack of 20
9 in stock