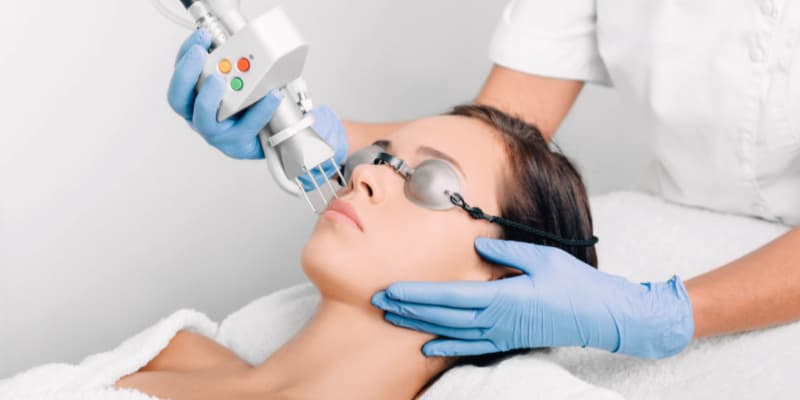 Laser Hair Reduction
In stock
For aestheticians looking for one of the best ways to remove hair without too much hassle on their part and discomfort for their patients, an aesthetic laser is one of the best possible solutions. Able to remove hair without harming the surrounding skin and tissue, it's one of the procedures that a medical spa or a cosmetic clinic needs to stay competitive within the market.
FACE Med Store has plenty of experience providing our clients with the tools and knowledge needed to conduct their treatments. For laser procedures concerning hair removal, we've compiled this course on everything you need to know to administer your laser treatment with outstanding results.
Please give up to 24 hours for your course to activate after purchasing.
Laser Hair Reduction Videos
Laser Hair Reduction - How does it work?
Laser Hair Reduction - Table of Contents
What's Included
Online Lessons
Chapter 1: Pre Course Knowledge Evaluation
Chapter 2: Learning Objectives
Chapter 3: Introduction To Lasers
Chapter 4: Introduction To Laser Hair Reduction
Chapter 5: Hair Reduction Lasers
Chapter 6: Self-Assessment Quiz 1
Chapter 7: Patient Consultation
Chapter 8: Contraindications
Chapter 9: Treatment Preparation
Chapter 10: Treatment Parameters
Chapter 11: Self-Assessment Quiz 2
Chapter 12: Laser Technique
Chapter 13: Post-Care
Chapter 14: Side-Effects
Features of Our Laser Hair Removal Course: Cosmetic Lasers for Hair Removal
Learn the different types of lasers used in hair removal. Practitioners will learn which specific laser services they can integrate into their treatments, covering a wide variety of different treatment areas on the body.
Match patient skin tones with the right type of laser. While a non-invasive treatment, using the right type of laser for the patient's skin tone is crucial to getting the best results. Students will learn how to identify the different types of skin tones of their patients and match them with the corresponding laser treatment.
Understand your laser machine. You'll also learn the different components of your laser machine and the ideal operating environment and protocols that you should follow during your treatments.
Why Go Through Our Laser Hair Removal Course
Improves the results of your treatments.
By learning the different types of laser hair removal procedures available, you can start integrating them into your treatments.
Avoids serious side effects.
Laser hair removal generally has little downtime, but this is only possible if the provider has adequate knowledge of laser safety protocols. This laser training will help you identify and avoid dangerous situations where your patient may experience complications during and after treatment.
Lets you access reference materials easily.
Students will still be able to access the information in this course even after course completion, ensuring they have the foundations needed to administer specific types of laser treatments in the future.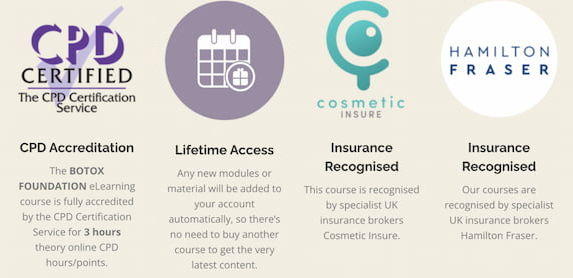 Disclaimer About Our Laser Hair Removal Course
This course is only meant for use by medical professionals and trained/licensed cosmetic providers. It is not meant to be used by patients who want to learn how to administer laser treatments to themselves.
This course serves as an introduction to the fundamentals of using laser services for hair removal. For information on a specific type of laser system or laser technology (such as IPL treatments) please check our other courses.
Contact FACE Med Store for more inquiries about our new products or to get in touch with customer support.
Disclaimer of warranty
No warranties or representations. Sellers and purchaser specifically acknowledge that except as otherwise set forth in this purchase agreement, sellers are selling and purchaser is purchasing the purchased equipment / tools "as is, where is". Seller is not providing any warranty for the product and not making any warranty, express or implied. Purchaser has inspected the equipment/tool, and is not relying on any representations or warranties of any kind.
Purchaser agrees and understands that it is solely the responsibility of the purchaser to know and understand the training and regulatory requirements of the state in which she/he is operating in order to use the product. Purchaser agrees to defend and indemnify seller for any misuse of the product and seller shall in no way be responsible for any injury, accident, malfeasance or misfeasance related to purchasers use of the product.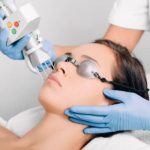 In stock