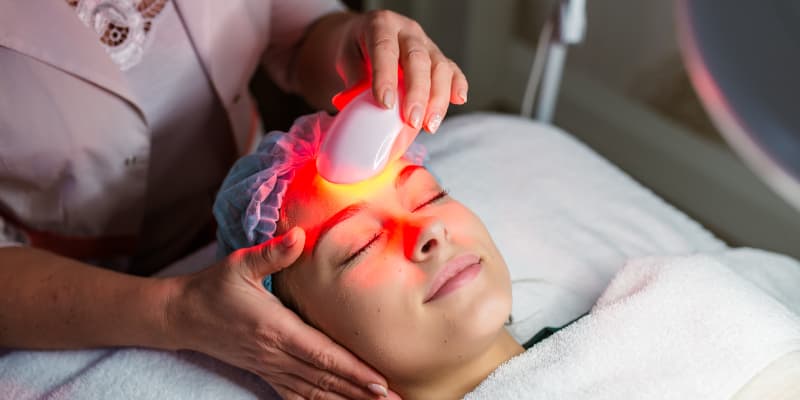 Intense Pulsed Light (IPL)
In stock
Laser treatment has gotten plenty of demand as an easy, effective method of managing a variety of cosmetic concerns. With IPL laser treatments, providers can add the benefits of this skin rejuvenation treatment without the need for more invasive procedures that may not give patients the results that they want.
However, an IPL laser course is required to get the most out of IPL treatment, which is why FACE Med Store has created the Intense Pulsed Light (IPL) Course. This course can help providers familiarize themselves with this innovative treatment, and help their patients get better outcomes.
Please give up to 24 hours for your course to activate after purchasing.
Intense Pulsed Light (IPL) Videos
Intense Pulsed Light
Intense Pulsed Light (IPL) - Table of Contents
What's Included
Online Lessons
Chapter 1: Pre Course Knowledge Evaluation
Chapter 2: Learning Objectives
Chapter 3: Introduction To IPL
Chapter 4: IPL For Pigmentation
Chapter 5: IPL For Vascular Lesions
Chapter 6: Self Assessment Quiz 1
Chapter 7: IPL Hair Reduction
Chapter 8: IPL Photo Rejuvenation
Chapter 9: Patient Consultation
Chapter 10: Treatment Precautions
Chapter 11: Treatment Preperation
Chapter 12: Treatment Parameters
Chapter 13: Self Assessment Quiz 2
Chapter 14: Post-Care
Chapter 15: Side-Effects
Chapter 16: Advantages And Disadvantages Of IPL
Features of Our Intense Pulsed Light (IPL) Course: Effective Laser Hair Removal
Learn about the different applications of IPL lasers. Providers will learn about the different uses of an IPL laser, from laser hair reduction treatment to skin rejuvenation and skin tightening therapy. You'll also learn about how to use laser technology on a variety of areas of the body, from the face, chest, arms, and hands.
Administer proper patient screening. Students will learn how to do practical assessments of their patients to match them with the right applications for their IPL laser treatment. This includes learning about specifics like the Fitzpatrick scale to better accommodate different skin types.
Know safe application and maintenance of the IPL equipment. You'll also learn about laser safety and the right way to administer IPL treatments, with sections introducing you to the different parts of the IPL machine.
Why Go Through Our Intense Pulsed Light (IPL) Course
Improves your treatments.
By using IPL treatments, providers can add another cosmetic procedure that can build upon similar non-invasive treatments for hair removal and skin rejuvenation. With a deeper understanding of IPL treatments, you're able to improve your patient outcomes with little effort.
Avoids adverse side effects.
While classified as a non-invasive treatment, lasers like IPL can still cause some complications to patients if used improperly. With instructions on their proper use, you're better equipped to avoid these complications entirely.
Lets you access reference materials easily.
Upon successful completion, students will still be able to access the learning materials in this course for reference in their treatments. They may also consult the materials here if they wish to go through another training course for similar laser treatments.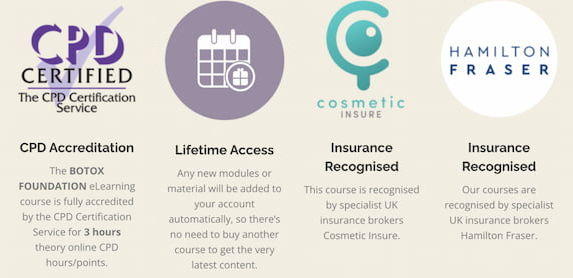 Disclaimer About Our Intense Pulsed Light (IPL) Course
This course is meant for use by medical doctors and other trained cosmetic professionals. It is not meant for the use of patients who want to learn how to operate an IPL machine or to administer IPL treatments to themselves.
This course only covers IPL laser treatments and is not meant to be used as an introduction to light treatments in general. For the proper use of laser treatments and other similar skin treatments, please check our other courses.
Contact FACE Med Store for more inquiries about our new products or to get in touch with customer support.
Disclaimer of warranty
No warranties or representations. Sellers and purchaser specifically acknowledge that except as otherwise set forth in this purchase agreement, sellers are selling and purchaser is purchasing the purchased equipment / tools "as is, where is". Seller is not providing any warranty for the product and not making any warranty, express or implied. Purchaser has inspected the equipment/tool, and is not relying on any representations or warranties of any kind.
Purchaser agrees and understands that it is solely the responsibility of the purchaser to know and understand the training and regulatory requirements of the state in which she/he is operating in order to use the product. Purchaser agrees to defend and indemnify seller for any misuse of the product and seller shall in no way be responsible for any injury, accident, malfeasance or misfeasance related to purchasers use of the product.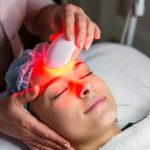 Intense Pulsed Light (IPL)
In stock