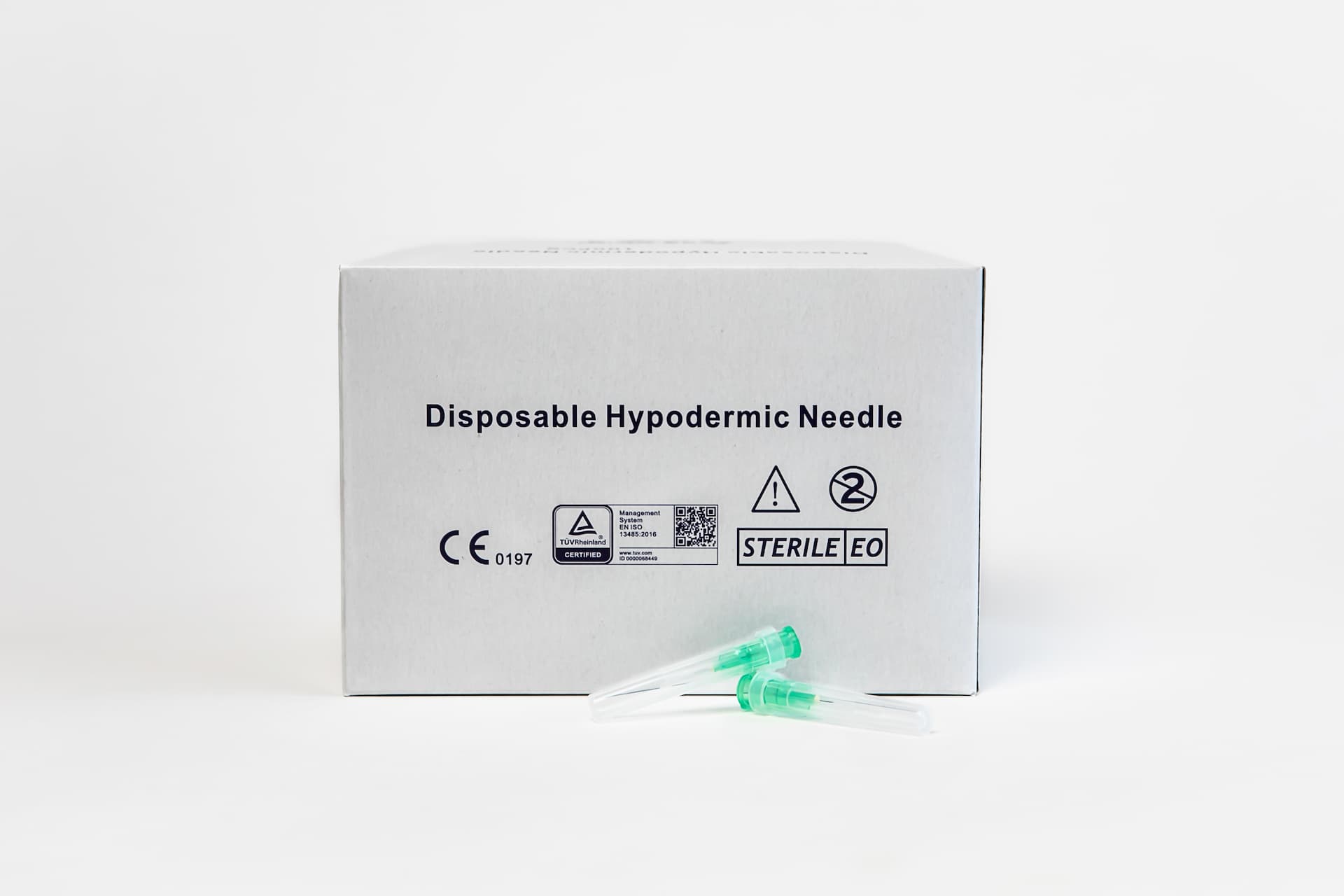 32 Gauge 4mm (0.16 inch) Hypodermic needles
77 in stock
Sourcing your medical practice's hypodermic needles is an important factor for your patient's comfort and safety. After all, the injectable treatments you provide and your patient's satisfaction can be greatly affected by the needles you use. The best hypodermic needles to use should be sharp enough to easily puncture skin while also packaged for your patient's safety.
At FACE Med Store, we offer a variety of hypodermic needle sizes to cater to various injectable treatments and other cosmetic and medical purposes offered by healthcare professionals that require hypodermic needles. Each box contains 100 needles. Our 32 gauge needles are best for intravenous injections on veins in the upper parts of the dermis layer, as well as smaller blood vessels closer to the outer layers of skin. We also stock 32 gauge hypodermic needles with a 13mm (0.5 inch) length for intravenous injections on veins towards the deeper end of the dermis layer near the subcutaneous fat layer.
Features of FACE Med Store's Hypodermic Needles
Luer Lock connectors. These needles have a tabbed Luer Lock female fitting on the hub that can securely screw the needle onto syringes with the appropriate Luer Lock male tip. This ensures a safe, secure, and leak-free connection.
Stainless steel material. Each needle is made with medical-grade stainless steel material. This ensures a sterile procedure when administering treatment to your patients.
Sharp bevel tip. Blunt needle tips require more force to puncture the skin, which can result in pain, discomfort, and bruising in patients. The bevel tip provides easier access to the skin, and its single-use feature ensures that patients get ultra-sharp needles with each injection.
Secure needle cap. Protect yourself and your staff from package removal to needle use. This is also to keep the needle sterile and to re-cap the needle after use for safe disposal.
Benefits of Our Hypodermic Needles
Maintain a safe and sterile injection procedure. Each single-use syringe is individually wrapped. Each disposable syringe ensures each patient is safely injected without risk of contamination or bacterial infection.
Minimal side effects from efficient penetration. Using blunt needle tips can increase the pain, discomfort, bruising, and other inflammatory side effects in patients. The beveled tip provides better insertion into the skin and minimizes adverse side effects.
Best for superficial epidermal punctures. Our 32G hypodermic needles are best used for intravenous injections to the veins in the upper dermis layer, as well as more superficial injections for the smaller blood vessels on the outer layers of the skin.
Best value for your medical practice. Each box comes with 100 hypodermic needles. Shop for your hypodermic needles and all your other medical supplies at FACE Med Store to get the best deals and improve your practice's bottom line.
Using Hypodermic Needles
Ensure that you're using the right hypodermic needle size for your procedure. Other hypodermic needle sizes are available at FACE Med Store:
Remove the needle from its packaging and carefully attach it to a syringe with a compatible Luer Lock screw-on fitting. Extract the medicine from the vial and into the barrel, and then dispense the medicine accordingly. Once finished, re-cap the needle. Throw the hypodermic syringe in a specific disposal container for used sharp items such as medical needles and cannulas. Dispose of these according to your local guidelines.
Contact FACE Med Store for inquiries and customer support.
Disclaimer of warranty
No warranties or representations. Sellers and purchaser specifically acknowledge that except as otherwise set forth in this purchase agreement, sellers are selling and purchaser is purchasing the purchased equipment / tools "as is, where is". Seller is not providing any warranty for the product and not making any warranty, express or implied. Purchaser has inspected the equipment/tool, and is not relying on any representations or warranties of any kind.
Purchaser agrees and understands that it is solely the responsibility of the purchaser to know and understand the training and regulatory requirements of the state in which she/he is operating in order to use the product. Purchaser agrees to defend and indemnify seller for any misuse of the product and seller shall in no way be responsible for any injury, accident, malfeasance or misfeasance related to purchasers use of the product.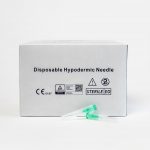 32 Gauge 4mm (0.16 inch) Hypodermic needles
77 in stock