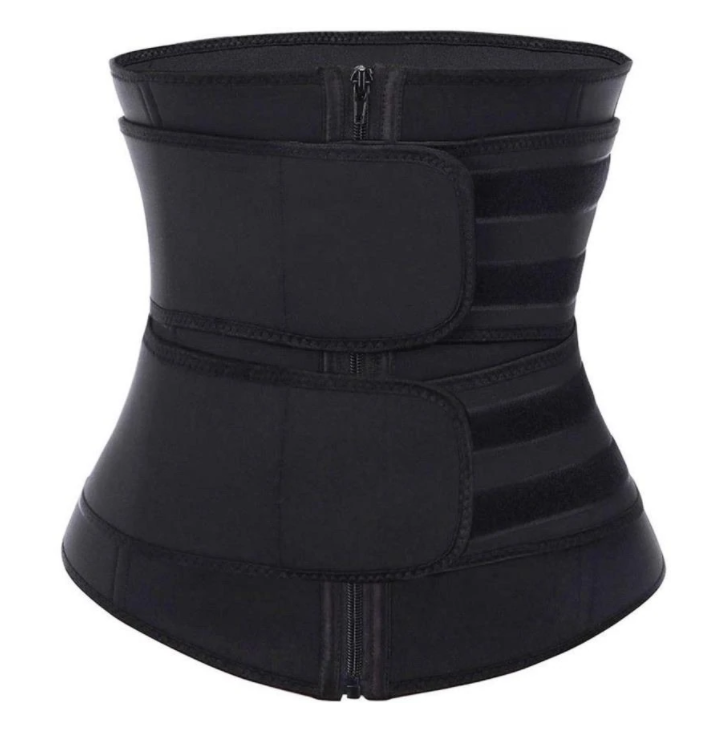 Waist Binders
Surgical procedures require patients to rest and avoid too much movement while their surgical wounds heal. At FACE Med Store, we offer high-quality waist binders that help patients move in safety, provide abdominal support, and manage the postoperative pain they experience. Our waist binders come in two sizes: Medium and Large.
**Due to these being personal items, we are unable to refund these products**
Waist Binders: Getting The Most Out Of Your Binder
An abdominal binder (also known as postpartum belly band) is a wide compression garment worn around the waist. They come in many widths and sizes, but they're mostly used for extra support around the back and abdomen after surgery. Most medical professionals recommend wearing waist binders after treatments like hernia surgery, hysterectomy, spinal surgery, childbirth, and more.
Waist binders are mostly made from high-quality elastic materials with hook and loop closure. At FACE Med Store, we sell waist binders that can be prescribed by doctors after a medical surgery for wound care or used by patients at home while they recover.
How to Use Waist Binders for the Abdominal Region
Hold the waist binder with its opening in the patient's front.
Stretch the binder until you achieve the right compression and wrap it around the abdomen.
Pull the abdominal binder snugly and secure it by putting the left end below the right end.
Check if the patient can comfortably move around with the waist binder before wearing their clothes again.
Adjust the waist binder as needed.
Benefits of Waist Binders for Additional Support
Supports the abdomen after an abdominal surgery like childbirth, liposuction, hysterectomy, abdominal hernia, bariatric surgery, appendicitis, tummy tuck, and others
Increases the blood flow and intra abdominal pressure in the treated areas to help reduce swelling and promote healing process
Encourages patients to exercise sooner and prevent the formation of diastasis recti (part of the belly that sticks out)
Reduces back and abdominal pain and discomfort
Helps women fit into slimmer clothes when used by pregnant women after a childbirth
FAQs About Waist or Abdominal Binder
Q: When should patients wear a belly binder in the abdominal area?
A: This depends on the type of surgery the patient went through. Most of them need to continuously wear waist binders for up to 6 weeks. After the recovery, doctors may provide medical advice and recommend wearing the binders less.
Q: Is it safe to sleep while wearing a waist binder?
A: Right after the surgery, patients might need to wear the abdominal binder for 24 hours a day to experience the maximum benefits that the compression provides. Our waist binders at FACE Med Store are designed to look and feel comfortable. They're also breathable, which makes them useful for patients who need to wear abdominal binders even when they're asleep.
Q: How do patients know which waist binder is best for them?
A: Choosing the right abdominal binder is crucial for patients who just went through surgery. Each patient's size depends on the measurement of the wider parts that the binder covers. It's the hips for women and the waist for men. A good waist binder should tightly snug the abdomen, but not too tight that it prevents the patient from breathing properly.
Disclaimer of warranty
No warranties or representations. Sellers and purchaser specifically acknowledge that except as otherwise set forth in this purchase agreement, sellers are selling and purchaser is purchasing the purchased equipment / tools "as is, where is". Seller is not providing any warranty for the product and not making any warranty, express or implied. Purchaser has inspected the equipment/tool, and is not relying on any representations or warranties of any kind.
Purchaser agrees and understands that it is solely the responsibility of the purchaser to know and understand the training and regulatory requirements of the state in which she/he is operating in order to use the product. Purchaser agrees to defend and indemnify seller for any misuse of the product and seller shall in no way be responsible for any injury, accident, malfeasance or misfeasance related to purchasers use of the product.