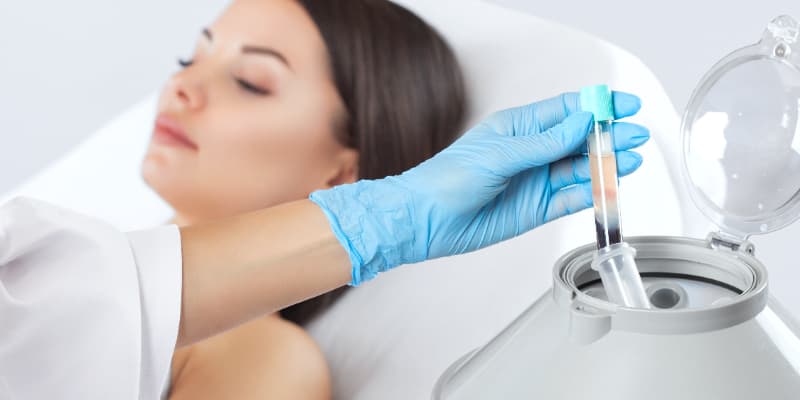 Platelet-Rich Plasma (PRP) And Platelet-Rich Fribin (PRF) Therapy
In stock
Platelet-rich plasma injections are some of the most promising avenues of aesthetic medicine. Any healthcare professional may already be familiar with the medical applications of this treatment for a patient, but its advanced aesthetic applications have also started to see a lot of use in cosmetic practices.
FACE Med Store specializes in providing tools and supplies for cosmetic and medical professionals, helping them administer their treatments with the right products and proper training. This includes continuing aesthetic education for more advanced aesthetic procedures like PRP therapy.
Please give up to 24 hours for your course to activate after purchasing.
Platelet-Rich Plasma (PRP) And Platelet-Rich Fribin (PRF) Therapy Videos
Platelet Rich Plasma (PRP) and Platelet Rich Fibrin (PRF) Therapy
Platelet-Rich Plasma (PRP) And Platelet-Rich Fribin (PRF) Therapy - Table of Contents
What's Included
Online Lessons
Chapter 1: Learning Objectives
Chapter 2: Introduction To PRP
Chapter 3: How Does PRP Work?
Chapter 4: Self Assessment 1
Chapter 5: Cosmetic
Chapter 6: Injection Areas And Techniques
Chapter 7: The Consultation Process
Chapter 8: The Preparation And Procedure
Chapter 9: Self Assessment 2
Chapter 10: Contraindications & Complications
Chapter 11: Final Assessment Quiz
Features of Our PRP Training Course: Effective PRP Injections for Hair Restoration and Skin Rejuvenation
Learn the foundations and applications of PRP therapy. Students will learn the different possible applications of PRP therapy, from general skin rejuvenation to addressing specific cosmetic concerns. This helps your aesthetic practice drastically expand its range of treatments with PRP's versatility.
Prepare PRP solutions properly. You'll learn the specific protocols to follow when preparing a PRP solution, from drawing blood to processing it for a pure PRP serum. Practitioners will also learn how to add a fibrin matrix to their processed blood, turning it into a PRF compound for better results.
Create an effective, long-term PRP course for your patients. Since PRP therapy often takes place long-term, providers will learn how to diagnose patients and manage them throughout their PRP procedure. You'll learn how to manage their expectations about their aesthetic treatment, alongside maintaining a regular PRP injection schedule for their benefit.
Why Go Through Our PRP Training Course
Improve your results.
Regular PRP treatment can potentially give your patient amazing results, but it's only possible to reach an outcome with a deeper understanding of platelet-rich plasma treatments. With this training course, you'll learn to apply PRP treatment with more finesse.
Avoid adverse complications.
Platelet-rich plasma injections are non-invasive and don't require any surgery, but the PRP injection itself can still give your patients some minor side effects. Learn how to manage these events with your PRP injections, and prevent them from escalating into something worse.
Access reference materials.
Students can access the information in this course even after completion, in case they ever need a refresher on the basics of platelet-rich plasma treatment. It's also an excellent reviewer in case you want to progress in your studies on platelet-rich plasma therapy.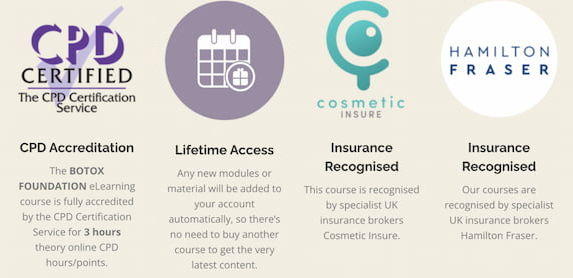 Disclaimer About Our PRP Training Course
This course is meant for use by medical professionals, registered nurses, and nurse practitioners. It is not meant for use by patients who want to administer PRP treatments to themselves.
Contact FACE Med Store for more inquiries about our new products or to get in touch with customer support.
Disclaimer of warranty
No warranties or representations. Sellers and purchaser specifically acknowledge that except as otherwise set forth in this purchase agreement, sellers are selling and purchaser is purchasing the purchased equipment / tools "as is, where is". Seller is not providing any warranty for the product and not making any warranty, express or implied. Purchaser has inspected the equipment/tool, and is not relying on any representations or warranties of any kind.
Purchaser agrees and understands that it is solely the responsibility of the purchaser to know and understand the training and regulatory requirements of the state in which she/he is operating in order to use the product. Purchaser agrees to defend and indemnify seller for any misuse of the product and seller shall in no way be responsible for any injury, accident, malfeasance or misfeasance related to purchasers use of the product.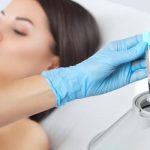 Platelet-Rich Plasma (PRP) And Platelet-Rich Fribin (PRF) Therapy
In stock